Sponsor Insight
Austin Eco Bilingual School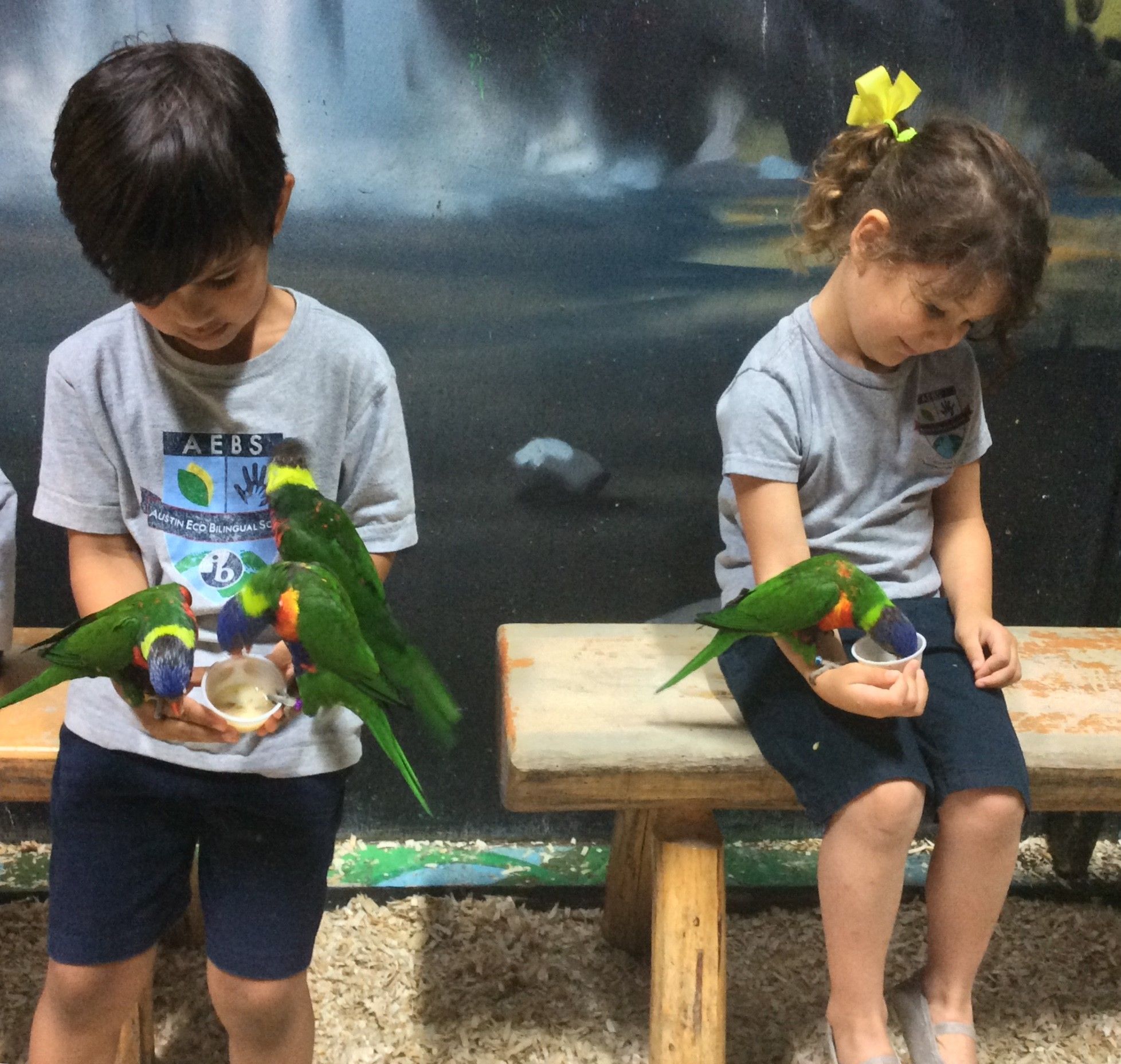 Austin Eco Bilingual School
By Phaedra Rogers
The Austin Eco Bilingual School is considered a pioneer in early childhood education, which makes their upcoming 11-year anniversary this fall an exciting celebration. Equal parts serene and vibrant, AEBS is a Spanish immersion school serving nursery through elementary age children.
Adriana Rodrigues, Head of School, shares that her goal is creating ethical leaders with a strong sense of civic responsibility. That may sound like a challenging goal to strive for, but her track record shows otherwise. "We have students who excel in some of the most competitive public and private middle and high schools. Many of my very first graduates have gone on to some of the best universities in the world," says Rodrigues.
The school's uniqueness is that it uses the International Baccalaureate (IB) as the framework for the curriculum, and employs the Reggio Emilia approach as the vehicle for learning. AEBS is the only Austin area school utilizing both modalities for teaching, which gives students a one-of-a-kind education.
The International Baccalaureate
AEBS is an accredited Primary Years Programme (PYP) school that recently went through a rigorous evaluation visit to ensure it's using the highest standards of teaching. According to the results, the school excelled in every category. At its core, AEBS fosters an inquiry and thinking based structure for learning.
AEBS builds a strong academic foundation through the PYP curriculum. By propelling students to think, ask questions, and research, they're encouraged to find solutions to problems. They're often asked why they think about something a certain way, and they're given the chance not just to tell, but to show how they've come up with solutions to problems.
Lessons are referred to as "learning experiences", ensuring students can fully participate in the unit of study. Students retain information through whichever modality is most effective for them, whether it's by using tactile, sensory, visual, or technology tools. According to IB standards, there's no right or wrong way to learn so long as they're able to drive their individual learning experience. The teachers guide the students, but the students are empowered to use whichever tools they're drawn to.
Strength of language, creativity, and cultural awareness are also core tenants of the IB curriculum. Respecting diversity while striving for academic integrity creates well-rounded students who are being groomed to become globally-minded citizens later in life. They're encouraged daily to make choices that serve the planet while fostering healthy leadership skills amongst each other.
Reggio Emilia
While the International Baccalaureate supplies the academic framework for learning, the Reggio Emilia puts into action. Named after the Italian city where it originated, the Reggio Emilia approach places an emphasis on nature, conservation, and art. It deepens the unit of inquiry further by providing active ways for students to employ what they're learning. For example, students will document what they've learned through artwork, verbal explanations, or photos. They're accustomed to explaining not only what they've learned – whether it's math, science, or language – but how they've come to understand the concept.
A traditional early-childhood class usually has two main components: the students and the teachers. In a Reggio Emelia classroom, there are three: student, teacher, and classroom. Emilia classrooms have a personality of their own; they're are full of life with vibrant colors, smells, and tactile tools. The classrooms act as a third teacher by helping the students step into their learning process even further by touching, smelling and seeing.
Putting it all Together
The school places a priority on keeping the curriculum balanced, while also striving to create future leaders and responsible citizens. AEBS is a NAEYC (National Association for the Education of Young Children) accredited school. Not only do students have the benefit of learning under the IB framework, but also, they're assured the highest quality education through NAEYC.
To learn more, please contact Adriana Rodriquez/AEBS Head of School at info@austinbilingualschool.com