Sponsor Insight
Beaumont School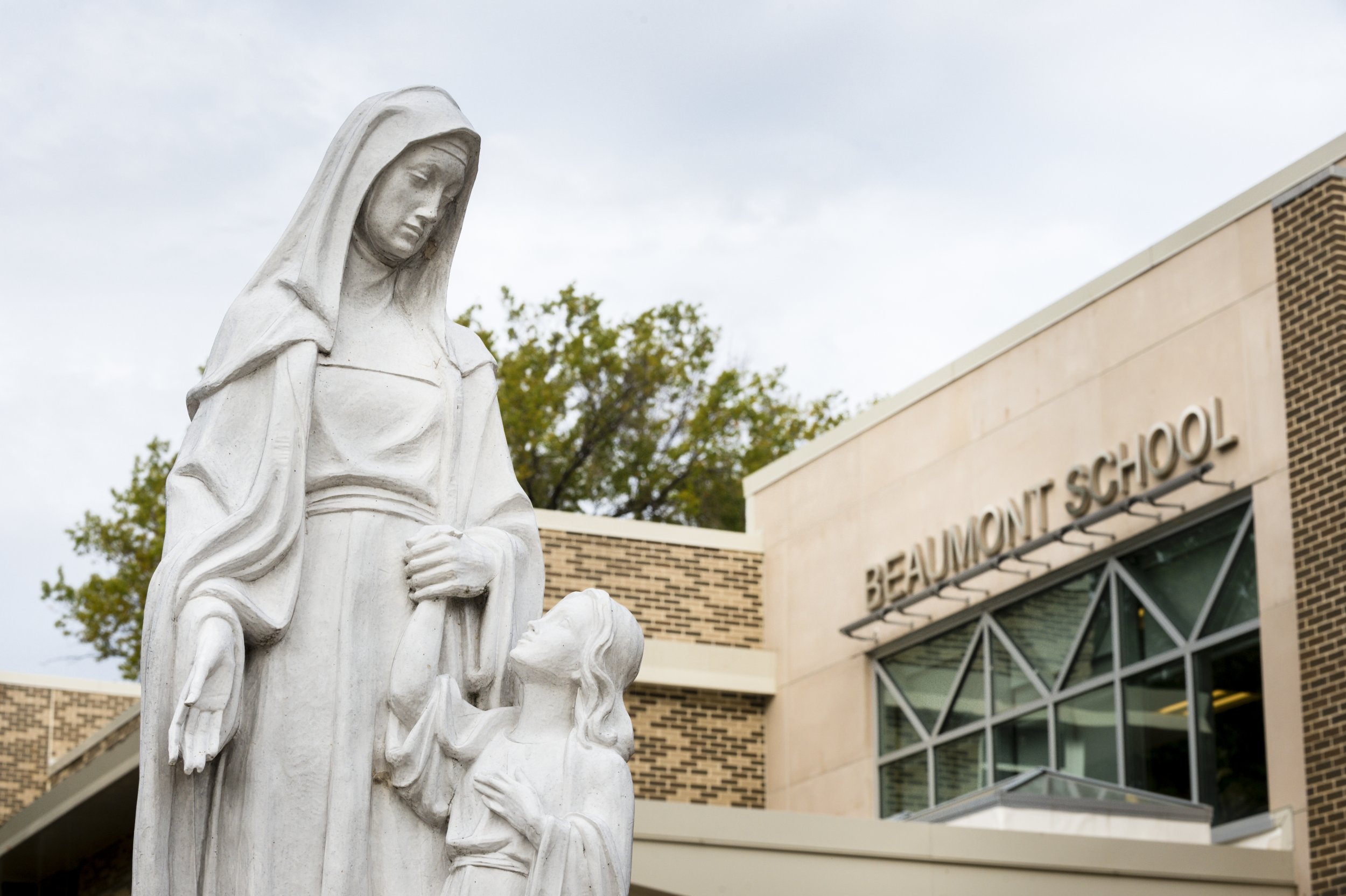 International Baccalaureate at Beaumont: Taking the Lead in Global Education
The primary goal of a college-preparatory high school is to ensure that its students are able to get admitted to and are successful at the university of their choosing. At Beaumont School in Cleveland Heights, Ohio, one of the ways that goal is fulfilled is through the International Baccalaureate Diploma Programme.
Fall 2017 welcomed the first group of students to the International Baccalaureate (IB) program at Beaumont, the most significant academic addition in recent memory. IB helps to attract high-achieving students who see a greater purpose than good grades and test scores. These students also are seeking an education that enables them to do good in the world.
What sets IB apart from other advanced level offerings like Honors and AP courses is that IB is not only focused on the high level material, but also on how that material is being taught and how students are demonstrating their understanding. The days of teachers lecturing and students taking notes for 45 minutes are in the past. Using the learner profile, IB provides a framework to ensure that classes are engaging and student centered.
IB continues to evolve from merely education for students living abroad to a well-deserved reputation for providing academics with a purpose. Furthermore, the program's focus on international-mindedness made it an ideal fit for Beaumont as it requires students to meaningfully engage with their community and actively work to solve real-world problems.
Beaumont is an all-girls Catholic school in the Ursuline tradition that educates young women for life, leadership and service. Since 1850 young women have been empowered through the example St. Angela Merici, who believed strongly in education and service to others. Beaumont carries a responsibility to educate these young women about the importance of their voices, to seek justice and to go into the world with confidence.
Students have tremendous respect for themselves and each other that translates into a dignity they display in both their words and actions. IB supports this even further and challenges students to carry forward their respect to people around the globe and in their backyards. This speaks to not only the IB mission, but also the mission of Beaumont School, where young women learn to change the world.
Earning IB status demonstrates Beaumont's dedication to rigorous curriculum and best-practices in the classroom. But more importantly it provides an opportunity for students to differentiate themselves. The college acceptance process is far more competitive than in the past. Good grades and a high ACT score no longer carry the same assurances in the college admissions process as in the past. Colleges know that IB Diploma students are not only academically qualified, but well-rounded and internationally-minded, making them ideal college candidates.
The International Baccalaureate Diploma Programme is the most recent addition to an already impressive group of offerings at Beaumont. It joins the Academic Scholars program, the Veale Youth Entrepreneurship Forum, the Studio Art Program, and Pre- Engineering. Each of these programs offers students opportunities to pursue their passions and to develop the real-world knowledge, skills and connections for future success.