Sponsor Insight
Cheshire Academy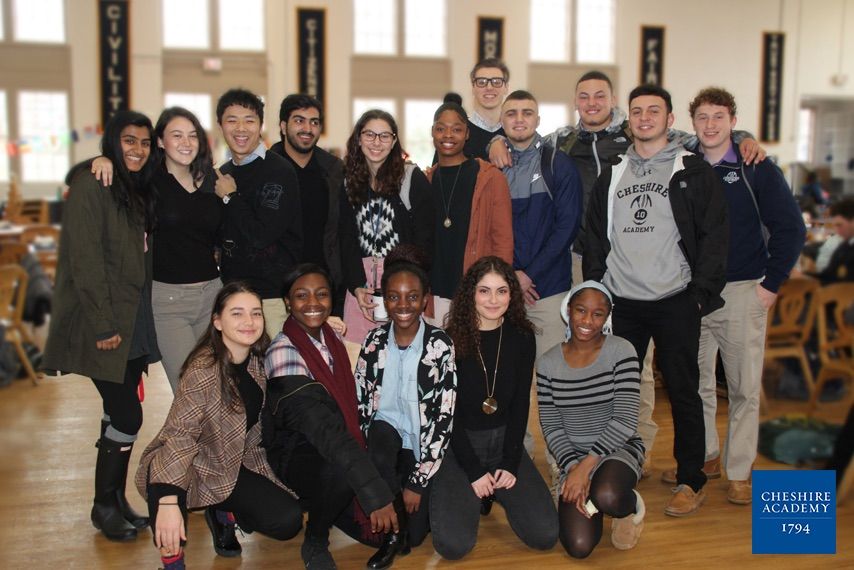 Founded in 1794, Cheshire Academy is a coeducational boarding and day school serving students in grades 9-12 and postgraduates. The school, located in Cheshire, Connecticut, puts the unique needs of every student first. Cheshire Academy offers a flexible program that allows students to mix academic course tracks with athletics and/or fine arts programs, according to their needs and interests.
The 104-acre campus is home to more than 350 students from over 30 countries providing a community atmosphere rich with diversity.
The International Baccalaureate® (IB) programme
The International Baccalaureate programmes aim to do more than other curricula by developing, inquiring knowledgeable and caring young people who are motivated to succeed.
encourage students of all ages to think critically and challenge assumptions
develop independently of government and national systems, incorporating quality practice from research and our global community of schools
encourage students of all ages to consider both local and global contexts
develop multilingual students.
"The IB program gave me a new perspective on education that proved invaluable as I headed into college. Through the IB curriculum, I realized that education is not merely about memorizing facts. Nor is it about studying with the sole goal of acing a test. It's about discussing, sharing perspectives, and reaping the benefits of learning with a diverse set of classmates. It's about critically thinking, forming connections, and challenging the way that we see the world. It's about learning for the sake of learning. Now, as a college student, I am able to approach my studies with not just the intention of getting a degree, but with the intention of growing as a human being and using that degree to be a catalyst for change in this world." -Nicolina '14
Roxbury Academy Support
Cheshire Academy has a long and proud history of assisting students with their individual learning needs to meet the rigors of a college preparatory program. Working one-on-one with students, Roxbury Support Program instructors specialize in helping students develop strategies for time management, organization, listening, note taking, reading comprehension, and test taking. The goal of the Roxbury Program is to provide students with tools to become lifelong independent learners. The skills acquired by the Roxbury students enable them to improve their success in the classroom and beyond.
Arts and Art Major
Many students come to Cheshire Academy knowing they love the arts; others discover their passion while attending. All of our students experience the process of creating art and learning to be more imaginative in solving problems — whether it's in the keyboard lab using technology to build new sounds, the digital photography studio exploring shooting and editing techniques, or on stage developing dramatic tone and movement.
Our most advanced art students take a year-long art major class reserved for those who plan on attending art and design programs at the college level. The art major class is designed to develop artists' passion in their chosen medium while providing a personal studio space for artists to create their portfolios.
Athletics and Afternoon Program
At Cheshire Academy, we educate the whole child: spirit, mind, and body. We offer a wide variety of programs each season to appeal to our diverse student body, encouraging students to take pride in contributing to something bigger than themselves. By incorporating the Eight Pillars of Bowden in to our daily language both on and off the fields, it's our mission to teach life lessons through the afternoon activities that we offer our students.
Cheshire Academy's rich athletic history dates back to the 1800s. The Cats have over 28 teams of 20 sports for boys and girls.
There are also non-competitive athletic activities to ensure all students have an enjoyable and physically active experience. Cheshire Academy has produced professional athletes as well as countless collegiate athletes.