Sponsor Insight
Dallas International School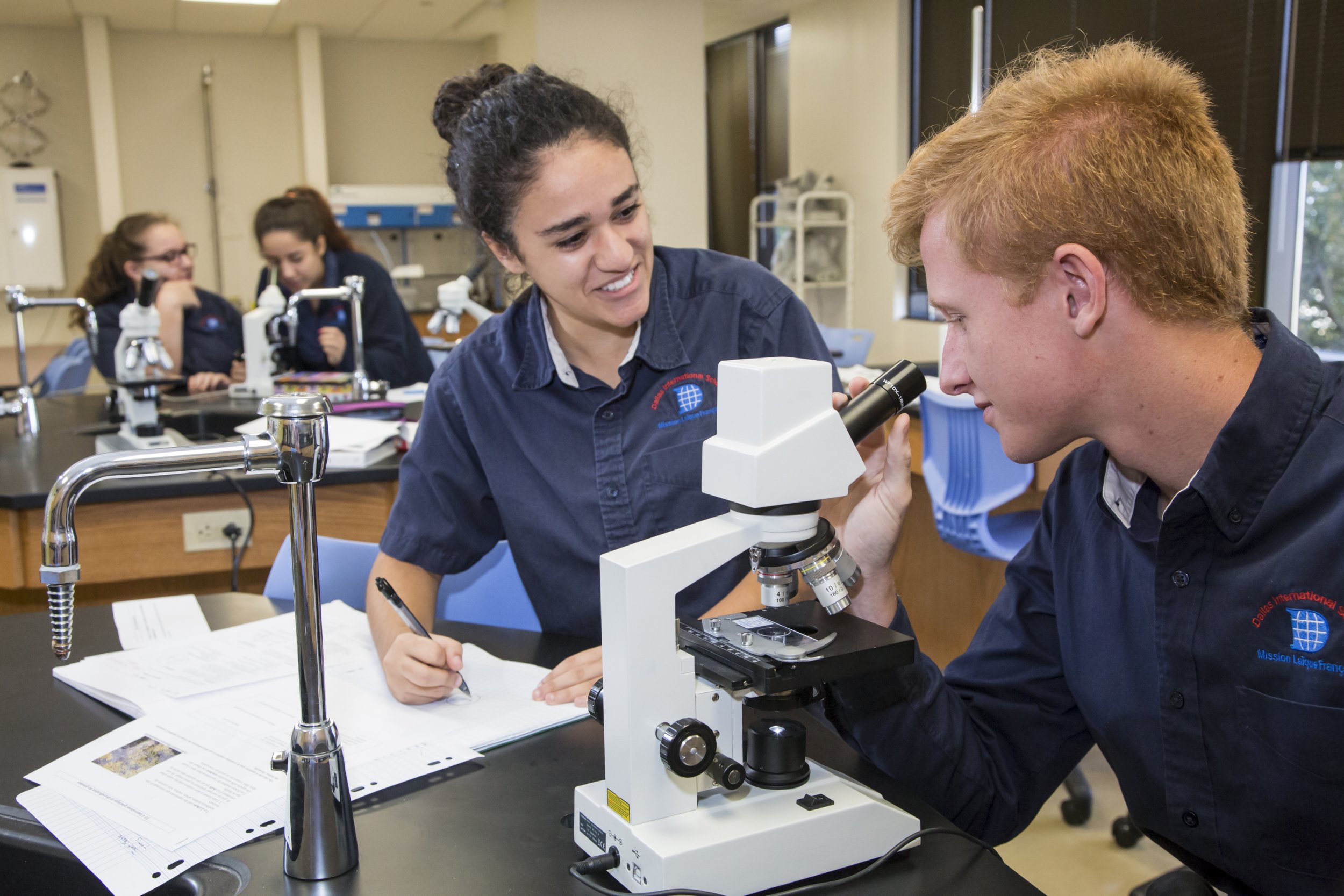 At Dallas International School (DIS), we strive to create global citizens by helping students learn in multiple languages, beginning with French immersion instruction at age two. Our mission is to educate students of all backgrounds to contribute to a dynamic world through our internationally renowned curriculum and exposure to diverse cultural views. DIS is the only private school in North Texas to offer high school students the choice of the French Baccalaureate or Advanced Bilingual International Baccalaureate Diploma program.
A real international environment
As the only private school in the Dallas metroplex offering a multilingual education via an international curriculum, DIS has over 700 students in PreK2 through grade 12. Students come from many different backgrounds and represent more than 40 nationalities. DIS students and alumni are part of a true international network, which naturally helps meet the IB goals. DIS students are respectful, open-minded, confident and both critical and creative thinkers.
A real immersion setting
Academic subjects are taught in French and English, starting at the age of two, to achieve fluency in both languages. Spanish instruction is the third language taught at all grade levels with Chinese and German becoming language choices in 6th grade. At the 9th grade level, students choose between continuing their education taught in the French language, which leads to the French Baccalaureate Diploma, or follow the English track, where classes are taught in English, leading to the International Baccalaureate (IB) Diploma. DIS' strong Advanced Bilingual Diploma program offers a real immersion setting for the students. All teachers are native speakers, as are many of the students (in French, German, Spanish, Mandarin, Arabic, etc.) Language and nonlinguistic classes are taught in full immersion. The DIS education makes students completely bilingual, and very often multilingual.
An advanced Bilingual Diploma
The DIS IB program offers the prestigious Advanced Bilingual Diploma. This diploma is available in very few French international schools in the US. The Advanced Bilingual Diploma requires students to take higher level literature courses and nonlinguistic courses in several languages. Grade requirements at the final exams are more rigorous, making it highly regarded by universities.
Exceptionally strong academics
Because of the diversity of DIS students, IB classes are adapted to meet the needs of the individual in order to strengthen their unique profile and skill set, giving them extra credits for university applications. The high number of class subjects and the limited number of students per class allow teachers to differentiate their teaching to meet each student's needs. In parallel to their class load, students take AP courses, giving them additional credits and the best preparation to attend the university of their choice.
Upon graduation, DIS students are ready to debate real-world issues from an international perspective and to provide leadership and support in the local and global community. DIS students have a strong sense of their own culture and identity, as well as the ability to communicate in two or more languages with people who have a different perspective of the world.
Our website is devoted to information about our unique academic system, extracurricular programs and activities at the school. We invite you to visit us at dallasinternationalschool.org to book a tour of our campuses and to learn more about Dallas International School.