Sponsor Insight
EF Academy International Boarding Schools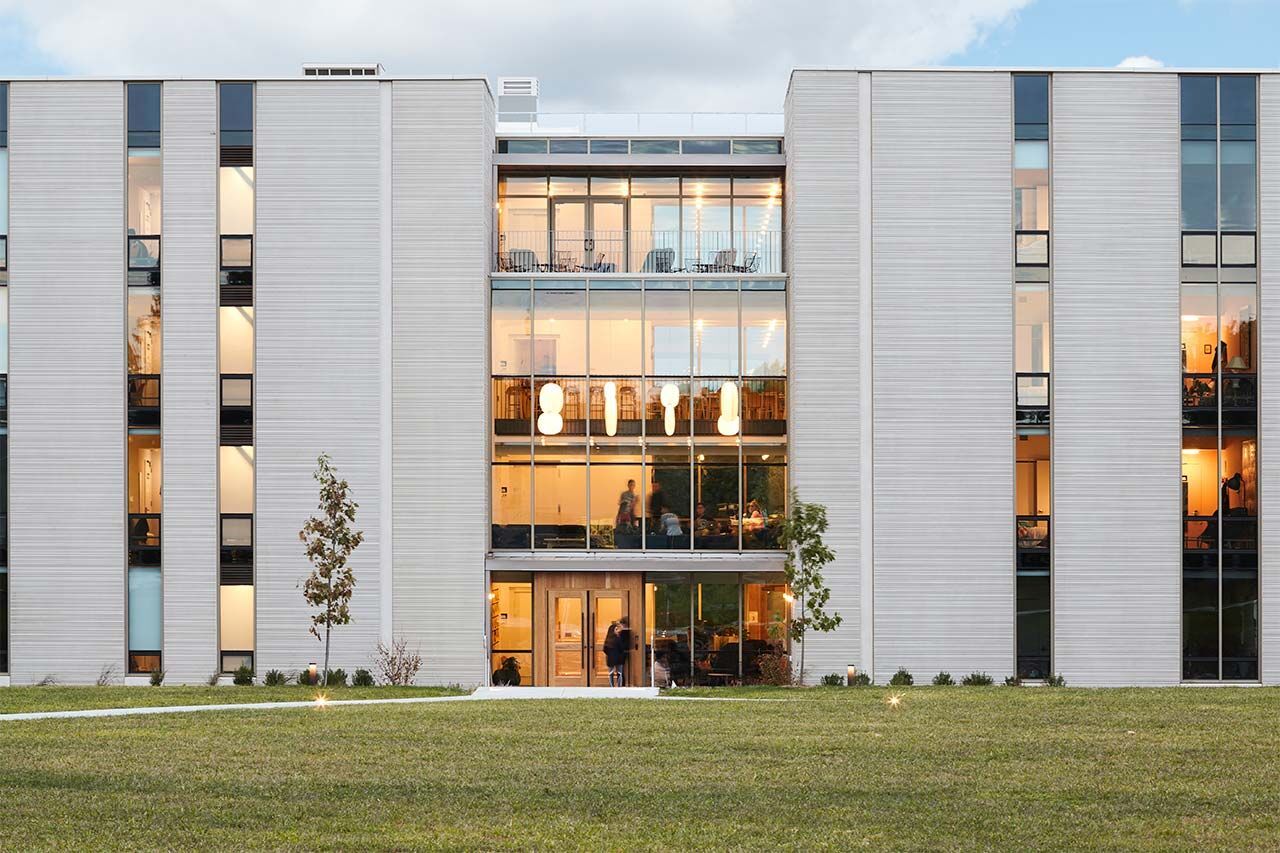 Hosting one of the largest and most diverse IB Diploma Programs in the United States, EF Academy borrows some the best practices of older traditional boarding schools and puts its own uniquely international, modern, refreshingly non-pretentious spin on the concept. It's IB courses are taught by inspiring and passionate instructors, most of whom hold advanced degrees in their subject of instruction and have experience teaching internationally. Lessons, in-class assignments and homework are all complemented by STEM, art, business, leadership and sports activities. Students can choose from more than 40 different clubs and to compete in academic competitions like Model UN and Coding Hackathons.
EF Academy New York
Located in the quiet suburb of Thornwood, a 40-minute drive from Manhattan, EF Academy New York is the ideal choice for ambitious students who want to broaden their horizons and earn the internationally recognized IB Diploma in Grades 11 and 12. The school is surrounded by 100 acres of landscaped grounds and features modern on-campus student residences, state-of-the-art science labs, a beautiful theater and art studio, sports facilities, and trails for cross country and mountain biking.
Unrivaled university guidance
Looking beyond high school, EF Academy's university advising team has extensive knowledge of the university application processes in the U.S., U.K., and globally, and they know how students can most effectively leverage their IB experiences towards receiving the best university acceptances possible. Ninety percent of EF Academy graduating seniors are accepted to their first or second choice colleges. It doesn't hurt that EF's university advising team has prior admissions experience at Oxford, Brown, Cornell, and George Washington University. Preparation for the SAT and ACT exams, plus the TOEFL for international students, are built into the academic timetable as well.
Support for students and parents
EF Academy offers students and their parents considerable service and guidance, starting with the school's global admissions teams. The admissions staff pride themselves on having an inclusive, transparent, consultative approach that determines each student's suitability for the program and school culture based on several factors, especially through individualized conversation in addition to contact with current successful EF students and parents. EF's teachers and counselors on campus help students ensure that they are maximizing their education and work with them to select the courses and enrichment clubs that best fit their strengths, interests, and passions. A parents' portal enables families to keep track of their student's attendance and academic progress in real time.
Enhancing the IB experience
In addition to the dozens of sports, clubs, and competitions on campus, EF's location near New York City opens all kinds of doors for students to enhance their education and personal goals off campus as well. Manhattan is easily accessible by train, and students often visit for field trips to museums, Broadway shows, and cultural events. Furthermore, students have opportunities on Saturdays to attend advanced science courses at Columbia University, advanced music courses at Juilliard, and advanced art courses at Parsons, NYU, and Fashion Institute of Technology. With campus locations in Oxford and Torbay in the UK as well, EF Academy offers a campus rotation option that makes it possible for students to move from the school in New York to one of its schools in the UK prior to beginning the IB Diploma program. This unique opportunity gives students the chance to step out of their comfort zone and experience even more of the world. Whether or not a student decides to rotate EF campuses, he or she is eligible to participate on international faculty-led field trips for science, service, and leadership.
A future that knows no borders
At EF Academy, IB students embark on a challenging, life-changing academic and personal journey that combines an outstanding education and a vibrant student life. The students join the school from the US and 75 different countries, but they leave the school as confident, independent global citizens who are exceptionally prepared for the 21 st century.