Sponsor Insight
Garland High School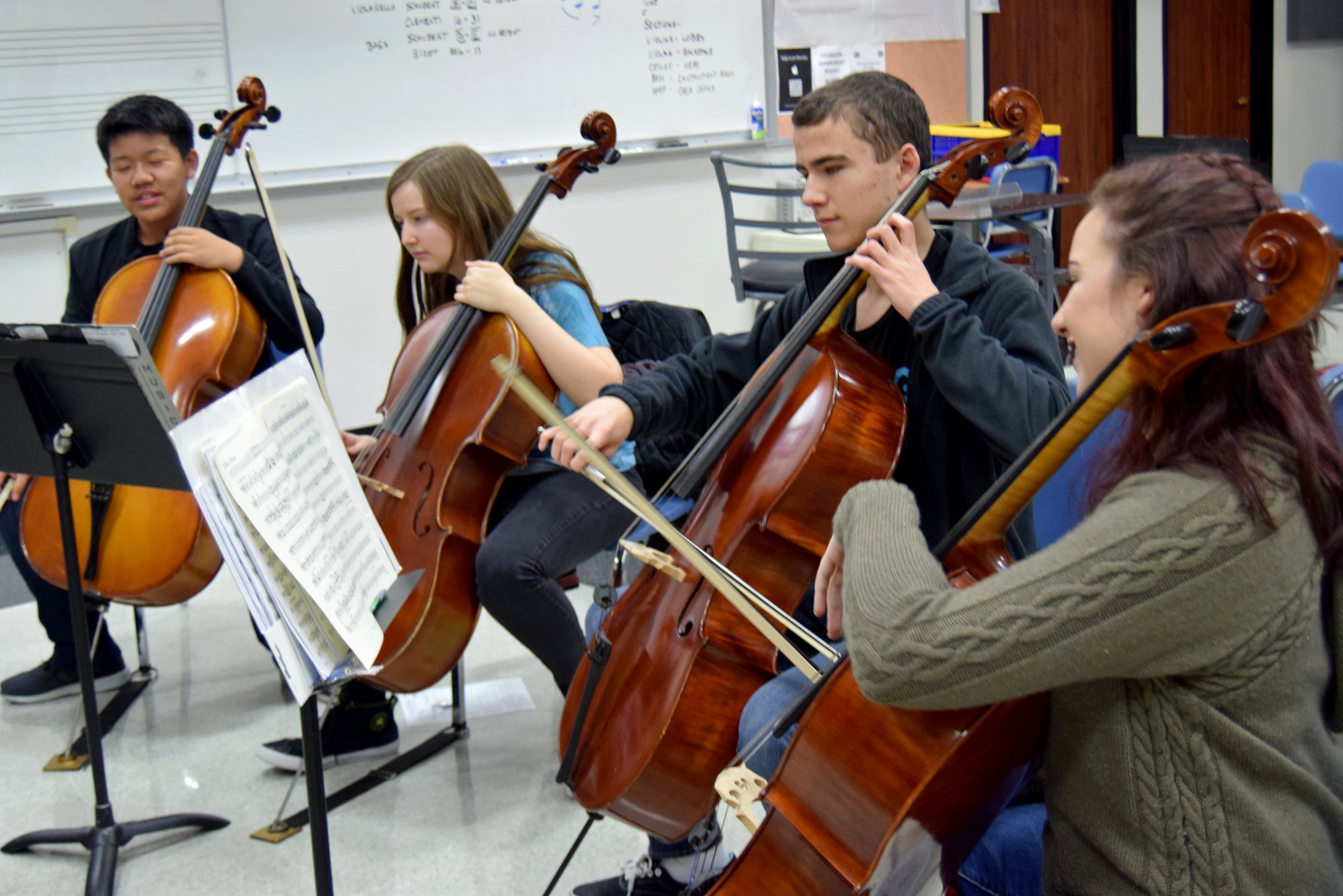 Garland High School is one of seven campuses that serve students in grades 9-12 in Texas' Garland Independent School District. Opening its doors in 1901, GHS is the oldest high school in Garland ISD, as well as the richest in tradition. Our sense of pride and record of excellence are obvious the moment visitors enter through our doors. Graduating as lifelong learners who contribute to society and the community, our students know that as they "enter to learn, they will go forth to serve"—a fulfillment of the GHS motto.
Since 1989, Garland High School has been an International Baccalaureate campus, focusing on fostering well-balanced, principled, open-minded, caring and reflective students. We are GISD's only Gifted & Talented magnet program at the high school level, also offering Advanced Placement courses and a Performing Arts Endorsement. GHS hosts a variety of co-curricular clubs and extracurricular activities as well, to further enhance the academic experience of all students and achieve a well-rounded education.
Our approach to learning is grounded in the belief that education is not only what students learn, but how they learn. While enabling students to develop individual talents and interests, we also encourage them to be knowledgeable inquirers and thinkers—not merely memorizers. Our highly qualified teachers provide a solid foundation for real-world learning experiences, including both independent and collaborative activities via local and global contexts. This ensures that students not only thrive as they grow but also contribute to the world in which they live.
Proud of our rigorous academic approach, we believe our results speak for themselves. GHS consistently ranks above the IB world pass rate of 78 percent. Our graduates are also regularly placed at the best state and national universities, including American, Georgetown, Harvard, MIT, Penn, Rice, and U.S. Air Force and Naval Academies. In addition, they are fully prepared for their college workload, as well as the critical thinking, reading, and writing skills required in all disciplines. Those who earn an IB diploma leave high school with a minimum of 24 college credit hours as well. Garland High School's Diploma Programme is the best pathway for university preparation as our rich and substantial curriculum prepares students to succeed in the 21st century.
To earn the IB diploma, GHS students must complete and test in six IB academic subjects. They must also write an extended essay of independent research, which is guided by a teacher mentor; complete 150 hours of Creativity, Activity, Service; and participate in a critical thinking course called Theory of Knowledge. All of these academic and social experiences and interactions, in addition to our servant-leader approach to learning, provide the very best foundation for students' future success—regardless of the avenues they choose to pursue. We celebrate their many accomplishments while they attend GHS, and when they "go forth to serve," it is our best reward. We feel it is also indicative of the strength of the IB program offered at Garland High School.
About Garland ISD:
The Garland Independent School District exists as a diverse community with a shared vision that serves to provide an exceptional education to all of its students. With a tradition of excellence dating back more than 100 years, GISD spans the cities of Garland, Rowlett and Sachse. It ranks as the second-largest district in Dallas County, fourth-largest in Dallas-Fort Worth and 13th-largest in Texas with more than 56,000 students, 7,500 staff members and 72 campuses. GISD is the only option for true choice when it comes to schools. Families can attend any campus in the district, whether it's down the street or across town. GISD also boasts arts and extracurriculars at all grade levels; certified teachers; more than 200 career-training programs; free PSAT, SAT and AP tests; selective magnets; multiple language options and more. Transforming teaching and learning for the 21st century, GISD empowers globally competitive graduates. Learn more at www.garlandisd.net.