Sponsor Insight
St. Edmund Preparatory High School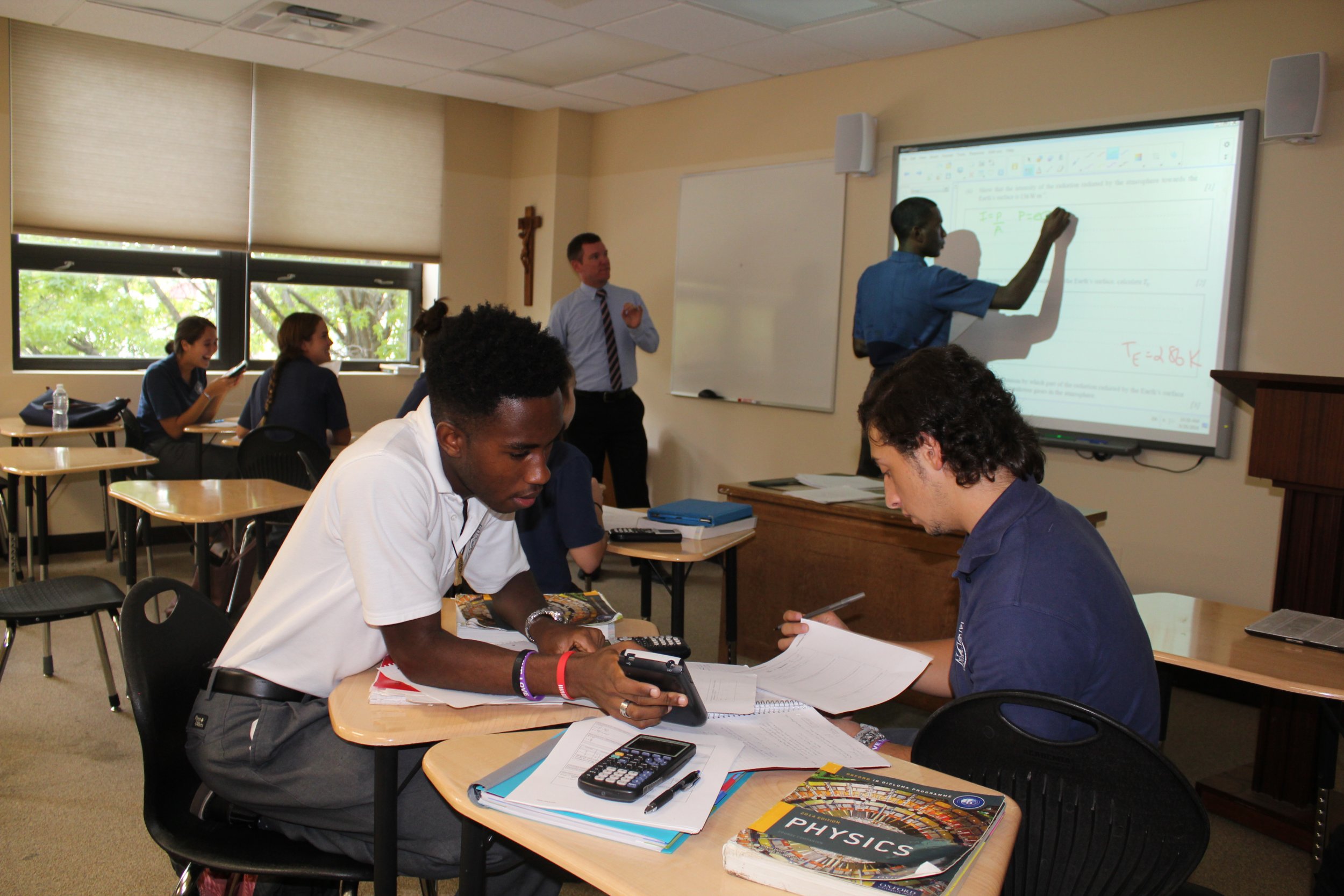 St. Edmund Preparatory High School is much more than a school. We speak about being a family and that ideal shapes every decision that is made in our building. We believe that the relationships made within our walls will help to guide our students in making life decisions, and not just school decisions. Because of this, St. Edmund Prep prides itself in providing an exemplary education for young men and women, in grades 9 through 12, while impressing upon our students the importance of faith in action. Because of those factors, offering the International Baccalaureate Diploma Programme (DP) was a natural fit to our family environment.
We recognize that our family extends worldwide and that our students must have a global education in order to make the best decisions for themselves and the world around them. Because of this, we have been offering the Diploma Programme since 2007.
The DP programme is well suited to our family environment, in large part because it requires from students a unique style of learning through which they receive strong support and guidance. Our teachers are always available, and our students know that someone here is always there for them.
We have seen an incredible amount of success from our Diploma Programme students and we have seen how students who take even one DP class have improved across the board. Our DP continues to grow each year. In 2016, we had only six full Diploma candidates. In 2017, we have 29, and in 2018 we have 30. We took this to mean that more of our students are interested in the benefits of an IB education.
About the IB Diploma Programme, Arthur Rozentsvit, one of our first Diploma recipients, said, "Only a global education such as that embodied by the IB Programme can instill the dexterity to learn across cultural, lingual, and political barriers."
Arthur is just one of many Diploma Programme students who have gone on to great success. The members of the Class of 2018 have already received acceptances to Princeton, Harvard, Georgetown, Northeastern, Fordham, Loyola, and Bucknell, with millions of dollars of scholarship money.
Beyond the IB programmes, St. Edmund Prep gives a tremendous amount of attention to community service and spiritual guidance. Our students are provided with many opportunities to serve others. In recent years, we have gone on a Summer Outreach to Philadelphia, where our students live and work amongst the community that they are serving. Students went to Cuba, where they worked with the children in one of Havana's poorest communities. We engage our own community as well as serve local nursing homes, parishes, and other charitable organizations.
St. Edmund also offers more than 50 extracurricular clubs and activities, and over 30 sports teams. We offer something for everyone, and we are open to starting new clubs when they are proposed by students or faculty. We encourage our student athletes to be student scholar athletes. About being a scholar and an athlete, David Louison, an IB Diploma recipient who graduated from the Prep in 2011, said, "The Prep instilled in me countless values of discipline, time management, and hard work that have translated well into both the classroom and the office in which I work today. I learned to be selfless, I learned to be humble, and I learned how to maximize my potential on the basketball court." David was a top scorer for St. Joseph's College's basketball team, and the school valedictorian when he graduated in 2015.
St. Edmund Prep provides a quality education, and a quality experience, in a loving and faith based environment. Together with the International Baccalaureate, we are looking forward to helping our students become true leaders and people for others.