Sponsor Insight
World of ABC, The Waldo School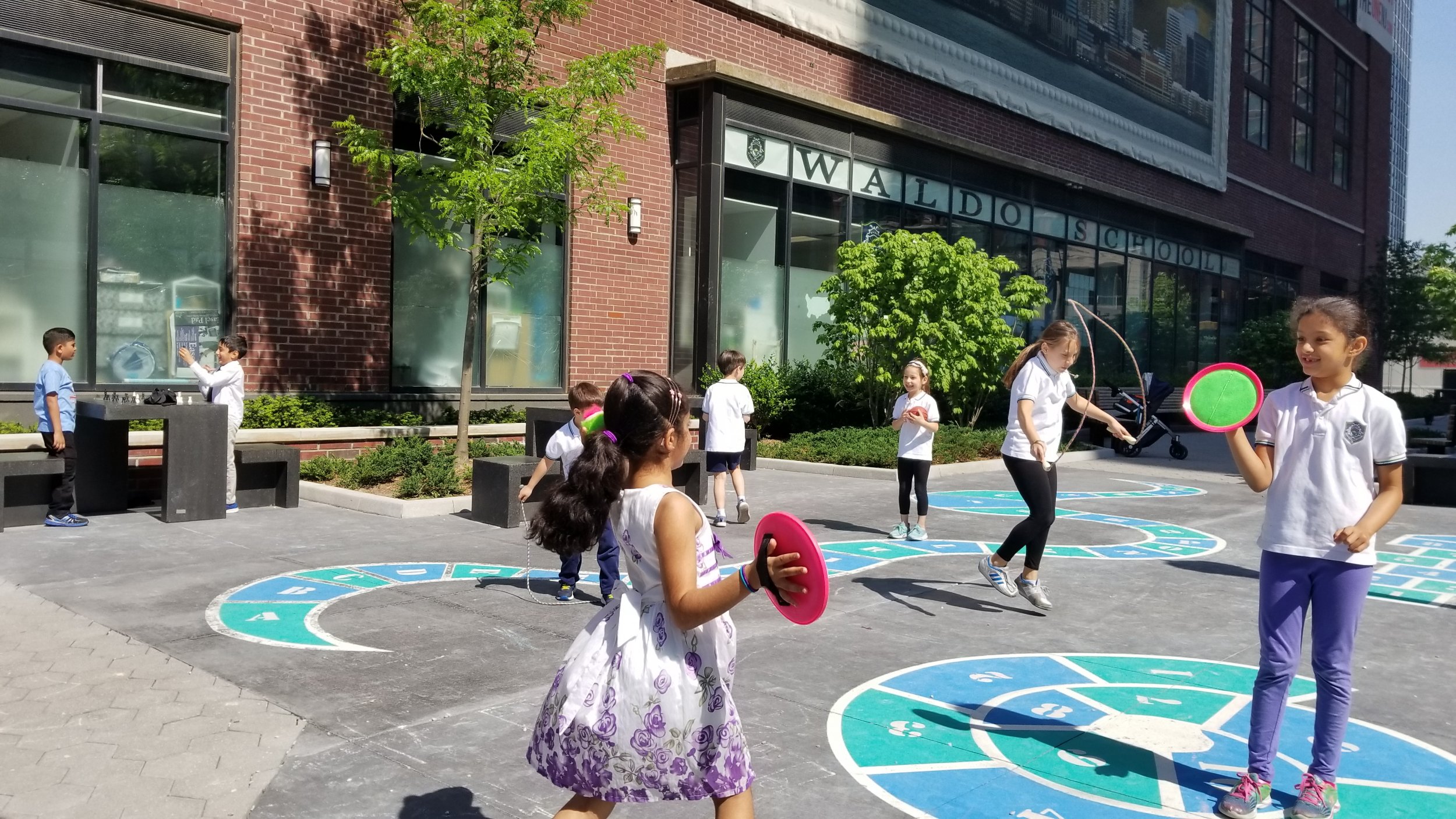 World of ABC, The Waldo School, located in downtown Jersey City, is a proud International Baccalaureate World School, serving children ages 12 months through 6th Grade across two campuses.
Our school sets the standard for leading private education committed to individualized learning. Students discover and pursue their talents and dreams through a comprehensive, research-based academic program and a range of afterschool classes. An equal emphasis is placed on all the disciplines, including mathematics, science, social studies, language (including Spanish), the arts and physical education, with introductions to a range of extracurricular experiences, such as fencing, chess, swimming, tennis, dance, public speaking, theater, robotics and programming, piano and more. Each student is inspired to grow as an individual, with no child forced to ascribe to one specific mold.
Our small class sizes helps each student receive tailored, one-on-one instruction each day. Our decreased ratios ensure that students develop a deeper conceptual understanding of material and important communication, social, thinking, research and self-management skills through constant assessment and targeted differentiation. Student learning is built upon what students already know and connections are made to prior experiences to make learning meaningful and lasting. Our inquiry-based approach also ensures that students have every opportunity to ask questions, think critically, collaborate, innovate across disciplines, engage in authentic research, and express their ideas in different ways. As a result, our students learn at an accelerated rate, with many of our students performing one to two grade levels ahead of their peers.
Important to our curriculum is also the belief in making sure students can be successful in an increasingly global world. Students explore diverse concepts, ideas and issues that have global relevance and require students to think critically about real-world problems and situations through multiple perspectives. Character development is also held to an equal importance to academic development, with students taught to be caring, knowledgeable and principled individuals who understand how to take what they have learned and translate it into meaningful action within their communities.
Each of our two contemporary facilities are designed with student learning in mind. World of ABC, our 159 2nd Street location, is home to our youngest learners, 12 months through 4 years old. Each classroom is outfitted with learning centers meant to spark student curiosity and wonder. Students have access to a range of materials to create with and explore their world with, along with a diverse collection of books, helping each student develop an understanding of the world around them.
The Waldo School, our 110 1st Street location, is home to students 5 through 12 years old. Our newest campus boasts spacious classrooms infused with sunlight, a library to support student research, and a media and science lab to further explore the STEM disciplines. This campus also has a 1,000 square foot gym outfitted with a golf simulator and an onsite, indoor saltwater swimming pool to support each student's physical development.
In addition to our school philosophy and facilities, we also believe in the necessity of having an experienced and dedicated staff of educators who can take our vision and turn it into tangible outcomes within each student. World of ABC, The Waldo School employs an eclectic blend of educators who are leaders in our field and who come to us from varying degree backgrounds. While many of our faculty are New Jersey state certified teachers, others possess specialized degrees in specific fields of study. Our faculty not only possess strong academic backgrounds, but extensive hands on teaching experience as well.