Sponsor Insight
St. Edmund Preparatory High School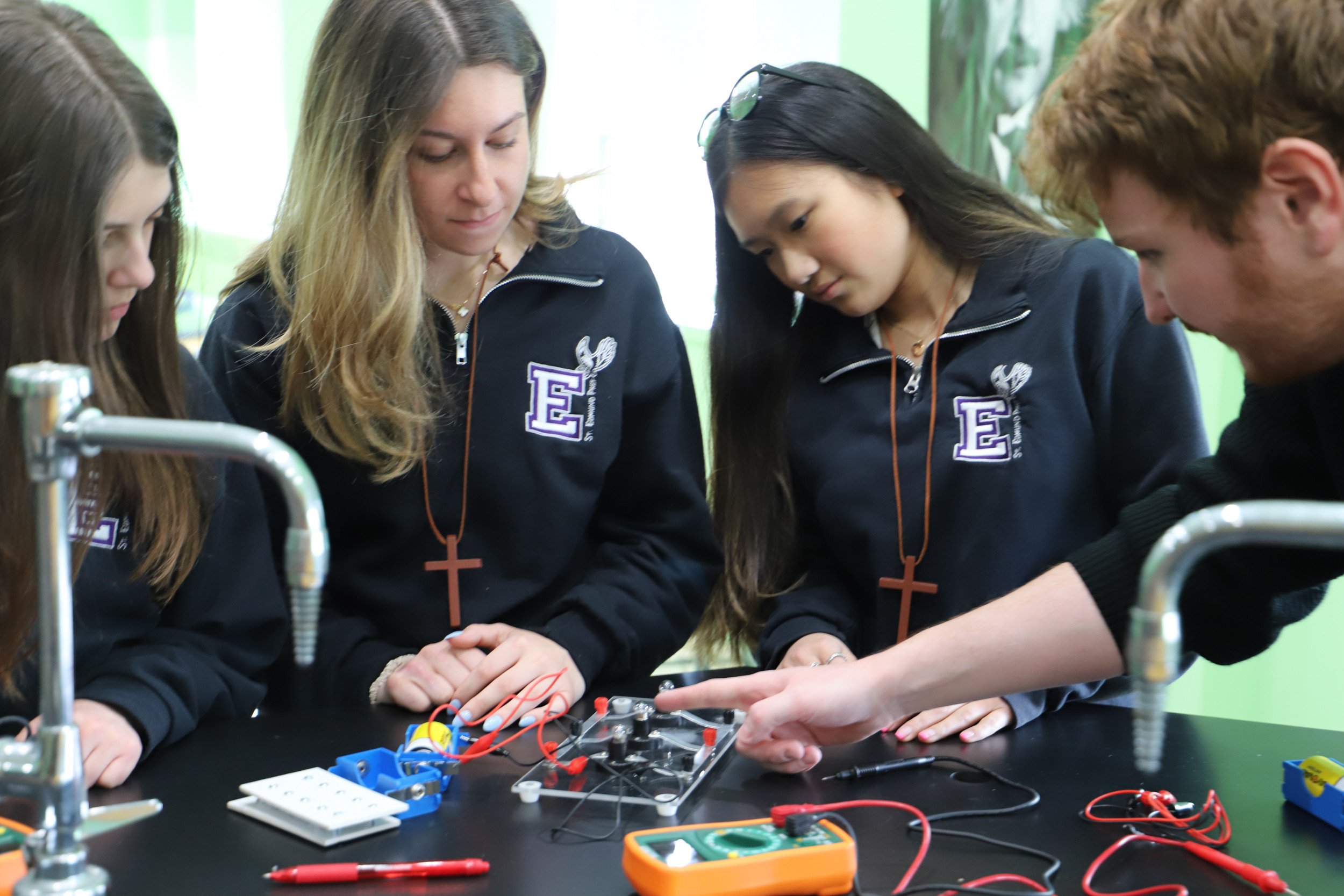 St. Edmund Preparatory High School is much more than a school for young people in grades nine through twelve. At St. Edmund Prep, we are a community and a family that work together to offer guidance to our students and to cultivate relationships that they will cherish for a lifetime. We pride ourselves in providing a rigorous education, while simultaneously promoting the importance of faith in action and encouraging our students to become both bold learners and compassionate, uncommon leaders. Offering the International Baccalaureate Diploma Programme (DP) aligns perfectly with our mission and thus fits naturally into our school's curriculum.
At St. Edmund Prep, we strive to impress the importance of international mindedness and work tirelessly to guide our students to adopt such a mindset. We have been offering the Diploma Programme since 2007 and, at this time, are the only Catholic school in New York City that does so. Like the school community that we work to foster, the Diploma Programme prompts students to be creative, innovative, and unique thinkers. Students find a great amount of support in our teachers, who are always available and work fervently to ensure students know that they always have someone to turn to.
Students in the Diploma Programme have seen an incredible amount of success both inside and outside of the classroom. They have flourished academically, but have also evolved into well-rounded individuals. Such is the reason why our DP continues to grow each year. While in 2016 we only had six full Diploma candidates, in 2022 we have twenty-one. The St. Edmund Prep student body acknowledges the benefits of an IB education and the real-world preparedness that it offers.
IB Diploma Candidates' testimonials undoubtedly prove the incredible value of the program. One of our current DP candidates, Giovanna Soto, said about the program, "The rigor of the courses and the dedication needed to succeed have prepared me for the challenges of college". Another candidate, Francesca Zito, said, "In IB classes, I learned to overcome challenging tasks, manage my time well, and meet deadlines". These students are just two of the many DP candidates that have achieved success.
The Diploma Programme students of the class of 2022 have successfully ended their high school career with acceptances to a number of prestigious universities, including Columbia University and Boston College. Our IB Programme Coordinator and English teacher, Crissa Kostadaras, said, "Being the IB Coordinator and teaching the IB English class has truly informed my teaching and the way in which I approach my students' learning. The IB curriculum allows me, through its heavy focus on student-centered learning, to guide my students to arrive at their own conclusions, their own results, and their own successes".
While it is true that St. Edmund Prep's IB Programme creates bold learners and uncommon leaders, it also promotes community service. The Creativity, Activity, & Service (CAS) component of the DP provides students with opportunities to aid their community. This, in addition to the many service opportunities St. Edmund Prep offers outside of CAS, helps students to become young men and women for others.
St. Edmund Prep also offers more than fifty extracurricular clubs and activities, as well as over thirty sports teams. Our newest clubs, such as the Students for Social Justice and the Multicultural Club, help students to learn about one another and to celebrate the diversity of our school. We encourage our students to become involved members of our school community and we offer something to suit all types of interests.
Here at St. Edmund Preparatory High School, we strive to provide a unique, quality education in a loving and faith based environment. We are committed to the success of our students beyond the walls of our school. In conjunction with the International Baccalaureate Programme, we look forward to continuing to cultivate a community that helps students to become international minded, bold, uncommon, compassionate leaders of tomorrow.