Instacart Customer Leaves Cash Tip, Causes Debate in Video: 'I Always Tip in Cash'
A TikTok video has gone viral showing someone leaving a cash tip for their Instacart shopper. It has sparked a debate among TikTokers about tipping in the situation.
TikToker @blanquitaflorr, or Blanca Flor, shared the video on January 6 accompanied to a song from Encanto. The post is captioned, "We don't talk about taxation. #Instacart #taxes #Instacarthaul #grocerydelivery #taxation."
Over 411,000 people have viewed the video so far, which started with the TikToker taking a note that said, "Instacart" with cash toward a door. Next, we see the note on the door for the delivery driver.
There is also a video of the TikToker messaging their Instacart shopper in the chat on the app writing, "Left something on the door for you." Finally, the TikToker opened the door to reveal their groceries in front of it.
According to Statista, 25.8 percent of consumers in the United States use Instacart for grocery deliveries as of January 2021. That number rose from 20.93 percent of consumers in October 2020.
The viral TikTok has garnered over 25,000 likes so far. Some TikTokers admitted they do the same thing as the creator of the post, while others are worried their orders will be denied if they don't leave a tip through the app.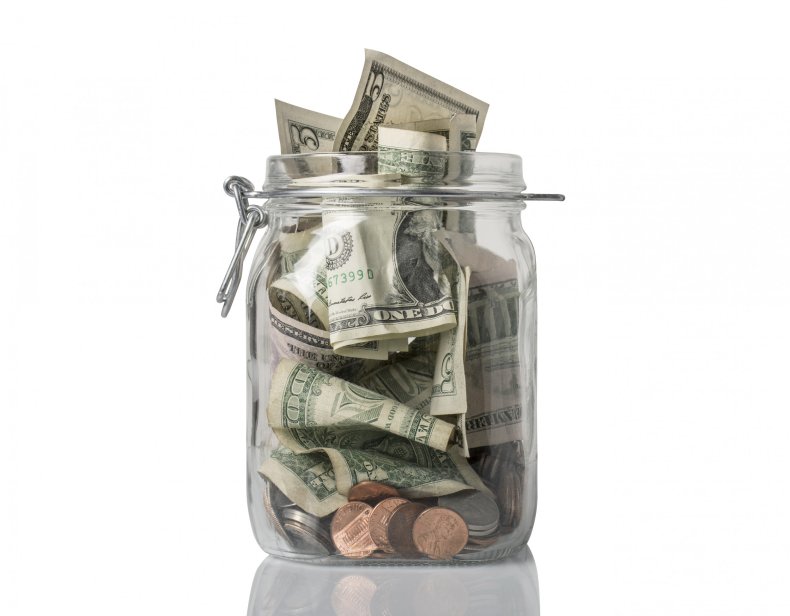 Paying only $0.22 in the app and cash upon delivery has come up as well after Instacart made changes to its payment policy, and a number of Instacart shoppers started a petition asking customers to tip 22 cents in the app and pay in cash to show their support.
According to The Verge, some shoppers' tips left by customers were counted toward the $10 minimum threshold, or "earning estimate" that was supposed to guarantee a payment of $10 or more. However, some people saw a noticeable decrease in pay. The company has since rescinded the controversial policy as of February 2019, saying they would back pay employees as well.
"If you tip $0.22 on the app, a lot of shoppers will realize that means a cash tip," a TikToker pointed out.
Another user revealed they, "always tip in cash so they don't get taxed on it."
However, a TikToker wished they "could do this with DoorDash," but they're "so scared they'll think" they're "not tipping and be mad at me or not take the order."
One user said they tip quite well in cash, "but when they see that zero tip on the app," they "have a feeling a lot of them deny the order." The creator of the video replied back revealing, "On no I left them a good tip on the app. I didn't want my order avoided Lol."
A TikToker said they work with DoorDash, "but none the less we love people like you."
An Instacart shopper weighed in with their own two cents on the matter. "As someone who does Instacart, I love cash tips better then [sic] tips on the app," they said. "Sometimes they take money from us when we refund a few items due to out-stock."
Other viewers had responses like, "Thank you! Not enough people like you!" Another said, "I wish more people would do this."
Some people recounted their own stories. "I had someone tell me they'd tip extra because I picked his order and delivered it before the estimated time. He lied," a TikToker revealed.
Another viewer admitted they won't tip through the app until their "full order has been delivered."
While a TikTok user thought if they "have to pay taxes, so does" the shopper. "So I tip on the app!" they added.
Newsweek reached out to TikToker @blanquitaflorr for comment.