Instacart Workers Prepare to Strike, Call Company 'a Sweat Factory' That 'Doesn't Care'
Instacart shoppers will go on strike this weekend to protest the grocery delivery app's low pay and unresponsiveness and called the company "a sweat factory" that "doesn't care" about its employees.
The company was founded in 2012 but grew in popularity amidst the height of the COVID-19 pandemic because of the flexibility and earnings promised to workers. Unhappy Instacart employees, known as shoppers, formed the Gig Workers Collective which consists of nearly 13,000 of 500,000 employees.
There have been a number of walk-offs at Instacart since 2016, but the collective has primarily been focused on bringing back incentives Instacart has dropped like the commission pay model, paying shoppers per order rather than by bundle, a 10 percent default tip instead of the current 5 percent, transparency about how orders are assigned and a rating system that doesn't hurt workers for issues beyond their control.
They've also been advocating for better pay and improved safety precautions for shoppers amidst the coronavirus pandemic.
Willy Solis, a 43-year-old Instacart shopper in Texas and the lead organizer of the Gig Workers Collective, told The Guardian that he began working for the company in October 2019 as a way to make ends meet during a transitional employment period.
"I thought it was a pretty good deal as far as the pay compared to what I was actually doing, the time frame I was allowed to do it in, and all that stuff," said Solis.
Over time, he noticed his pay slowly began decreasing over time, and eventually the default tip percentage for shoppers, which makes up the majority of their take-home pay, dropped too.
Instacart also switched to bundling one to three items per individual order together as batches. Eventually, the number of batches began to increase in size and some orders contained more than 50 different items for multiple orders at different addresses with no pay increase. Instacart's facing two class-action lawsuits over its change in pay structure.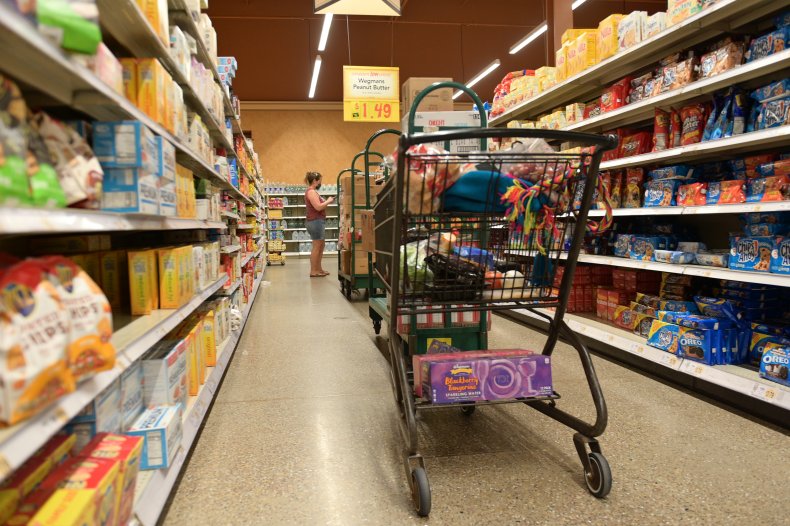 Solis said that at one point, he was bringing home $1,000 a week but lately he's been struggling to make $500 for seven days of work. He told The Guardian, "It's getting to the point where it's just not enough and I'm not making what I need to make."
Since the start of the pandemic, Insacart contracted more than 300,000 shoppers but Solis said the company provided little support to workers.
Insacart did send out personal protective equipment to shoppers, but Solis described it as poor quality. He resorted to purchasing his own equipment and said that Instacart never compensated him.
When he tested positive for COVID-19, he also didn't qualify for the company's payment assistance program and was forced to depend on family for two months while he was out of work.
Another Instacart shopper, Jen, told The Guardian that she's often struggled with the company's rating system.
She said in one case, she delivered a bag of Halloween candy to a customer, took a photo of the drop-off and watched the individual carry it inside. Later, she was penalized for not fulfilling the order and feared that her earning potential would be affected.
"Instacart doesn't care. It's a revolving door. It's like a sweat factory. They'll put 100 in, fire 10, and put 100 more back in. They are soulless when it comes to their frontline workers," she said. "It's just not OK. We're human beings and we deserve to be treated like such."
The Gig Workers Collective has said that they don't see the strike having a huge impact on Instacart's business operations but that they want to "highlight the way they treat their workers while they're trying to sell the company."
They're asking customers to delete the app until Insacart meets their demands.
Newsweek reached out to the Gig Workers Collective and Instacart for comment.