Instagram Account of 'Iraqi Special Forces' Opens Vote on Fate of Captured ISIS Fighter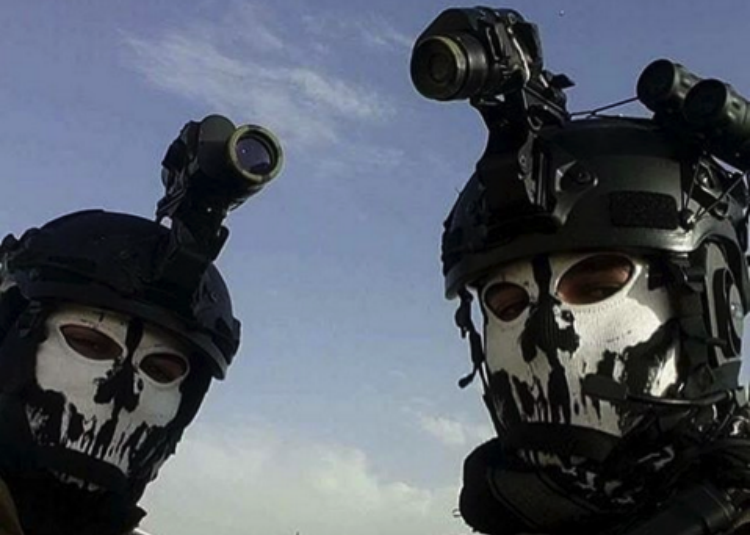 A popular Instagram account that claims to be that of the Iraqi special forces, but appears to be the work of an Iraqi militia group, has used the photo-sharing platform to put the fate of an Islamic State militant group (ISIS) fighter to a vote.
The account @iraqiswat put the vote to its more than 80,000 followers after claiming to have detained an ISIS fighter south of Iraqi's second-largest city Mosul, which the militant group overran in June 2014.
"You can vote For (kill him or let him go) You have one houer to vote We will post his fate after one houer Tag your friends and take your right take your reveng from isis right now. Please we dont have the time just one houer so tag your friends," the post reads.
The image that followed the vote said that it had concluded in the death of the ISIS fighter.
An Instagram spokesperson tells Newsweek: "Content which contains serious threats to public or personal safety is not allowed on Instagram. We removed this content as soon as it was reported to us."
While the veracity of the posts are not clear, Instagram's guidelines stipulate that serious threats of harm to the personal safety of anyone, even ISIS members, are not allowed. The page lauded the coverage it was getting, saying that "Google going crazy with our page."
Further posts after the vote image was removed read: "Time to hunt some of the ISIS in Mosul. After hunting we will ask you to vote."
Another read: "No mercy for ISIS. We will kill every ISIS and we will take revenge for all world we will take revenge for humanity."
Gideon Boas, a former legal officer at the International Criminal Tribunal for former Yugoslavia, told The Guardian that the images "unquestionably" show a war crime being committed, whether it was the account behind it or otherwise.
"Whether or not that person is a combatant—and therefore receives the protection of prisoner of war status—or falls to be dealt with as a domestic criminal, either way, that person has to be subject to a criminal process," he said.
The images shared by the page purports to show fighters in skull masks with "SWAT" sewn into their clothes and alleged troops in balaclavas. It appears to be a propaganda page used to republish images and videos previously captured by Iraqi forces or Shia militias fighting alongside Iraqi troops in the country against ISIS.
Iraqi forces last week launched the first-stage of their offensive on ISIS-held Mosul, backed by U.S. airstrikes, capturing villages surrounding the city in an attempt to encircle it and apply pressure on the militant group inside the city of more than one million people.