Instagram Combats Animal Cruelty By Banning Selfies With Exotic Animals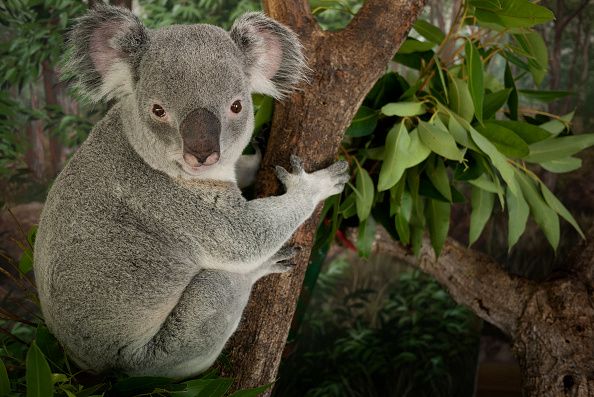 Put down the selfie stick and step away from the koala.
Instagram will start issuing warnings against posting selfies with wildlife creatures like the Australian koala, with animal-cruelty cautions when people search the hashtags #koalaselfie, #lionselfie or #tigerpet, the National Geographic reports.
"You are searching for a hashtag that may be associated with posts that encourage harmful behavior to animals or to the environment," the warning reads in part, alongside a link to more information about wildlife exploitation.
The message is targeted at tourists who take photos with wild animals like lions, sloths and elephants as part of the "wildlife selfies" trend, embraced by celebrities such as Paris Hilton, Ariana Grande, Justin Timberlake and many others. These types of photos have become hard to avoid on social media, where postings have increased by 292 percent since 2014, according to World Animal Protection.
The warning also will pop-up for hashtags that advertise the sale of exotic animals or animal parts, according to Instagram.
"We care about our community, including the animals and the wildlife that are an important part of the platform," Instagram spokeswoman Emily Cain told National Geographic. "I think it's important for the community right now to be more aware. We're trying to do our part to educate them."
It may be harmless to snap a picture with a furry friend, but many exotic animals are cruelly and illegally captured from their habitats. Some of them are kept in cages and are only let out to entertain guests, according to researchers from the World Animal Protection.
"Even if the cruelty isn't right in front of you, [there's] cruelty that's behind the scenes to get to that point," said Cassandra Koenen, head of wildlife campaigns at the organization.
Certain animals could be harmed by all the selfie-taking. In August, a baby dolphin died in Spain while being passed around by tourists to take a selfie. The death of the dolphin sparked outrage and went viral on social media.
Instagram doesn't plan on revealing all of the hashtags associated with the message so that users can stumble upon it during their searches.