New Instagram Fee Slammed Following Twitter Blue—'Nobody Asked for This'
Social media users have slammed the decision to charge for verification and extra account security.
Mark Zuckerberg, the CEO of Meta, which owns Facebook and Instagram, announced the "new product" on his Facebook page—a subscription service known as Meta Verified.
Users who sign up for the service will get a blue verification badge once they've verified their account with a government ID. They will also get "extra impersonation protection against accounts claiming to be you."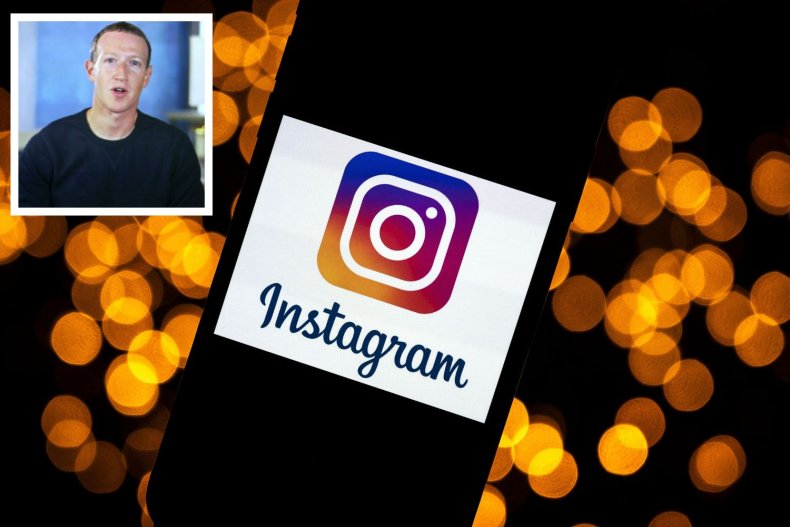 According to Zuckerberg, the new service "is about increasing authenticity and security across our services." It will cost users $11.99 a month for the website version or $14.99 per month for iOS.
Meta Verified will be rolled out in Australia and New Zealand this week, with more countries to soon follow.
The new verification setup left many people annoyed. Critics on social media compared it to Elon Musk's introduction of Twitter Blue after he bought the platform for $44 billion in October last year.
Musk, the controversial billionaire who heads Tesla and SpaceX, introduced an $8 per month fee for Twitter users who wanted a verification checkmark.
Media and tech expert Ed Zitron hypothesized why the company may be taking the approach: "I think the Instagram verification suggests that social networks are in serious trouble as far as revenue goes. Targeting is becoming harder to do technologically/legally. They're desperate to find new sources. The result will be a small bump in [revenue] and pissed off customers."
One user retorted: "Or: Twitter trial balloon proving "doable" enough that they're willing to charge now. They didn't charge before because: 1) Growth phase. 2) Didn't think people would pay. Now they know *some* people are willing to pay and they're not gonna leave money on the table."
Digital media lecturer Belinda Barnet commented: "Twitter selling access to SMS 2FA and Meta selling verification are both a bit desperate, like a fire sale: they are trying to make money from basic account functionalities. It's a bit like selling the curtains on the windows or the locks on the door."
Entrepreneur and former Google and Facebook employee Rob Leathern added: "Thinking Meta launched this suddenly after seeing Twitter do something similar (Twitter's attempt didn't have any actual ID verification) is fanciful; the company has been working on personal/biz verification for years (my team worked on this for ads '18-20 while I was there).."
In a blog post following Zuckerberg's announcement, Meta explained its decision to introduce a paid subscription service and outlined eligibility requirements.
"Some of the top requests we get from creators are for broader access to verification and account support, in addition to more features to increase visibility and reach. Since last year, we've been thinking about how to unlock access to these features through a paid offering," it wrote.
Users who want to opt-in to Meta Verified must be at least 18 years old and provide a government ID that matches the profile name and photo of the associated account.
Businesses are not eligible for the product at the moment, and Meta promised "swift action against those who try to evade our systems."
The company confirmed there will be no changes to already verified accounts on Instagram and Facebook.
"Long term, we want to build a subscription offering that's valuable to everyone, including creators, businesses, and our community at large," Meta said in the blog post.