Instagram Update: What Are 'Close Friends' On Instagram? How to Use New Story Sharing Feature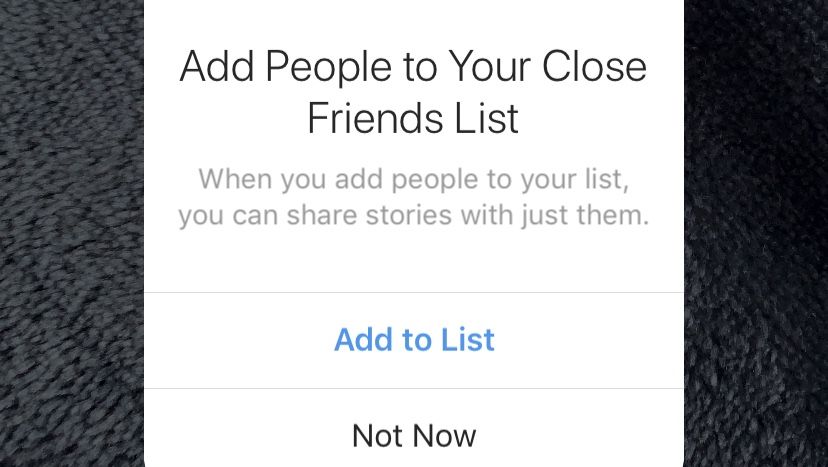 Instagram is taking another step in the direction of making the app more and more personal and a little more like its competitor, Snapchat. The latest update includes an option for users to create a "Close Friends" list that they can send photos and videos to instead of to their story. This way, users can keep the more personal things they want to share in a smaller social circle.
The new feature makes it easier for users to share with a select group and to keep some things more private in the app. Users can see when they're listed as a user's "Close Friend" but they can't request to be added to a list.
Users will see a green ring around their friend's profile photos in the story list if they're one of the user's close friends. Additionally, they'll see a green "Close Friend" badge on the story when they actually view it.
How to create a "close friends" list on Instagram:
The new feature is available to those who have updated their app. To do so, users should go to the App Store or Google Play on their device and then download the latest version of the app.
Once they've updated they should have the new feature. When they take a photo or video in the app, they'll see something at the bottom that says "Close Friends" with a star in a green circle. When users select that, a message will appear that says, "Add People to Your Close Friends List."
Once they choose to "Add to List" they'll see a list of suggestions from Instagram of people they interact with frequently and can add to their list. There is also a column for "Your List" that shows users who's already on their list. Once they add someone to the list, that person won't be notified but they will be able to see the stories shared with only the user's list.
Users can also access their "Close Friends" list by going to their own profile and then selecting the three lines in the upper right corner. From there they'll see the options to choose, including "Close Friends."
The new update including the feature started rolling out to users Friday.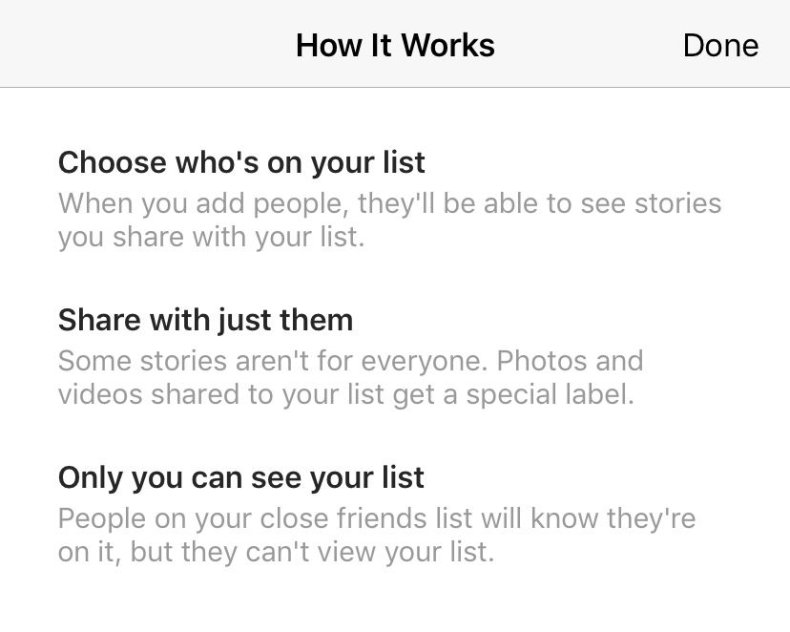 Instagram shared of video of the new feature on Friday so users could see what they should expect in the app. The video shows the badges, the list itself and how to create one along with the fully created list.