Instagram's Content Creators Are Staging a Rebellion Right Now Over New Algorithmic Timeline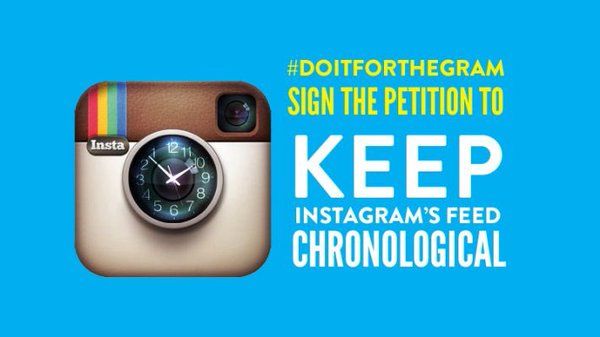 Instagram's creative community fought back en masse on Monday morning against the photo-sharing social media app's new algorithm that scraps the chronological timeline for one based on the user's interests.
Using the hashtag #KeepInstagramChronological, over 50,000 posts have been published asking for push notifications to be turned on. With push notifications on, followers will receive updates every time a new post is published. For the creators, this will ensure followers will continue to check out their posts—and ensure they won't lose revenue due to the algorithm change.
Nearly all of them have an arrow or a figure pointing to the top right of the image to where the push notifications can be turned on.
The feud between Instagram and some of its most famous users started on March 15, when Instagram announced it was going to bring a new timeline based on an algorithm that will guess how much you'll like the posts. Its parent company, Facebook, also uses an algorithmic timeline.
"The order of photos and videos in your feed will be based on the likelihood you'll be interested in the content, your relationship with the person posting and the timeliness of the post," reads the company blog post. "As we begin, we're focusing on optimizing the order—all the posts will still be there, just in a different order."
Since the announcement, Instagram has received huge blowback. A petition was started to fight against the new algorithm, and it has received over 276,000 signatures. "We believe an algorithm-based feed will be detrimental to small business owners and artists who use this platform to communicate their products and services," reads the letter from the petition to Instagram. "Not to mention the communities that have been built within Instagram."
In addition to Instagram blowing up, users on Twitter voiced solidarity with the chronological timeline movement.