'#InstagramDown' Trends As Users Tweet About Instagram and Facebook Outages
Many users reported issues with their Instagram on Thursday morning. Problems sharing photos, updating the newsfeed, and viewing stories have been the largest roadblocks users have faced. Down Detector showed over 20,000 reports of problems on the popular photo-sharing app since this Thanksgiving morning so far.
On Twitter, Instagram addressed the issue and noted that they are trying to fix it. "We're aware that some people are currently having trouble accessing Facebook's family of apps, including Instagram. We're working to get things back to normal as quickly as possible," the company tweeted.
Instagram's parent company, Facebook, also faced issues Thursday morning. Down Detector showed over 9,000 reports of problems for the social network.
In frustration, many users took to Twitter to voice their issues with the app being down. The hashtag "#Instagramdown" trended as users both complained and joked about not being able to access their social networks, while others praised Twitter for simply not going down.
BBC News journalist Leanna Byrne and NEMFashion founder Eva Marie both noted the increase in Twitter users due to the social networks' outages. "#Twitter be loving when #Facebook and #Istagram [sic] are down," Marie wrote.
Many users hilariously noted the significance of the app going down on Thanksgiving. "Instagram really said go in that living room and socialize," one user joked. Vayner Media CEO Gary Vaynerchuk called the outage a blessing in disguise. "Such a nice thing Instagram did for all of you, spend time with the fam," he wrote. SiriusXM host Eric Alper encouraged those affected by the outage to simply get some fresh air. Journalist David Leavitt said he was thankful to not be distracted on this day with family. "I'm thankful that Facebook and instagram is down. We should all be spending time actually talking with our loved ones this #Thanksgiving instead of ignoring eachother being on our cellphones #instagramdown," he tweeted.
Others expressed that they were upset that they would not be able to share photos from their Thanksgiving celebrations. "How's anyone supposed to post their "get dressed up to go to the kitchen" or staged turkey photos with #instagramdown? Sad day," journalist Haley Williams joked. "Soooooo Facebook and IG are down. How are we all gonna share pics of the same damn plates of food all day?" radio personality Melissa Eannuzzo wrote.
According to Twitter, over 15,000 tweets have been written about Facebook and Instagram as of 11:55 a.m. EST.
As of 12:28 p.m. EST, it appears Instagram and Facebook have resolved their issues and are back up and running.
This story will be updated with any new developments.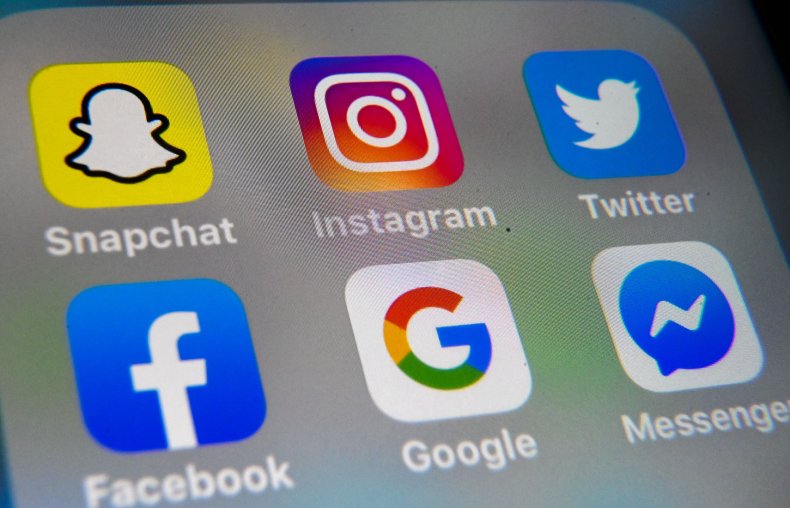 '#InstagramDown' Trends As Users Tweet About Instagram and Facebook Outages | News