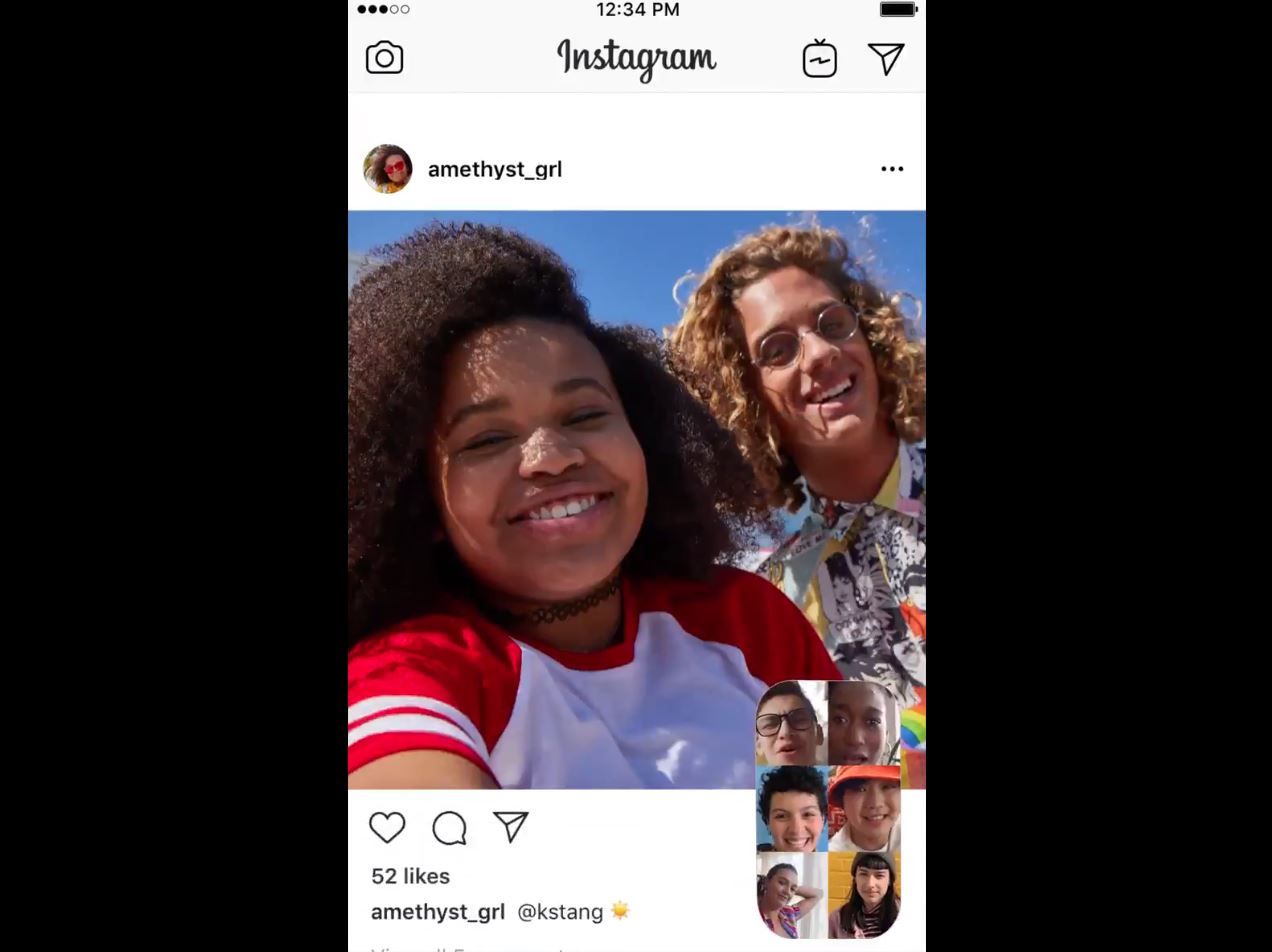 Instagram is slowly adding one feature after another to make it a one-stop shop for its users. One of the most recent is a feature that allows up to six people all in the app to video chat at once.
The feature is available in direct messaging and users can video chat anyone they've messaged via direct messaging in the app before. The new features offers something similar to Instagram's parent company Facebook.
How to video chat on Instagram:
First, users should update their app. The app works best when it's running on the latest version with the most up-to-date features. Users can see if they have an update by checking the App Store or Google Play.
Once the app is updated, users should open up the app and select the little paper airplane symbol that sits at the top right corner of their feed. Once they tap that icon their direct messages will appear. There they can see the people or groups of people they have had past conversations with via direct message.
Users should select the group or person they want to video chat. Users can also start a new conversation by selecting the "+" symbol and adding people to the chat who they want to talk to. Once they select the chat they will see a little video camera icon. Immediately when the users select that icon, they will start calling their friends through Instagram. Those users will get a notification that they're being called.
Anyone who a user has ever messaged directly in the app will be able to video chat them. If a user doesn't want someone to be able to video call them, they can block the person, or they can mute the conversation.
To block a user in the app, users should go to the profile of the user they want to block's profile. There they should hit the three dots icon and then select "Block." To mute the notifications from a group conversation in direct messaged users can go to the group they want to must and then where the group name is at the top of the chat, select "Mute Messaged" or "Mute Video Chat." This will prevent the notification sounds and alerts from coming through the app when a friend messages or calls that group.
​