Instagram Incorrectly Notifies Users 'Tomorrow Is Election Day'
On Tuesday, Instagram, the photo-sharing social media platform purchased by Facebook in 2012, incorrectly notified users with a message reading "Tomorrow is Election Day is tomorrow" even though in-person voting for the national elections will close in most states by Tuesday evening.
Although the message reportedly only affected a small group of users, it alarmed users who notified the company. Instagram told Bloomberg News that the message was incorrectly displayed due to a technical issue caused by caching, the retainment of stored data on some smartphone apps.
"While we turned off the 'Tomorrow is Election Day' notice last night, it was cached for a small group of people if their app hadn't been restarted," Instagram said in a statement. "It's resolving itself as people restart. Today, people will get 'It's the Last Day to Vote' at the top of feed."
With over 112.5 million users in the U.S. alone, it's unclear how many users saw the incorrect information on Election Day. Some users continued to see the message as late as 1:45 p.m. ET, according to the tech news website Protocol.
Numerous Twitter commenters complained that users rarely re-start the app on their phone, especially if it's in regular use, adding that the app should've specifically stated the day and date of the election rather than stating "tomorrow." Newsweek contacted Instagram for comment.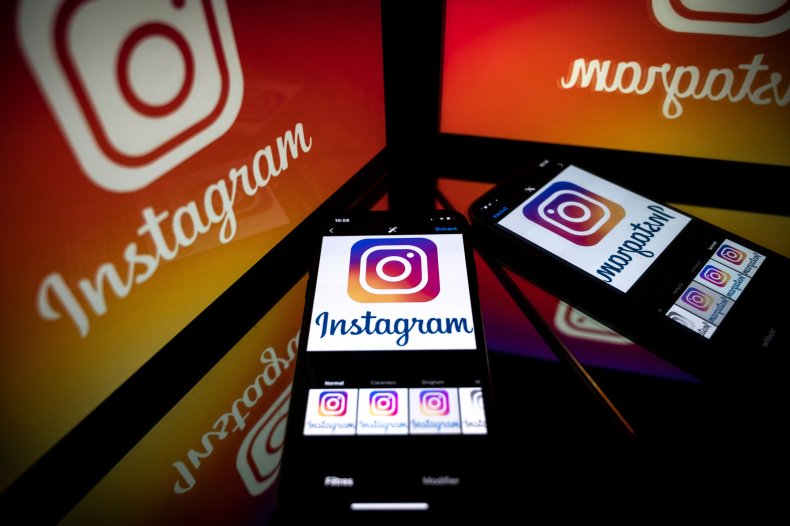 Previous to Tuesday, Instagram made efforts to stop the spread of misinformation and abuse of its platform during the national elections.
On October 29, Instagram announced that it would no longer display recently trending hashtags for an indefinite time period.
"Recent posts from all hashtags are temporarily hidden to help prevent the spread of possible false information and harmful content related to the election," the recently trending hashtags area now reads.
In October, Guy Rosen, Facebook's Vice President of Integrity, also spoke about how Facebook and Instagram would handle any presidential candidate declaring victory before the race is officially called.
"If a candidate or party declares premature victory before a race is called by major media outlets, we will add more specific information in the notifications that counting is still in progress and no winner has been determined," Rosen said.
"If the candidate that is declared the winner by major media outlets is contested by another candidate or party, we will show the name of the declared winning candidate with notifications at the top of Facebook and Instagram, as well as label posts from candidates, with the declared winner's name and a link to the Voting Center," Rosen continued.