Instagram Model Jen Selter Kicked Off American Airlines Flight by Police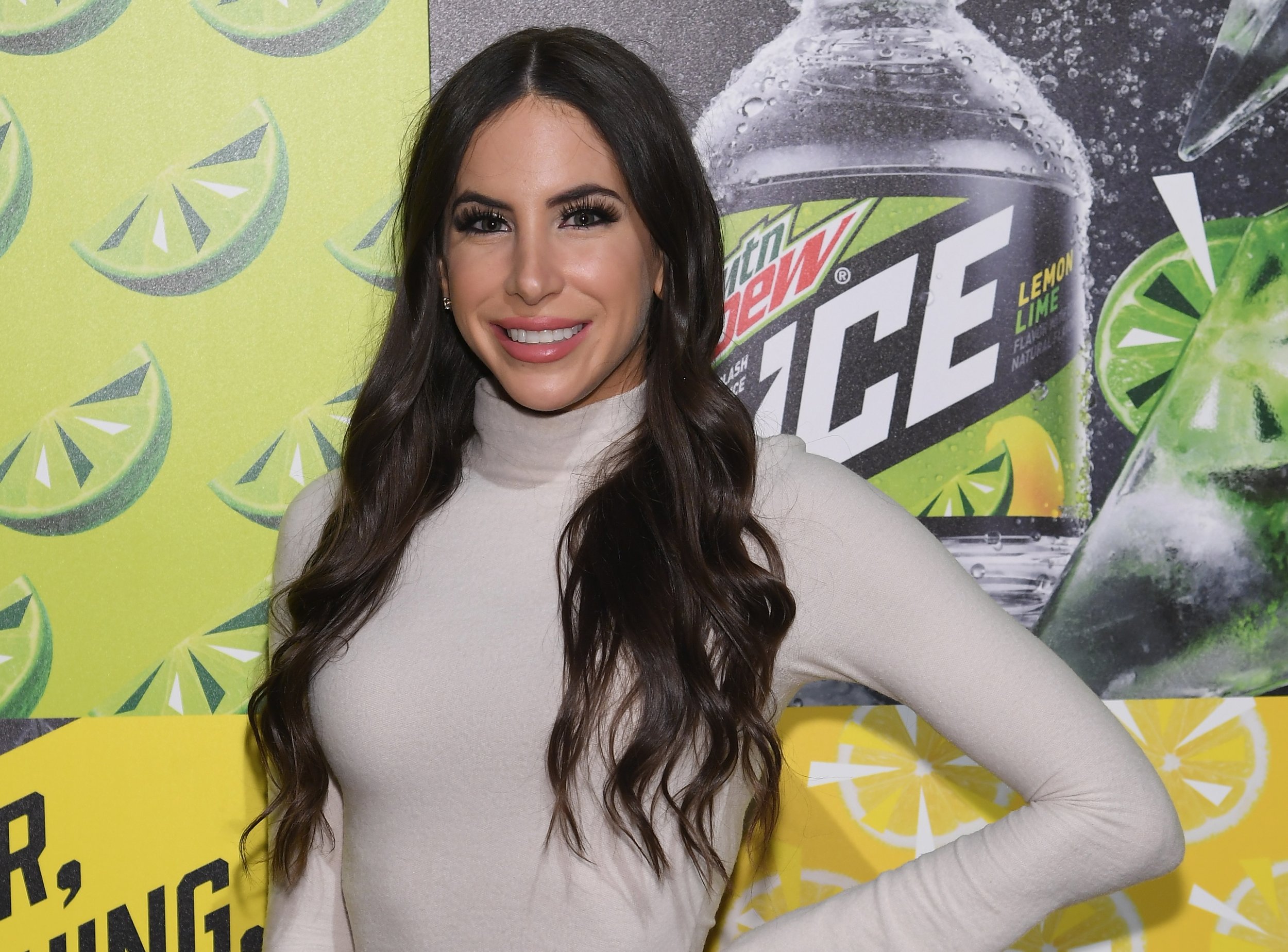 Instagram fitness model Jen Selter was removed from a flight by Miami police after she reportedly got into an argument with a flight attendant and pilot.
Selter, 24, tweeted videos of herself getting kicked off the American Airlines flight at Miami International Airport over the weekend.
The fitness model said her flight to New York had been delayed for two hours when she got into an argument with a flight attendant who told her to sit down after she stood up to stretch her legs.
In one of the videos the model posted to Twitter, a pilot can be seen approaching her and informing her that the crew wanted her to get off the plane.
"The crew's asking for you guys to be removed," the pilot can be heard saying, to which Selter replies, "I didn't do anything wrong."
"I was standing, putting my jacket on, clearly irritable, we've been sitting here for two hours," the model continues. She points out that two of the people she was flying with had gotten up to go the washroom, saying she didn't understand why she was being told to sit down.
That's when the flight attendant can be heard saying that another attendant had asked the model if she wanted to get off the plane "and she said yes."
"I was obviously being sarcastic, ma'am," Selter says in the video.
Another passenger can be heard speaking in Selter's defense, accusing the flight crew of "harassing her." It is unclear if the fellow passenger was traveling with Selter.
"I don't understand this. You're harassing her," the man says. "Why are you being aggressive?"
But in the next video posted by Selter, Miami officers can be seen boarding the plane and telling Selter "American Airlines calls the shots. They don't want you to fly on their plane today."
"Just like that, five cops coming at me. Worst experience, American Air," the model wrote. "I did nothing wrong, but got kicked off the plane," she added later.
The model also shared a video of another passenger, who she said decided to get off the plane after seeing how Selter was treated.
"The thing is, I saw what the guy did.... She was just standing after two hours, we were waiting in the airplane," the woman says in the video.
"One of the crew members...just came and started shouting at her, harassing her. He was really bad," the woman adds.
A spokesperson for the airline told Newsweek Selter "was asked to leave the aircraft after a disagreement occurred."
The spokesperson said the airline "offered her hotel accommodations and transportation, which she declined," adding that Selter "flew on American Sunday morning back to New York."
Selter could not immediately be reached for comment.
The model did tell The Washington Post she would "never ever fly American Airlines again."