Instagram Update: How to Add, Remove Hashtags, Profile Links to Bio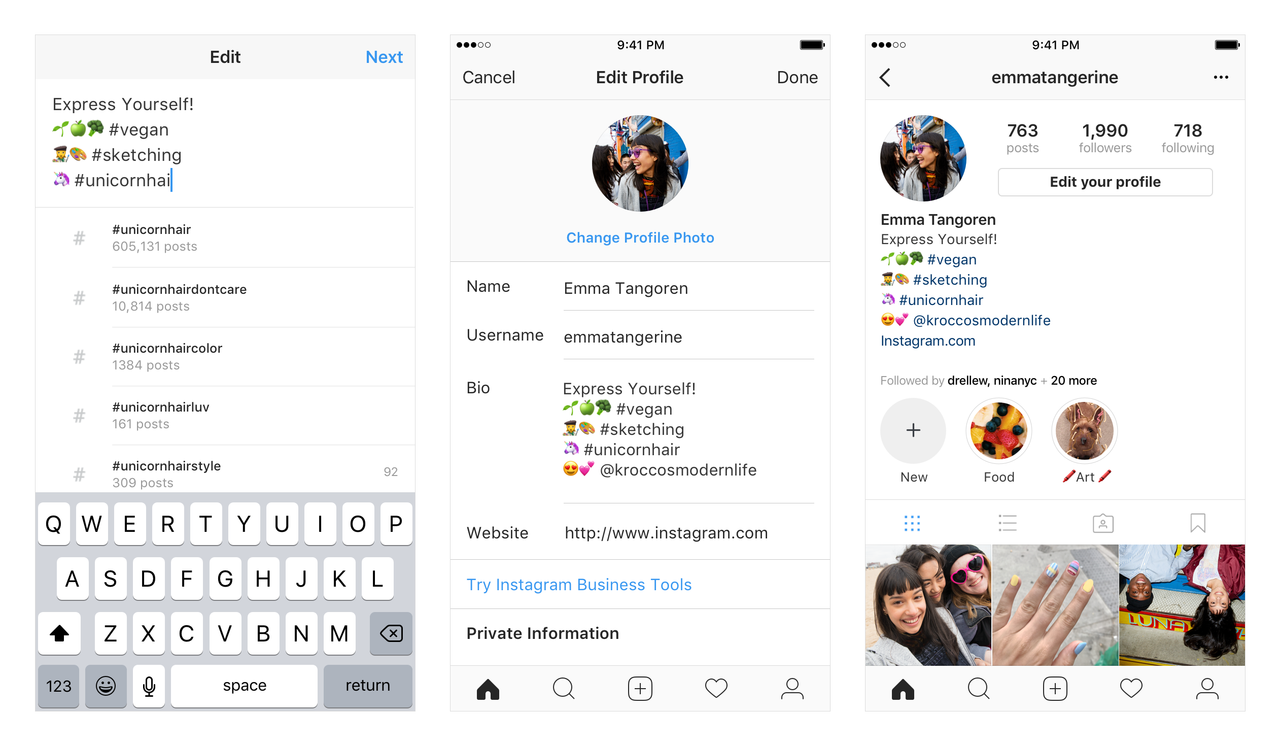 Instagram announced a new way for users to customize the app Wednesday. Changes to the app gave users the option to add more information to the short descriptions on their profile pages. Those changes included the ability to add hashtags and usernames that are also live links to the bio.
Users used to be able to type out hashtags or other usernames into their own bios, but anyone who viewed it would have to copy and paste or type out the tags into the search themselves—there was no direct link.
The new change makes these hashtags and profile tags live so viewers can click right through to see the posts related to the hashtags or can view the profile directly without any steps in between. The tags will function like those included at the bottom of a post.
Anyone can now add any other profile to the bio on their own, meaning they can directly link to any other Instagram user. But users who don't wish to be tagged can opt to untag themselves from the bio.
How to add a hashtag or profile link to bio on Instagram:
It's easy for users to add a profile or hashtag link to their bio. The first step: Users should update their app to be sure they're running on the latest version with the newest features.
The users should open the app and go to their own profile. Once there, users should select "Edit Profile" just below the post, followers and following count at the top of the page. This will pull up the option for users to edit their name, website, bio and more on the app. In the "Bio" part, users can select it and a notice that says, "Type a @ or # to link an account or hashtag," should appear. Users don't need to do anything special to make the link active other than save the changes.
Any user who is tagged in a profile bio will get a notification. If users wish to not be tagged, they can actually remove the live link, though they can't remove the words from the bio. To remove the link to their profile, users just need to view the tag and click it. They'll then be given the option to "View your profile" or "Remove link."
​​