Instagram Update: How to Ask a Question in the App's Stories
Instagram has been adding new features left and right to entice users, especially those who are still avid Snapchat users. The updates have increased since Instagram incorporated stories into the app like those on Snapchat, its competitor.
Music in stories, GIFs, online shopping and more are all additions Instagram has made to the app. The newest addition, announced Tuesday, is a "questions sticker." The sticker allows users to submit answers to the question posed by another user rather than just voting on an answer displayed for them.
"It's a fun new way to start conversations with your friends so you can get to know each other better," a blog post from Instagram about the update said.
The question sticker is as easy to add to a story as any other sticker on the app is. It builds on the sticker that allows users to poll their followers in the app. Prior to the questions sticker addition, users could offer followers two options in the app and those followers could choose one or the other and Instagram would show the percentage of users who chose each option. The new questions sticker offers a bit more room for users to ask open-ended questions that have more than two answer options and it allows their followers to come up with their own unique responses as well.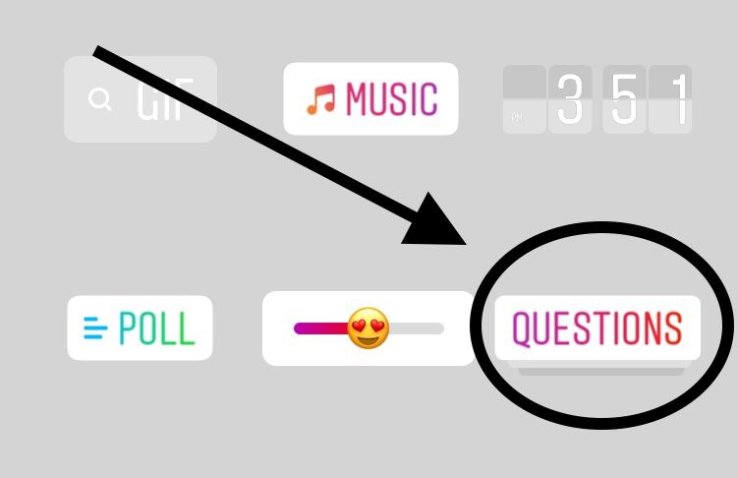 How to use new Instagram question stickers:
Instagram users who want to use the new questions sticker should begin by updating their app, ensuring that the user has the most recent version of the app
After opening up the app to the camera screen and capturing either a photo or video, users can then tap the "sticker tray" in the upper right corner of the screen. The "questions" sticker is then available in the first few rows of the stickers. Once selected, it prompts users to type in the question they want to ask their friends in the app.
When a user views a story with a question, they can respond with any answer and send it along to the poster. Those responses then appear in the story's viewer list instead of in the Instagram direct spot where messages live, according to Instagram. Users can also respond as many times as they want to a given question.
The new feature is going to start rolling out Tuesday for iOS and Android users who have Instagram 52 or higher.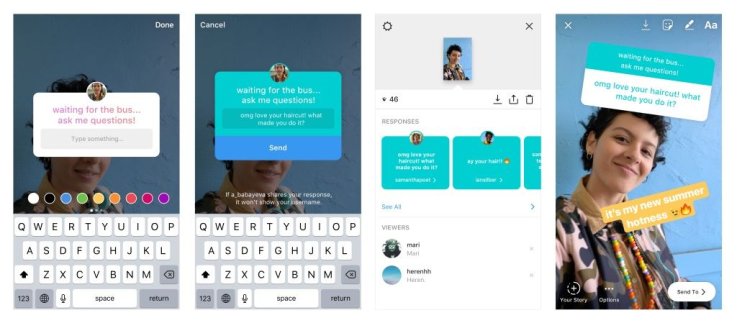 Instagram Update: How to Ask a Question in the App's Stories | Tech & Science