What Are New Instagram 'Recommended For You' Posts?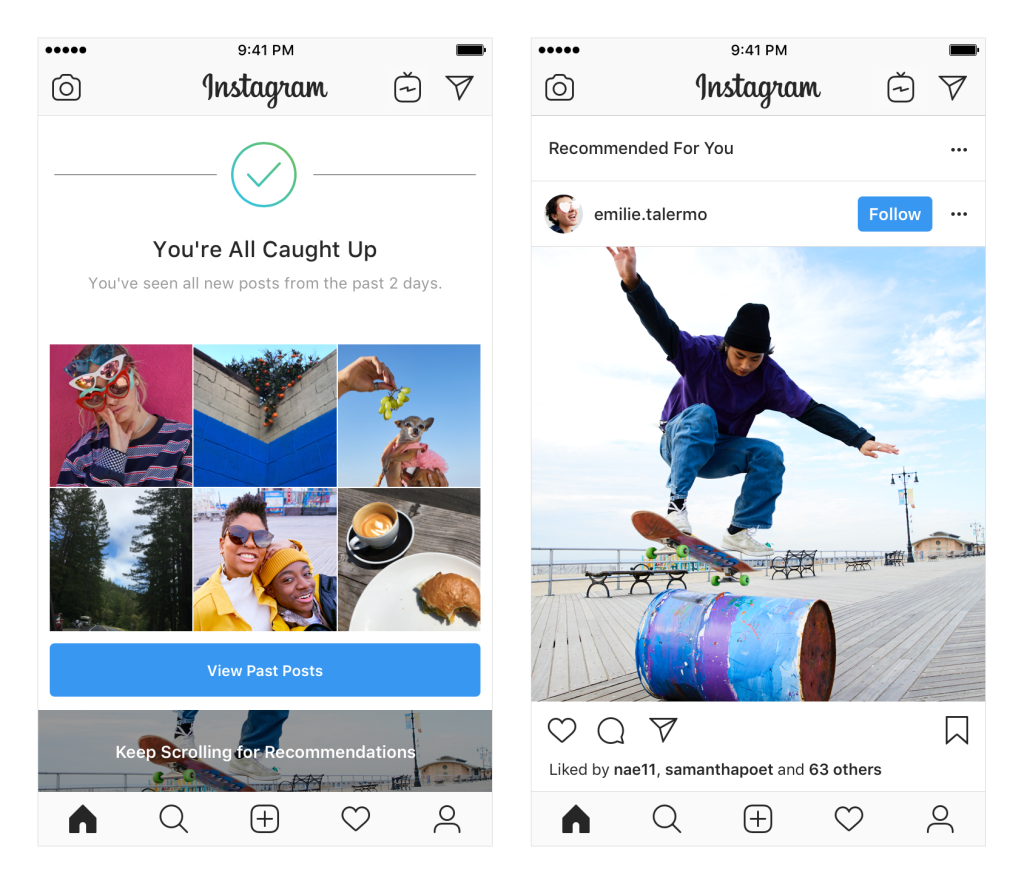 Some Instagram users may have noticed an update to their feeds that includes new recommended posts that weren't previously in their feeds.
"Our goal is to make Feed the best place to share and connect with the people and interests that matter most to you. Now with recommended posts, you can see even more of what's being shared by our community," a blog post from Instagram said about the new feature.
The new addition to the social media platform is similar to the recommended people or pages that are already integrated into the middle of user's feeds. But the Recommended pages now appear at the bottom of a feed.
Instagram announced the recommended posts feature in a blog post. It explained that the content that appears in the recommended posts spot will be based on the other photos and videos that users like on the platform.
The feature is only in the testing stages so not all users will see it or get to give Instagram feedback on it. The posts are made to appear at the end of newsfeeds and after users have seen the content posts by the people they actually follow, said the blog post. Users will then have a choice to make, either to see old posts or to look at the recommended posts.
Instagram's blog post said they'll revise the feature based on feedback from users who do get to see it in testing and then the company hopes to bring it to more users after that. The feature is expected to roll out to a more broad group of users in the coming weeks.
Some users who have the feature in their feeds were taking to Twitter to share their experiences with it. Some users were confused about why the "Recommended for you" section was appearing in the app.
In June, Instagram introduced the "You're All Caught Up" feature that appears when a user has viewed every post from the people they follow from the previous 48 hours. Posts that users have seen already and are more than 48 hours old appear below the caught up message.
The addition of both features is meant to make user feeds closer to chronological, something users have been asking Instagram to bring back since the algorithm changed from chronological.
​