Instagram Sensation and Model Shot Dead by Unidentified Gunmen in Iraq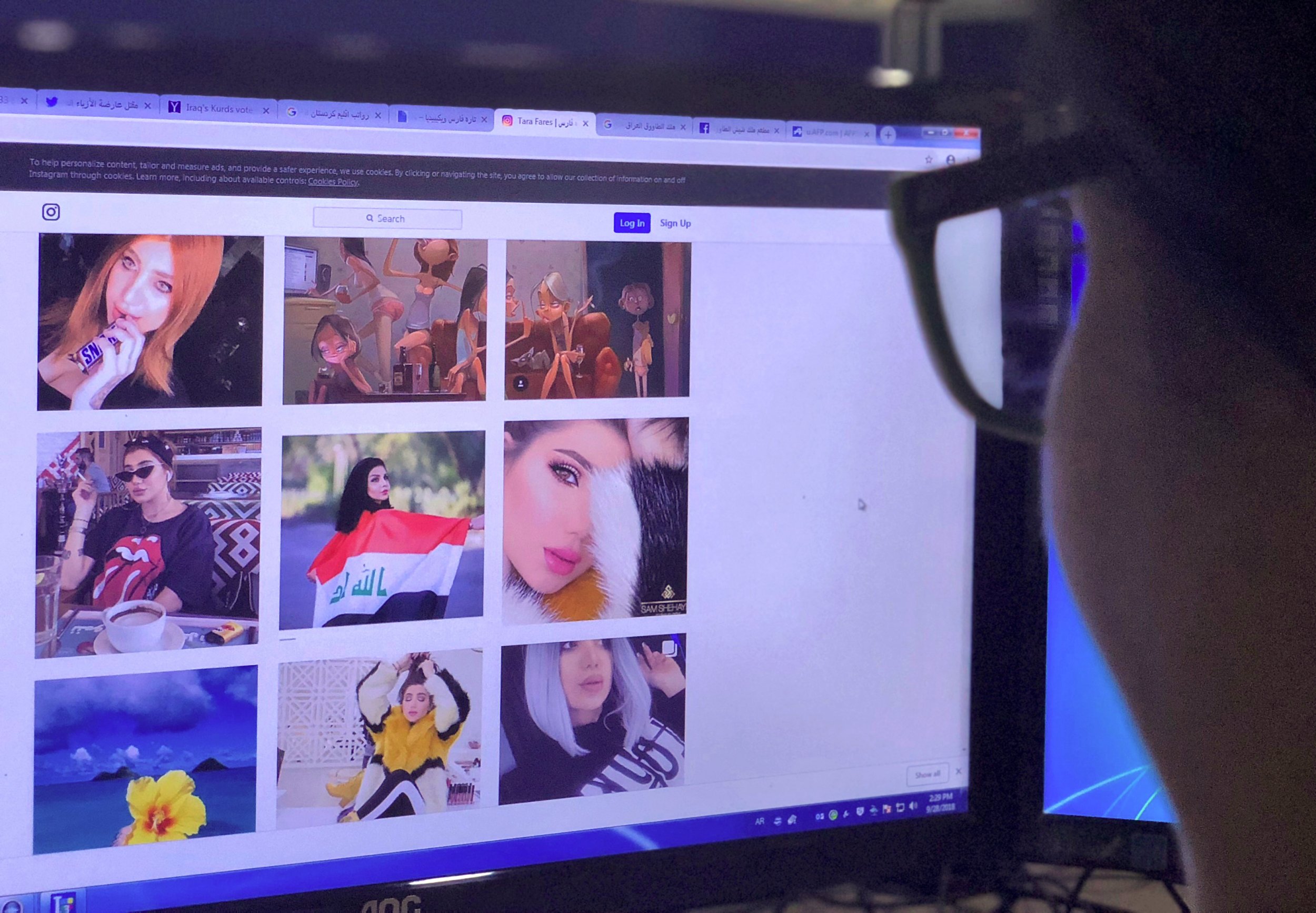 An Iraqi Instagram star has been shot dead by unidentified gunmen in the capital city, Baghdad.
Tara Fares, 22, lived in the Kurdish Iraqi city of Erbil, in the north of the country. During a visit to the capital on Thursday, the model was shot dead as she sat in her car in the city's Kam Sara neighborhood, the Kurdistan 24 television channel reported.
Fares was rushed to Baghdad's Sheikh Zaid hospital around 5:45 a.m. local time. Doctors there said she suffered three gunshot wounds and was pronounced dead soon after arrival.
Her death was confirmed by the Iraqi Ministry of the Interior, which also said it had opened an investigation into the killing. Fares is the third woman involved in the beauty industry to have been slain in recent months.
Rafeef al-Yaseri, the owner of the Barbie beauty center and beauty expert Rasha al-Hassan were both found dead in mysterious circumstances in their homes in August, The Independent reported.
And on Wednesday, human rights activist Suad al-Ali was shot dead in the southern city of Basra. She was the head of the al-Weed al-Alaiami For Human Rights organization, which had been supporting recent anti-government protests in the southern city.
Fares, a former beauty queen, had become an Instagram sensation amassing 2.6 million followers and growing an enormous fanbase. Her fame allowed her to launch her own personal fashion and beauty brand.
Her YouTube page, where Fares would post fashion tips, makeup tutorials and video blogs, has almost 100,000 subscribers. Her last upload around one month ago received 120,000 views.
Fans took to social media to mourn her death, suggesting she had been targeted due to her non-traditional image and lifestyle. Fares regularly offered commentary on daily life in Iraq, where conservative religion and traditional gender roles still hold sway.
"Tara's death screams discrimination, lack of freedom and rights," one fan said. "Sympathy is not enough."
The final post on her Instagram profile featured a black and white image of Fares, accompanied by a message mourning her death.
Though the Iraqi government has been able to drive out most ISIS fighters from the north of the country, a significant number of armed groups and militias remain active. Fifteen years of instability has allowed the proliferation of weapons and formation of criminal gangs as well as extremist terrorist organizations.