An annual end-of-year tradition is taking center stage on Instagram again: Top Nine posts.
Instagram users and celebrities alike have already started to share personal collages of their most-liked photos from 2019. Emmy Rossum, the former star of Shameless, was one of the first celebrities to share her top nine posts Sunday, which included some snaps of her iconic Golden Globes dress and even a Shape magazine cover.
It's not difficult to find users who have collected their top memories into one post, although it is a bit of a hassle for a user to make their own because the Top Nine feature isn't actually offered through Instagram. Those users who have shared their collages used a third-party app to curate the photos from their feed with the most likes.
The concept is simple: Users can enter their Instagram user name and see which nine photos from the last year were favorited the most by their followers. The app rounds up the top-performing posts, starting with the photo with the most likes. The grid-formatted summary is then available for every individual user to share on their public or private Instagram account.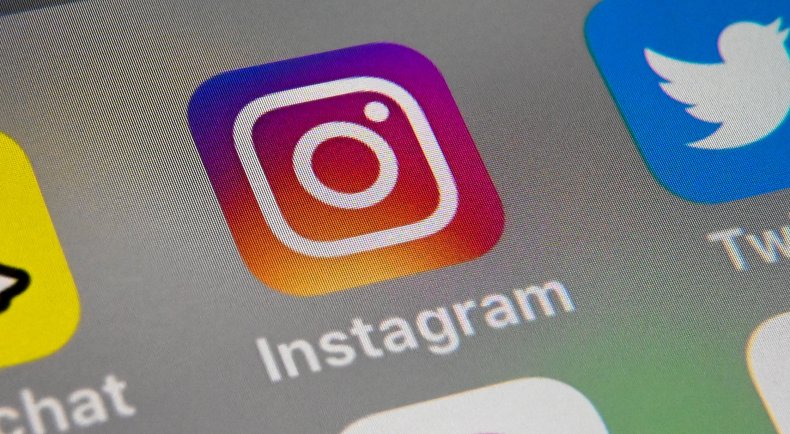 Social Media Expert Pam Moore of The Marketing Nutz, explained why the end of year roundups are so appealing to users. "People love to be reminded of the special moments in life," she explained. "Features such as the Instagram top nine make it easy for even the novice user to know what their top nine posts were of the year. It doesn't require any special social measurement tools or deep knowledge of Instagram."
Moore also said the top nine opportunities gives regular users the ability to try their hand at curated content creation. "Content curation is a perfect way for brands, influencers and every day people to share their best experiences, knowledge or other with their audience," she said. "Instagram's Top 9 is in simple terms a 'done for you' content curation of your top 9 posts. Instagram is savvy in making it easy for users and knowing that people will share their top 9, using Instagram."
The most popular website and app of 2019 with this feature is Top Nine. It claims more than 6 million Instagram users have created their collection using the website or app in 2019 alone. Top Nine was the first to launch the annual roundup, though a handful of similar sites have appeared since Top Nine launched in 2016.
This third-party app requires users to provide their Instagram handle and their email address and promises to deliver your top photos—based on likes, comments and other factors.
Kevin Natanzon, founder of BetaLabs, the app studio that created Top Nine, told Newsweek the appeal for the Top Nine photos lies in nostalgia and advertising.
"The main factor why Top Nine is so viral is because every Top Nine image or video shared by every one of the millions of users, influencers and celebrities, is effectively an ad for Top Nine," he said. "Also, people love that feeling of nostalgia when finding out their Top Nine Instagram moments of the year."
The service is fast, but while many users may receive their Top Nine in seconds, others may face a short wait time during periods of high demand. It's for this reason Top Nine asks users to provide their email address. If there is a wait, the results will appear in the users' email.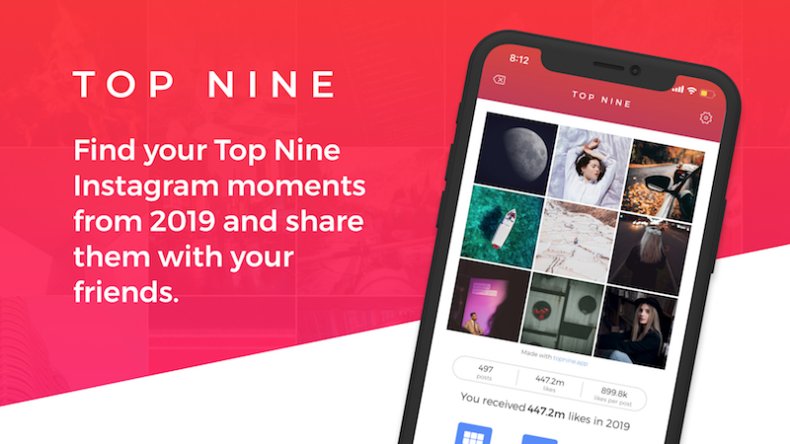 Private accounts cannot find their Top Nine via a browser but can download Top Nine's mobile app to access the feature. There, they'll be required to log into their Instagram account.
Top Nine is also adding a video feature this year, which will launch on the browser version Tuesday. It became available on the app Monday.
Another similar service is Best Nine, which offers an editing feature that allows a user to either show or hide their annual amount of likes on their round-up post. The small tweak also shows how many followers an account has. Only two options are included: to either show or remove the analytic data from the photoset.
There's also an easy way to make the Top Nine photos gleaned from your account a part of your daily routine. Fabristic allows users to create a t-shirt with their Instagram top photos on it. The site also offers Instagram-curated gifts year-round such as pillows, towels and backpacks featuring those personal photos.
Fabristic does require users to connect their Instagram. According to the website, users can also curate their best nine of both 2018 and 2017. T-shirts start at $26.
Users can browse Top 9 collections on Instagram using the hashtags #TopNine and #TopNine2019.
This article has been updated to include comment from Pam Moore.