Instagram Update: How to Shop on Instagram, Create Shopping Lists and Save Items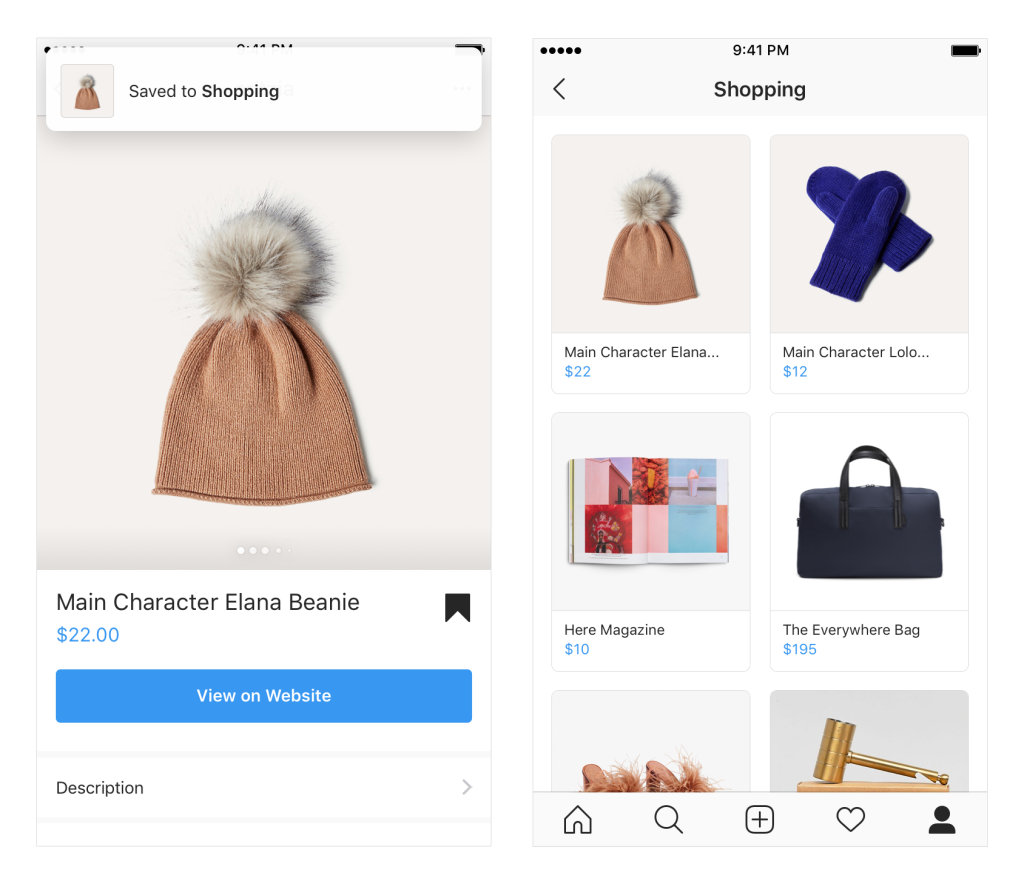 Instagram is making it easier for users to make their wishlists this holiday season, and to buy those items either for their friends or to treat themselves.
Instagram announced Thursday that it was expanding the shopping capabilities in the app beyond the shopping stickers in Stories and the shopping channel. With the latest update, users on Instagram will be able to save an item they see while shopping in the app on business profiles, in posts and even videos.
To use the new features users first need to download the latest version of the Instagram app. Users should check the App Store or Google Play for updates and then download the latest version.
Shopping will be available on business profiles as well as in feed videos with the newest update. This means when a user goes to a business page they'll be able to see all of the shopping posts easily in one spot on that business profile. With the update, there will be a new "shop" button on the page that users can click to see all of the items along with their price, name and the post they were shown in originally.
Users can also find the items in videos as well. So when a brand posts a shopping video post, users can tap the shopping icon to see the items available in that video.
Once users actually find the items in the posts that they want they will be able to save the items they find while shopping on Instagram so that they can go back and easily find them again when they want to take a second look.
When a user finds an item they want to save they should select the little product tag that shows up on it and then hit the little save icon, then the item will be added to their shopping collection. The save icon looks like a bookmark.
This item will then appear in the same place where other saved posts appear. Users should go to their own profile and then select the three horizontal lines in the top right corner. From there they'll see the option to select "Saved" items there will be an "all" list and a "collections" list there. From there, users will be able to make their purchases when they're ready.