Instagramming Typhoon Haiyan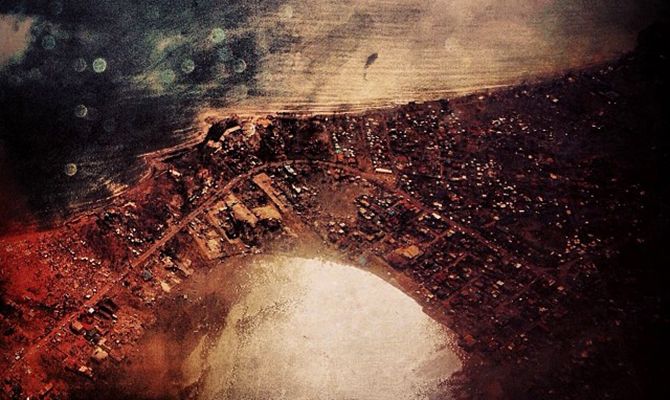 Typhoon Haiyan devastated the city of Tacloban in the Philippines after it struck on November 8. When I arrived there at the end of the month, the scene remained overwhelming: Houses were piles of scrap, trees had been ripped from the ground, and cars lay mangled. People were still pulling bodies from the debris – the death toll stands at more than 5,700 – weeks after the storm hit.
That was actually my second trip to Tacloban after the storm, which is called Typhoon Yolanda in the Philippines. In the days following Yolanda's landfall, I had spent a couple of weeks there on assignment as a photojournalist, and after a short break at home in Beijing, I felt the need to return. I wanted to continue documenting what happened, because although global headlines had shifted to other world events, the situation on the ground there remained dire.
I used Instagram to document what I saw. Shooting with a smartphone has obvious constraints – it doesn't work well in low light – but it allows you to take pictures more discreetly. Many cell towers were damaged or destroyed, but even in the early days after the storm I was able to find areas with limited coverage to upload images.
I was amazed at how warm the people of Tacloban were to outsiders. They extended their hospitality and shared what little food and water they had. I felt humbled and was struck by how people struggled for shreds of normalcy. To watch residents pluck family photos from the rubble, line up quietly for aid, help a neighbor in need, or start a game of pickup basketball revealed a lot about the human capacity for resilience.