Instagram's IGTV App Pushed Sexually Suggestive Videos of Children to Users
Instagram's IGTV app has recommended "sexually suggestive" videos of children and uploads containing genital mutilation to users, Business Insider revealed on Friday.
For three weeks, the publication used a variety of accounts, including a fresh profile posing as a 13-year-old, to investigate the app. It found that IGTV's algorithm—the code that recommends the videos to users—was pushing footage of young girls and "an explicit video of a mutilated penis."
One recommended video featured an underage girl exposing her belly and pouting. Another suggestive upload, titled Hot Girl Follow Me, contained a young girl in a bathroom that cut off just as she was about to remove her clothing. Negative comments underneath proved they were pushed to other users. After being reported, come clips remained online for five days.
The content featuring children had racked up more than 1 million views by the time Instagram acted, Business Insider said. While uploads were deleted, the accounts that posted them remained active.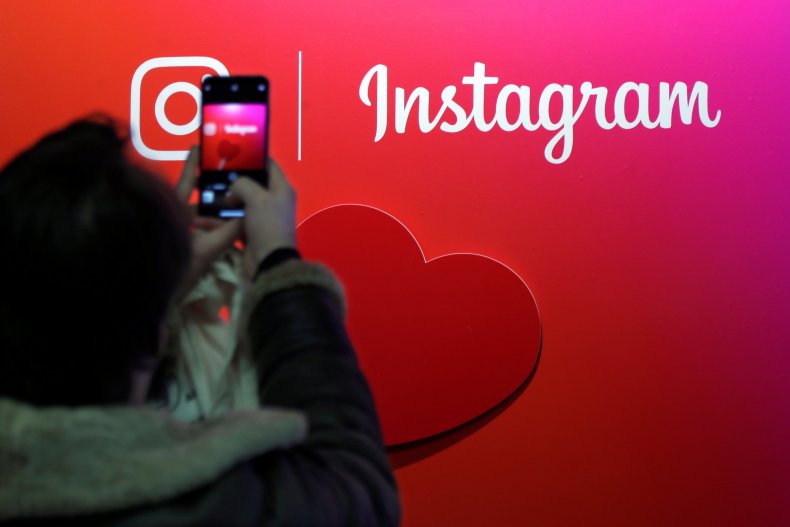 IGTV launched in June as a new app "for watching long-form, vertical video." As with rival service YouTube, users can discover content based on interests. But also like its competitor, the reliance on vague algorithms can lead to disturbing, policy-breaking, video slipping through the cracks.
The investigation was focused on two channel tabs: For You and Popular.
Business Insider also found its test profiles were recommended a video showing men duping a sex worker into thinking she was at risk of being arrested and a crying baby lying on a floor.
A British children's charity, the National Society for the Prevention of Cruelty to Children (NSPCC), reported two of the videos to the police after they were highlighted by the publication.
An NSPCC spokesperson told Newsweek on Friday via email that videos were referred over concerns that the content was illegal. "This is yet another example of Instagram falling short by failing to remove content that breaches its own guidelines," a statement noted.
Instagram Responds
An Instagram spokesperson said, "We care deeply about keeping all of Instagram—including IGTV—a safe place for young people to get closer to the people and interests they care about. We have community guidelines in place to protect everyone using Instagram and have zero tolerance for anyone sharing explicit images or images of child abuse. We have removed the videos reported to us and apologize to anyone who may have seen them."
The spokesperson added, "We take measures to proactively monitor potential violations of our [guidelines], and just like on the rest of Instagram, we encourage our community to report content that concerns them."
After release of the IGTV application, campaigners warned that it lacked parental controls.
"All of the content issues that exist in Instagram have been transported to IGTV," said an analysis of the app from an internet safety group called Protect Young Eyes. "Most attentive parents know that Instagram is full of pornography. It only took a day for Instagram TV to start showing signs of inappropriate video content.
"Unfortunately, instead of creating a video platform with controls so that parents can guide their kids into using it well, Instagram has simply created a video-free-for-all that is on its way to becoming a content nightmare," the group's analysis continued. "We're truly saddened by this."
Growing Pains
YouTube has suffered similar algorithm problems in recent months, which have forced officials to bulk up its human moderation teams. A blog post from February confirmed that the company would soon be employing 10,000 people working solely to address policy-breaking content.
"The nature of an open platform means we never know what trends or moments are going to arise next," it said. "The same creativity and unpredictability that makes YouTube so rewarding can also lead to…events where we need to take a clear, informed, and principled stance."
IGTV is still a new platform, but it appears to be going through the same growing pains.
Instagram's IGTV App Pushed Sexually Suggestive Videos of Children to Users | Tech & Science