Instagram's Next Chapter Is Part of a Snapchat Story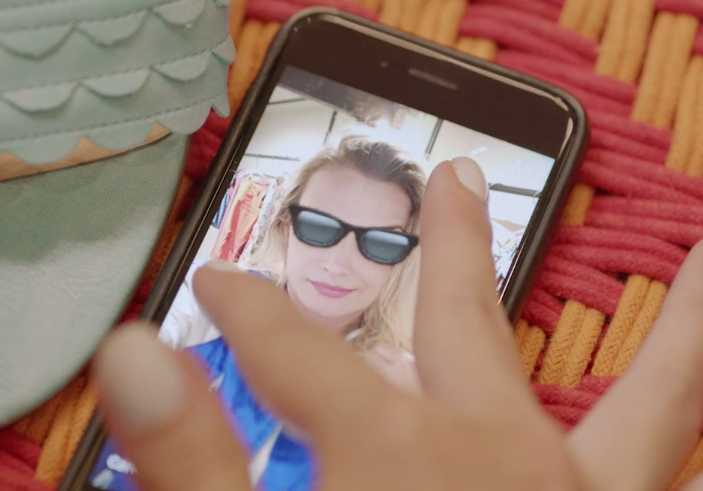 With the launch of Instagram Stories on Tuesday, Instagram created a new section exclusively for the private sharing of temporary, full-screen photo messages, an odd choice for a service known for encouraging the pursuit of the public, personal, permanent #brand. Instagram is not Snapchat, and as rude as it might be for me to suggest so, it's a smart move to copy Snapchat, anyway.
It was only a matter of time before Instagram's iconically bricklike photo format crumbled away. For better and for worse, social media networks have a long history of competing for users by marrying the smartest ideas of their competitors, though they rarely admit it (in this specific case, Instagram's CEO Kevin Systrom proudly admitted to copying Snapchat). For example, Twitter had already spent a few months in 2006 making a splash by letting people send quirky 140-character updates via text message before Facebook got around to launching short post sharing (how are you doing, anyway?) later that year. And by the time Twitter launched Vine in 2013, Facebook was years into building its Facebook video universe (the company was, at the time, about three years behind Google's YouTube).
Whether copying the enemy helps or hurts social media companies is difficult to say, but in general, Instagram, Facebook, Twitter, Snapchat, Vine, and Tumblr continue to grow, albeit at different paces. As Vanity Fair noted in June, defining how Snapchat's reported 100 million active daily users fare against Instagram's 500 million monthly users is a tedious game of comparing opaque metrics. How many seconds make up a "view"? If a third-party app logs in on my behalf, why am I considered an active user? How do you measure hate-likes, the passive-aggressive scourge of social media?
Nevertheless, given Snapchat's explosive growth rate, especially among young adults, Instagram needed to address the fact that young people do enjoy sharing temporary, at often lower quality, types of media—and not just professional photos set in idyllic environments. The rise of finstagrams, a "fake" and "Instagram" post that allow users to share in more private ways, are proof enough that Instagram needed to evolve with user needs. Instagram Stories, by the look of it, will appeal to those who would rather literally draw silly faces on top of their own photos rather than draw best practices from a photography class.
Change isn't easy. While it may estrange many to see a beloved embrace something new, companies, like people, do move on. This conscious uncoupling between what Instagram was and what it may become, however uncomfortable, provides serious opportunities for others to cash in. Thousands of companies are dependent on Instagram to help them grab the attention of mobile users on its platform, which means Instagram isn't just launching tool for users' preferences—it's also providing a new way for advertisers and brands to stay relevant. As long as users aren't paying for Instagram, it's difficult to make the case for it to stay the same forever.
With all the small things, as Blink 182 once wisely explained, it is true care that truth brings. Say it ain't so, but I will not leave Instagram despite its recent changes. The users will decide if Snapchat or Instagram does a better job of what they now both offer. I've finally admitted to myself that, Instagram, I hardly knew ye. And I'm OK with that. *Draws smiley face in the air; imagines sending it to three friends*