Teachers around the U.S. are struggling with how to cover controversial topics like racism and sexism following many states' increased restrictions on what they are allowed to teach, the Associated Press reported.
From an Oklahoma school removing a Frederick Douglass autobiography from reading lists to a Texas school advising teachers to provide "opposing" viewpoints to the Holocaust, many educators are reluctant to approach these topics for fear of retaliation.
AP reported that at least a dozen states have passed measures this year limiting how teachers can address racism, sexism and other topics in their classrooms, with strong penalties for those who do not comply.
Matt Hawn, a high school social studies teacher in Tennessee, experienced the penalties first-hand when he was fired from Sullivan Central High School for using materials with offensive language and not providing a "conservative viewpoint" during a discussion on white privilege in his contemporary issues class. The class has since been removed from the school's curriculum.
Hawn told AP that other teachers in his school are now more concerned about how they teach controversial topics following his departure.
"It's certainly giving them caution, like, 'What's going to happen if I teach this?'—because the penalty is so steep," Hawn said.
Some sections of the Tennessee law are more clear, like banning teaching that one race or sex is inherently superior. However, teachers are concerned that other areas are more murky, such as the section barring teaching subjects that promote division or could cause children distress over their race or sex.
For more reporting from The Associated Press, see below.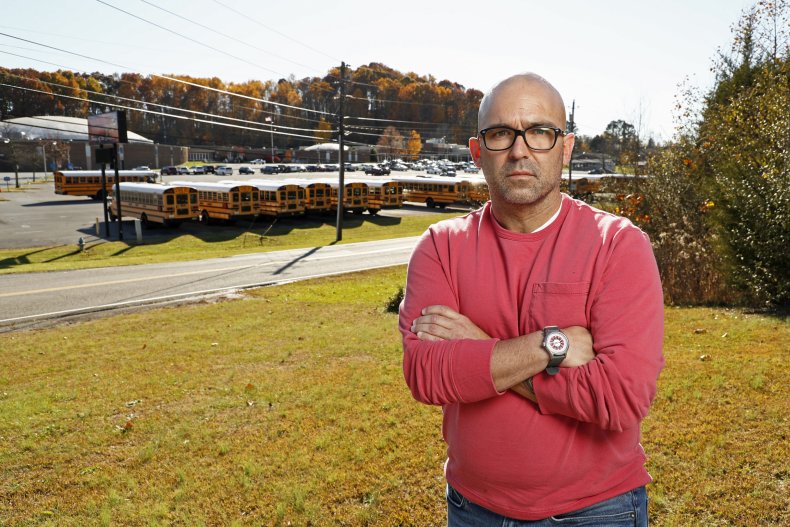 Those vague prohibitions have left teachers worried that any instruction on difficult topics like slavery or contemporary racism could be construed by parents as violating the law, said Alice O'Brien, general counsel for the National Education Association.
"These measures are problematic because it is unclear what they mean and very much in the eye of the beholder," O'Brien said. "I think it is worth understanding that every state already has pretty comprehensive rules in place for K-12 about what teachers have to teach. And they're required to teach the whole history of the United States...not just the parts that we can feel celebratory about."
Some have cited the new laws in pushing to eliminate instructional material.
In Oklahoma, teachers in the Edmond Public Schools said books by authors of color were struck from a list of anchor texts, around which English teachers build their curriculum. A lawsuit filed by teachers, students and parents said the district also removed commonly taught texts by Black authors from the curriculum, including the autobiography of Douglass.
A spokesperson for the school system, Susan Parks-Schlepp, said some reading assignments were made optional as part of an annual review to ensure they align with state guidelines.
The racial divide in support for these measures was obvious at an Alabama School Board meeting in August where the two Black members voted against a resolution denouncing "instruction intended to indoctrinate students" in ideologies promoting a particular race or sex, while the seven white members voted in favor.
Speaking against the measure, school board member Tonya Chestnut said all children deserve to be in an environment where they feel safe and can appreciate their heritage, but the resolution could "put teachers in a position where they feel uncomfortable, even fearful, to teach the truth."
James Copland, director of legal policy at the conservative Manhattan Institute, said that chilling effects are real, but that appropriately tailored new laws are needed to show schools what is and isn't appropriate.
He pointed to some episodes including a Cupertino, California, teacher who directed elementary school students to "deconstruct" their racial identities and a Philadelphia elementary school that had students appear on an auditorium stage with signs that read "Jail Trump" and "Black Power Matters."
"We don't want to chill genuine discussion and clear-minded study of history," Copland said. But he said students should not be forced to subscribe to a set of beliefs around racism and sexism.
Derek W. Black, a professor of law at the University of South Carolina and the author of "Schoolhouse Burning: Public Education and the Assault on American Democracy," said these measures are unnecessary. Federal civil rights law already makes it illegal to discriminate in the classroom, he said.
He does not doubt that some teachers do a poor job of teaching about racism and sexism or that some parents have legitimate grievances, but said they should "get in line with the 1,001 other legitimate grievances."
"Why is this the No. 1? Politics. That's right. Politics."