Insulin Gets Step Closer to $35 Cap as House Passes Measures
The monthly cost of a life-saving drug for diabetics will be capped at $35 under a bill passed by the U.S. House that's part of an effort by Democrats to control the rising price of prescription drugs.
The House on a 232-193 vote Thursday passed the Affordable Insulin Now Act, limiting the out-of-pocket costs insured patients will pay for the medicine. The legislation signals Democrats are trying to make good on a central campaign promise after a large social spending bill tanked. But the legislation still faces uncertain prospects in the evenly divided Senate.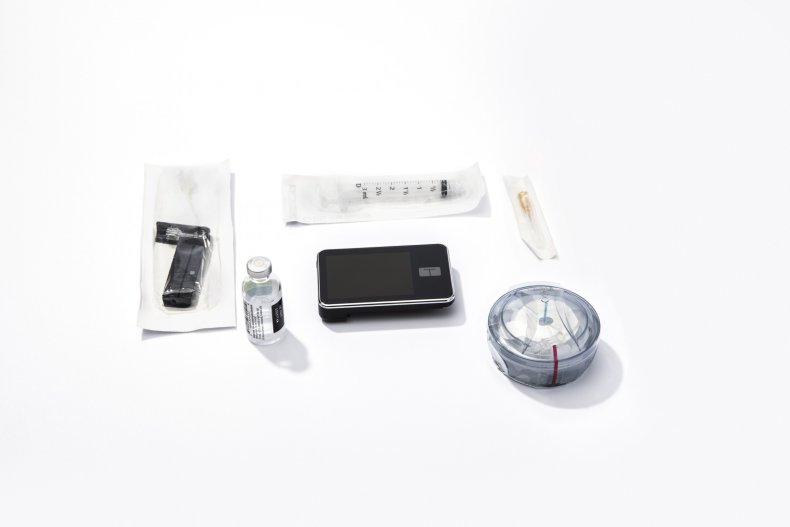 The legislation was introduced in response to the skyrocketing cost of insulin, which helps diabetics control their blood-sugar levels. Monthly costs for insulin range from $334 to $1,000, according to a 2020 Kaiser Family Foundation report. A government survey in 2020 found the average price of insulin in the U.S. is 10 times that of 32 other countries.
"Far too many diabetics are being forced to ration their doses and some are skipping them altogether because they can't afford the medicine they need," Massachusetts Democratic Representative Lori Trahan said during a floor speech Thursday.
Democrats, who control both houses of Congress, had hoped to pass the insulin price cap in their Build Back Better initiative, an expansive bill that included funding for long-standing environmental and social priorities. With Build Back Better effectively sunk after the defection of a key party moderate, Democrats are now seeking the pass provisions of before the 2022 midterm elections.
The idea of controlling the price of insulin has bipartisan appeal. Former President Donald Trump in 2020 enacted a voluntary Medicare program meant to bring down the drug's price. President Joe Biden called out the price of insulin in his State of the Union address earlier this year.
Democrats face particular pressure to address the rising cost of living after the U.S. has seen record inflation.
The Affordable Insulin Now Act passed with 12 Republican votes. However, most of the chamber's GOP members opposed the legislation.
"This bill is just a partisan exercise that will only reshuffle the decks for how patients pay for insulin," Minnesota Republican Representative Michelle Fischbach said Thursday during a House floor debate. "It is not a serious attempt to address rising prices."
She instead called on Congress to reduce drug prices using market-based reforms that would bring transparency to the cost of medications.
Senate Majority Leader Chuck Schumer said last week on Twitter that the Senate would vote on a bill to address the price of insulin, which he called a "crisis." Senators Jeanne Shaheen and Susan Collins have said they have a bipartisan bill designed to lower the cost of insulin, which Schumer has signaled has a chance of passing.
However, it's unclear what prospects the legislation has in the evenly divide Senate where 60 votes are needed to advance most bills.
Iowa Republican Senator Chuck Grassley took to Twitter Thursday to say he had his own ideas about prescription drug prices. He called attention to a prescription drug pricing bill he's been working on with Oregon Democrat Ron Wyden.
Newsweek has reached out to Senator Raphael Warnock, the bill's Senate sponsor, for comment.