Insurance Expert: 7 Medicare Concepts Explained
There are certainly points that people on all sides have, but unfortunately, they're often painting the pictures they want to paint to benefit their business, party or agenda.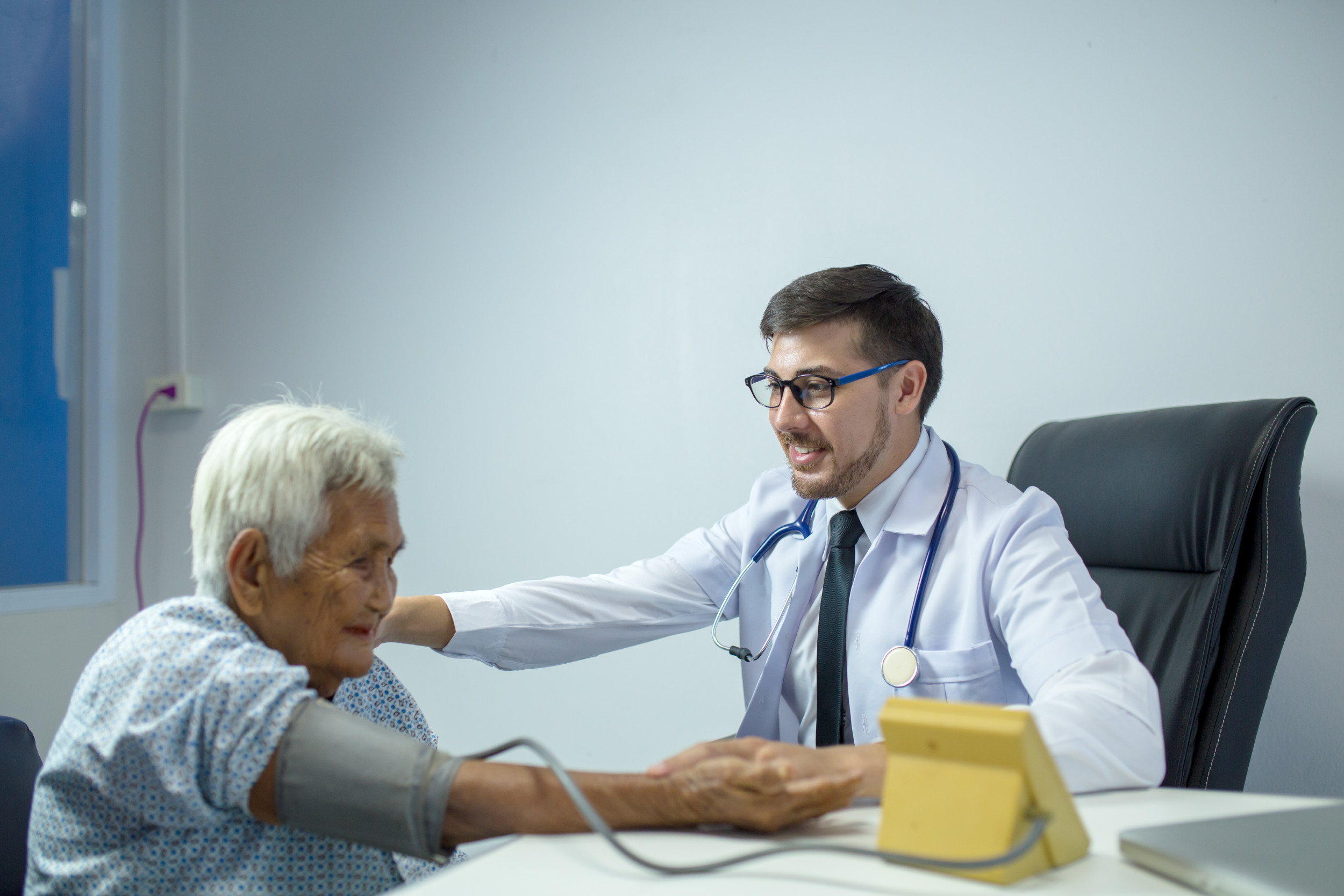 This has been by far the worst year of fear-mongering from political leaders and journalists when it comes to Medicare. From scare tactics related to headlines seeming to influence the most gullible Americans' votes to half-truths with selective data causing Medicare beneficiaries to make decisions that could cost them dearly, I have never witnessed such a barrage of intentional keyword stuffing and media sway directed solely at the Medicare market. I will explain the good, the bad and the ugly here as well as the true and the false as I see it, based on my experience in the industry.
Traditional Medicare Versus Advantage
Medicare Parts A and B make up Traditional Medicare. This is the default entitlement of those who attain Medicare eligibility through age or disability. Traditional Medicare is often paired with Part D (Prescription only) plans, group plans and/or Medigap plans. A Medicare beneficiary can also elect to take a Part C or Medicare Advantage as their primary instead of Traditional Medicare. This does not cause them to lose Traditional Medicare; simply, it allows them to take advantage of certain plan offerings that may or may not be what they prefer. They can go back to Traditional Medicare, but their ability at some point to add a Medigap plan may be limited.
Out-of-Pocket Expenses
Traditional Medicare without Medicaid eligibility or a Medigap plan paired with it is dangerous. Traditional Medicare has an uncapped hospitalization, skilled nursing care and 20% Part B Coinsurance associated with it. If nothing is capping the out-of-pocket here, it is feasible to see someone amass bills in the catastrophic range. As recently as 2019, research shows medical debt is the leading cause of bankruptcy and can also severely impact someone's legacy.
Prior Authorization
Many billing staff personnel and nurses at certain clinics or skilled nursing facilities give inadequate advice. They use concepts like prior authorization to scare Medicare beneficiaries off of a Medicare Advantage plan when they may not qualify for a Medigap plan to cover the out-of-pocket potential associated with Medicare only. They often have no education on the patient's risk in their Medicare decisions. Medicare Advantage plans cover all these services and do often have prior authorization requirements that follow traditional Medicare guidelines.
Historically, traditional Medicare has been very lenient on their own prior authorization requirements, most likely because their revenue is coming from taxpayers. So, when a Medicare Advantage carrier asks for adequate proof that a service is necessary via tests and proper patient escalation, the service personnel get irritated and commonly say things like, "The doctor says he needs it." This is not helpful because it ignores the fact that doctors can be wrong, overlook something, make a mistake or, even in some cases, commit fraud.
Spending Cuts
It is extremely likely that Medicare and Social Security are in fact part of a long-term conversation on how to "cut spending," but the idea that any rational politician is advocating for chopping Medicare and Social Security out for existing beneficiaries or near-term future beneficiaries is completely inaccurate. Those who perpetuate this idea likely know this, but it helps sway people to vote a certain way. Medicare and Social Security solvency are in trouble, and Medicare Advantage is ultimately a way in which the Federal Government could more effectively control their spending. As the program has grown in popularity (Reaching almost 50% of Medicare beneficiaries), it has become easier to decide how much funding to give these plans in order to make sure that we're staying under our average Medicare beneficiary spend.
Funding Rates
Obviously, it isn't all sunshine and rainbows. Medicare Advantage funding rates being tied to medical diagnoses of the members is something I think needs to change. We should come up with the overall average cost per Traditional Medicare beneficiary and pay a carrier slightly less than that per beneficiary they serve.
Medigap Plans
Medicare Supplement or Medigap plans are not the perfect alternative to Medicare Advantage plans. Forget the people who cannot afford them from the get-go for a minute and focus on the ones who can. Are most of them prepared for the ridiculous increases they could face? In my time studying the market, I have seen many people start at sub-$100 premiums and ultimately reach $400+ a month premium on a very fixed income. Also, Medigap plans for disability Medicare beneficiaries can be ridiculously high or in many cases unavailable altogether. Medicare Advantage pricing being lower, price-secure ancillary policies like Heartland National's Hospital Indemnity plan paired with it and the often-impressive additional benefits available can make it a very appealing option. When compared to Affordable Care Act plans for the average consumer, these plans look very impressive. It is only when compared to Traditional Medicare with a Medicare Supplement plan that they draw such criticism as an inferior plan option.
Marketing Tactics
Many insurance agents online are piggy backing on the hysteria around the Medicare Advantage concept to get people to shop Medigap rates with them. YouTube is plagued with these one-sided and pandering videos.
Medicare Advantage marketing is awful in my experience. It preys on the least lucid portion of our population. Though I am an advocate for all of the amazing options carriers provide currently in Medicare Advantage, Medigap, Part D and ancillary markets, I am very much opposed to three types of marketing these plans: Celebrity endorsement television commercials, overseas call centers and robocalls targeting anyone they want, and direct mail pieces that look and feel like an official government document.
There are certainly points that people on all sides have, but unfortunately, they're often painting the pictures they want to paint to benefit their business, party or agenda. The truth is Medicare beneficiaries are diverse and deserve well-trained agents who can help with an array of plan options. I believe the independent broker and agent force has the potential to be that for the American consumer, but we must punish the most egregious actors. Also, I think the medical community needs to be told to stay out of plan choice and advocate directly to the plans rather than through individual beneficiary influence.