Under Trump, More U.S. Adults Are Living Without Insurance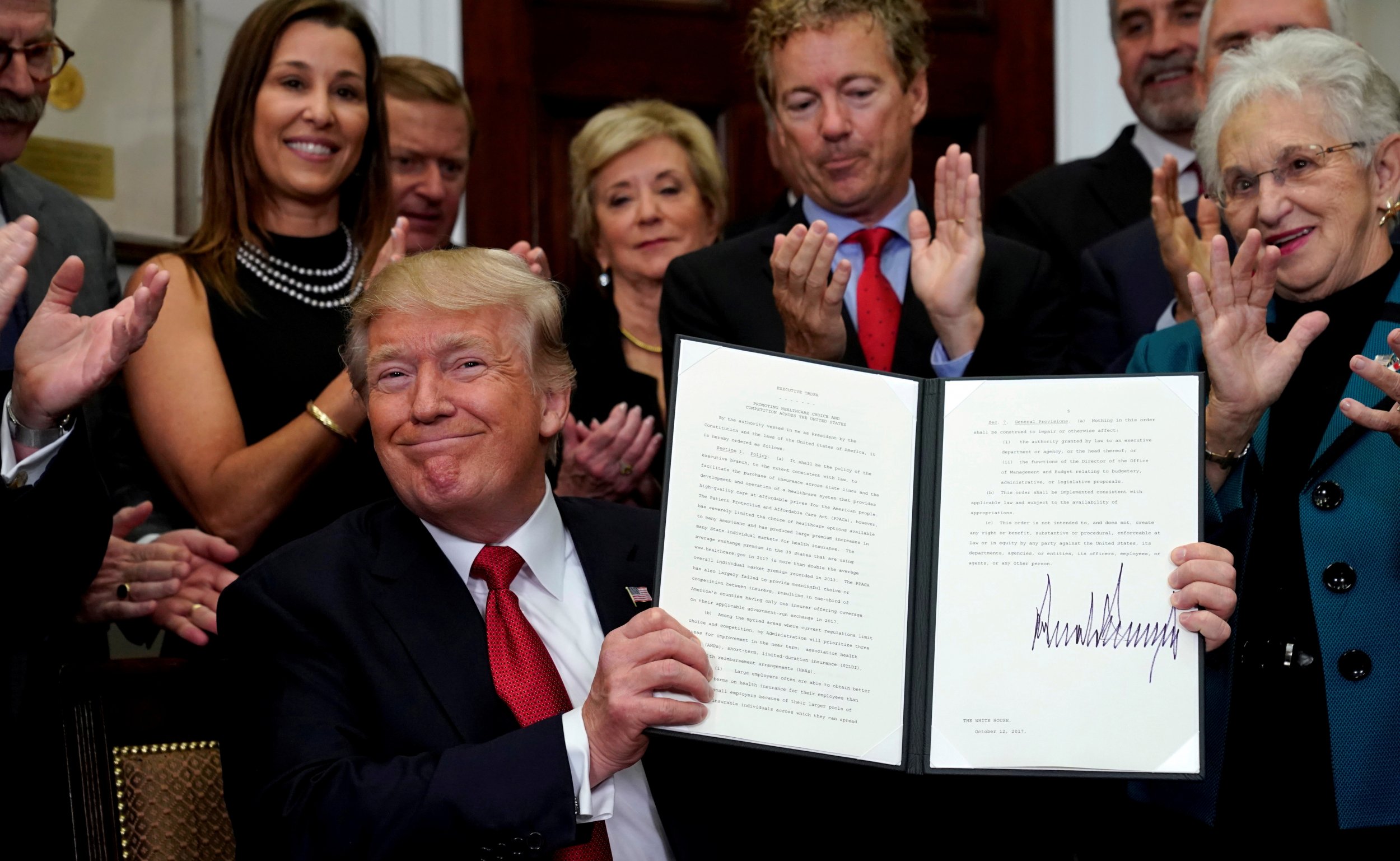 Amid political debates surrounding health care, the number of U.S. adults who report not having health insurance is the highest it's been since the last quarter of 2014, and it's likely to keep rising.
This year, nearly 3.5 million adults in the U.S. are uninsured. What is perhaps most significant about this is that the U.S. economy is currently growing and unemployment rates are low—both conditions that seem a stark contrast to the high uninsured rate.
The Gallup poll behind this finding selected 500 people at random and asked them daily if they were insured. During the third quarter of 2017, July 1 to September 30, the adult uninsured rate was 12.3 percent. That was 0.6 percent higher than the rate from the second quarter of 2017, and 1.4 percent higher than the rate at the end of 2016.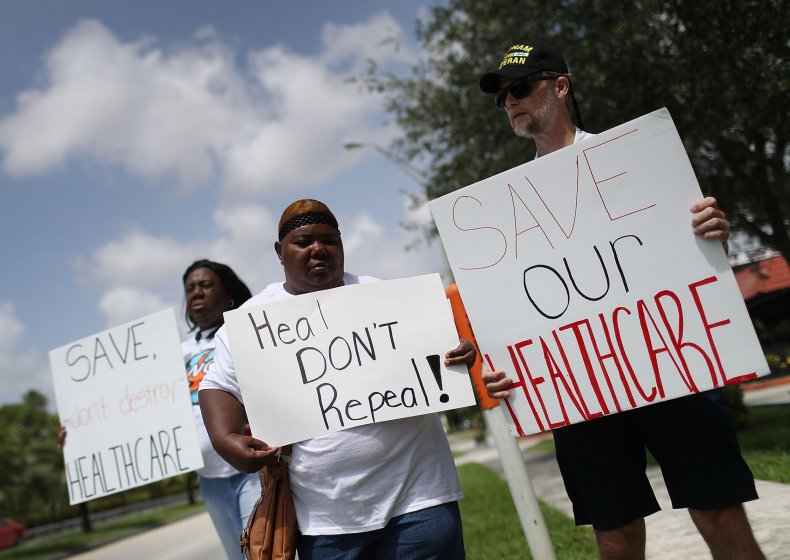 "The uninsured rate has increased at least one point among all key demographic subgroups since late 2016, except for those aged 65 and older," Gallup wrote in a report.
Since it was introduced by former President Barack Obama, the Affordable Care Act has been providing working-class citizens with reduced copays and deductibles. President Trump, however, stopped reimbursing insurers for those provisions, CBS reports. The Trump administration shortened the time period for open enrollment and decreased the amount of money put into advertising 2018 ACA sign-ups. Trump also made large cuts to federal grants to organizations that help U.S. citizens maneuver the process of getting insured.
Under the ACA, around 20 million people were provided health insurance, CBS states. As a result, the rate of uninsured Americans was at an unprecedented low. Things are now going in the opposite direction, and it seems this trend isn't likely to stop anytime soon.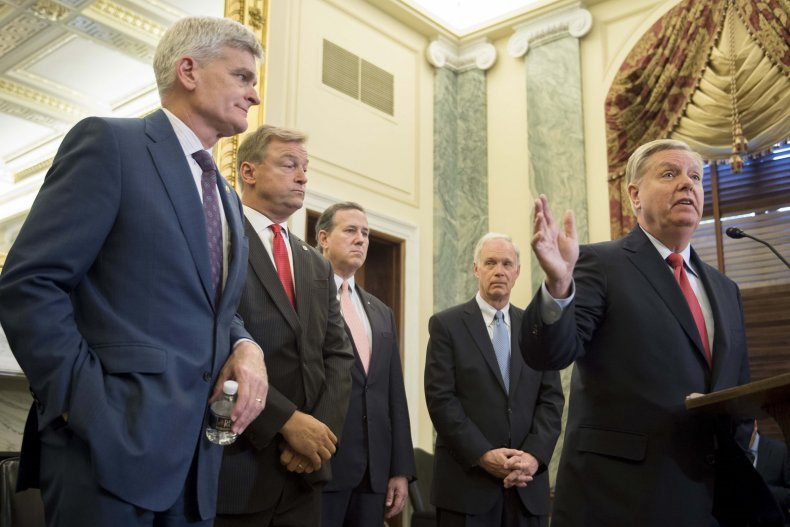 Despite its aid to millions of U.S. citizens, the Affordable Care Act has been highly contested by the Republican party. Senate Republicans Bill Cassidy and Lindsey Graham drafted an alternative to Obamacare called the Graham-Cassidy Obamacare repeal bill, which ultimately failed last month, according to Politico. On October 12, the president signed an executive order promising affordable health care for "millions" of people in his first official step to get rid of Obamacare, CNN reports.
"By far, the largest decline in the type of health insurance Americans have obtained since the end of 2016 has been among those who purchase their own plans, likely on ACA exchanges," the Gallup report stated.
With the new executive order signed by Trump, there isn't much hope for the future.
"Without Congress and President Donald Trump taking steps to stabilize the insurance markets, the number of uninsured Americans likely will continue to rise," Gallup reported.