Intelligence Expert: Assessing China's Position in the Pacific
Does China live up to statements claiming authoritarianism and global reach?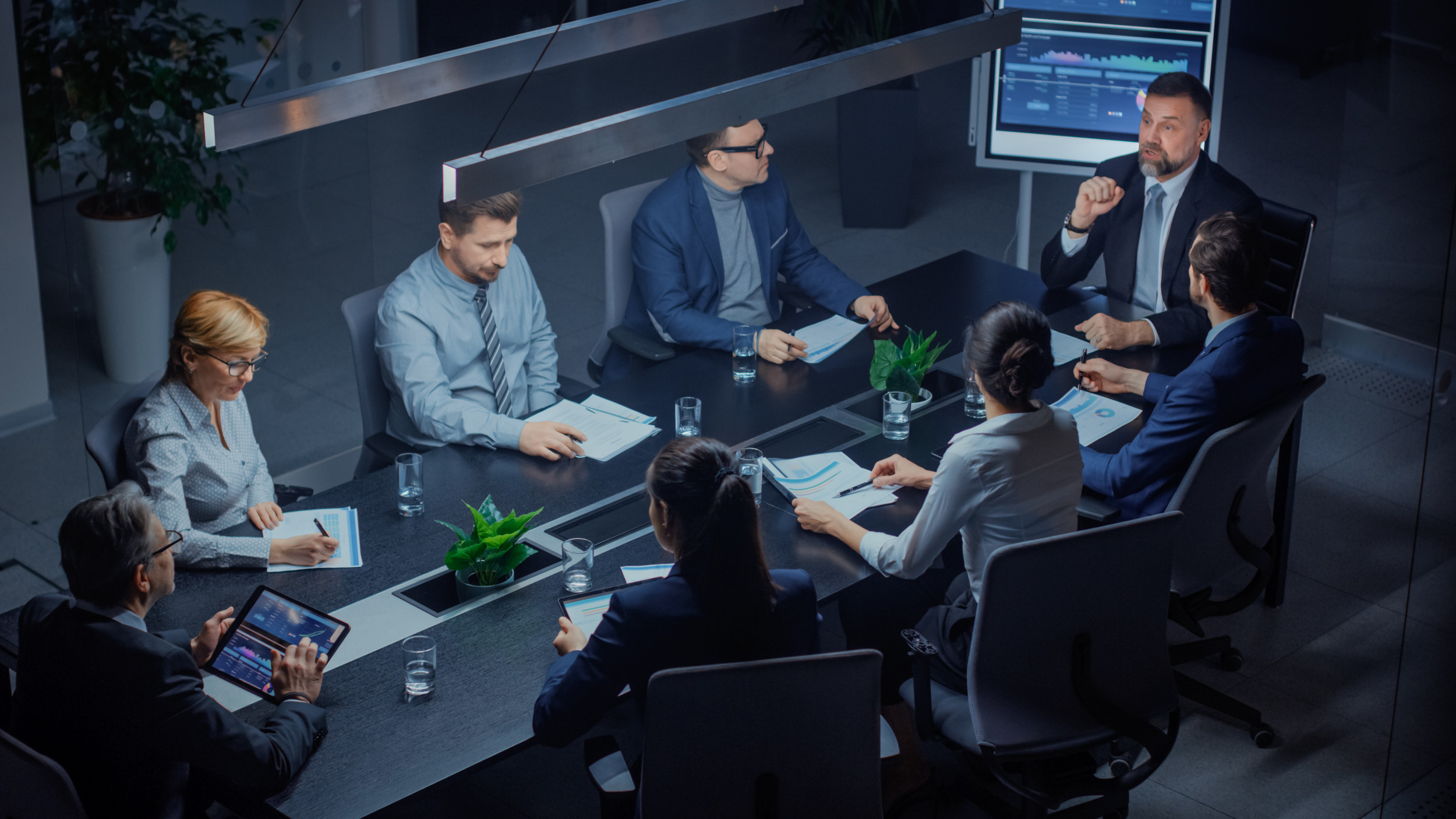 Once again, I had the opportunity to attend the United States Global Leadership Coalition's (USGLC) Global Impact Forum, bringing together leaders pulled from 500 businesses and non-profits across the country and its National Security network, including more than 200 retired generals representing all branches of the U.S. Armed Forces. As a former Army linguist and intelligence professor, the forum was of particular interest to me.
The forum brings together leaders at the local, state and federal level across the United States to discuss, identify and collaborate to resolve global and local issues. Discussions covered conflicts and issues spanning the globe.
To me and other attendees, the consensus around topics such as China's continued expansion and Russia's recent actions was clear. This is not a time for the United States and its allies to shrink from global challenges, but rather, it is the precise moment when the United States and its allies should lean into the headwind of global threats, by strengthening alliances and collective organizations from Europe, to East Asia and the Indo-Pacific.
When it came to China specifically, leaders like Admiral James Stavridis, USN (Ret.) Supreme Allied Commander Europe/NATO (2009-2013) spoke to the current aggression of China and Russia, and NATO's unified and resilient response stating, "When Russian tanks roll west, it rattles old ghosts in Europe...Elders remember 1968 in Prague – [tanks] crushing the Prague Spring...That's why Germany has effectively doubled its defense budget. And that is why Sweden and Finland are now knocking hard at the door and will be in NATO by early fall of 2022."
USAID Administrator Samantha Power in her speech "A Global Revolution of Dignity" highlighted China's aggression and authoritarianism around the world: "Everywhere we see Beijing try to limit discussions of their own human rights abuses, of its own atrocities. Global companies, from tech to fashion, to film studios, to sports leagues, have been bullied by Beijing, told to stay silent about the genocide in Xinjiang — where more than one million Uyghurs are still held against their will. In Hong Kong, the regime is ruthlessly targeting and imprisoning young students, journalists, lawmakers, and even religious leaders who dare to challenge the PRC's push to roll back personal freedoms and undermine the rule of law."
China Takes Another Global Strategic Base
With the positions of global leaders outlined above, does China live up to these statements on authoritarianism and global reach? There's definitely evidence to show China's continued influence and its spread. Most recently, in March 2022, an Australian news outlet published a leaked document showing China's intention in the Solomon Islands. One government official described the document as "deeply concerning," because it lays down a framework that could permit Beijing to deploy forces to "protect the safety of Chinese personnel and major projects in the Solomon Islands."
The security agreement essentially would make the Solomon Islands a Chinese Naval base in the Pacific, in the same fashion that Djibouti is the home port of the Chinese Navy in Africa. Just last month, Chinese Foreign Minister Wang Yi signed deals with Samoa, Fiji (three economic development agreements), and 10 different agreements with Kiribati, including the rebuilding of a WWII United States-built airstrip. Tess Newton Cain, project lead for the Pacific Hub at the Griffith Asia Institute, says the United States and Allies have been "largely absent," by closing embassies, withdrawing Peace Corps volunteers, and cutting aid to the region.
The United States And Allies Response
With this evidence, and the stated positions of various global leaders, what was the response? A visit to the Solomon Islands. On April 22, a high-level U.S. delegation — led by National Security Council Indo-Pacific Coordinator Kurt Campbell, Assistant Secretary of State for East Asian and Pacific Affairs Daniel Kritenbrink, Deputy Commander INDOPACOM Lieutenant General Stephen Sklenka, and USAID Acting Senior Deputy Assistant Administrator for Asia Craig Hart — visited Honiara, Solomon Islands.
The delegation noted, "If steps are taken to establish a de facto permanent military presence, power-projection capabilities, or a military installation, the United States would then have significant concerns and respond accordingly." The statement continued asserting that the U.S. will expedite the opening of an embassy in the Solomon Islands, among other actions meant to boost the area like dispatching the Mercy hospital ship for improved public health and advancing a dialogue centered on the Peace Corps returning to the region.
Another action taken by the U.S. was the June 2022 White House announcement on establishing the Partners in the Blue Pacific with Australia, Japan, New Zealand, and United Kingdom to "deepen cooperation on the climate crisis, connectivity and transportation, maritime security and protection, health, prosperity, and education." Unfortunately, some experts believe these programs and initiatives will not be enough to sway Pacific Island nations away from China.
Too Little, Too Late?
Interestingly, the Partners in the Blue Pacific initiative comes after China failed to close a sweeping trade and security pact with 10 Pacific Island states in May that would have dramatically increased its influence in the region. China's expansionism continues to grow, however, with a planned Air and Naval base in the Pacific region — a shocking development for many leaders. As former Australian Prime Minister Scott Morrison said, "It is a red line."
What are foreign leaders around the globe to do with China's growing reach? I believe a refocus in the Pacific demands serious programs for, first and foremost, addressing climate change in the region. Climate change is an existential threat for Pacific Island nations. At the current rising rate of sea levels, some Pacific Island nations will not exist in 80 years. The second focus should be high-tech infrastructure investment. Traditional areas of infrastructure investment in the Pacific should not be ignored: roads, bridges, waste management, and energy but addressing rising sea levels and the lack of affordable and reliable internet is paramount to a more secure, stable, and united region.