ISIS Leader Abu Bakr al-Baghdadi Is Likely Alive, U.S. Commander Says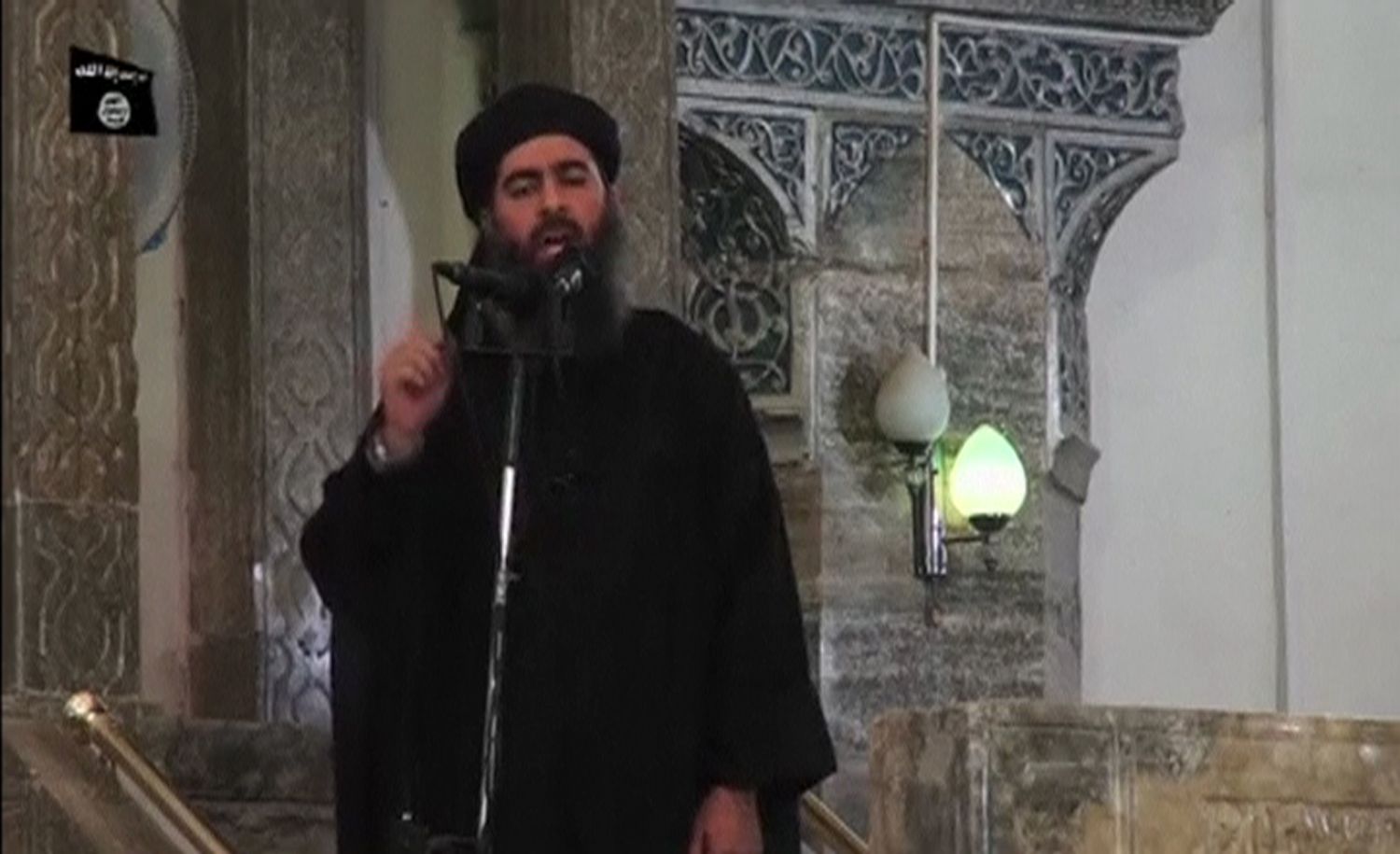 The leader of the Islamic State militant group (ISIS), Abu Bakr al-Baghdadi, is likely still alive, according to a top U.S. military commander who cited new intelligence.
"Do I believe he's alive? Yes," said Army Lt. Gen. Stephen Townsend, chief of the U.S.-led coalition battling ISIS in Iraq and Syria.
"There are also some indicators in intelligence channels that he's alive," he said.
Townsend earlier indicated that the belief Baghdadi was not dead was based on a dearth of evidence and added that claims to the contrary amounted to "rumor or otherwise."
Russia claimed in mid-June to have killed Baghdadi in a May airstrike near the eastern Syrian city of Raqqa as he met with other top ISIS leaders. Iran also claimed that Baghdadi had been killed. The U.K.-based Syrian Observatory for Human Rights (SOHR), a monitoring group with extensive contacts in the country, said that one of its sources in the eastern province of Deir Ezzor had received information from within ISIS that Baghdadi was dead.
But the U.S.-led coalition has expressed caution for months, citing a lack of evidence. At the time, it said: "We cannot confirm this report, but hope it is true. We strongly advise ISIS to implement a strong line of succession, it will be needed."
Kurdish intelligence chief Lahur Talabany said that officials "believe 99 percent he is alive" and in hiding. He noted that Baghdadi's roots "go back to Al-Qaeda days in Iraq. He was hiding from security services. He knows what he is doing."
The coalition leader said the search for the world's most wanted militant is ongoing. "We're looking for him every day," he said.
ISIS has continued to lose territory in both countries, with the northern Iraqi city of Mosul liberated last month, the northwestern city of Tal Afar liberated on Thursday after just two weeks, and Raqqa still under siege from a Kurdish-Arab coalition backed by U.S.-led coalition airpower.
U.S. officials believe the group to be moving its assets into the Euphrates River valley near the Iraqi-Syrian border. The coalition believes Baghdadi could be hiding in the area.
"The last stand of ISIS will be in the middle-Euphrates river valley," Townsend said.
But despite a $25 million bounty on his head, coalition forces tasked with finding him will likely kill on sight, rather than capture him, if he is still alive.
"When we find him, I think we'll just try to kill him first. It's probably not worth all the trouble to try and capture him," he said.
After Baghdadi declared the creation of the Islamic State in July 2014 at the Grand Al-Nuri Mosque in Mosul, ISIS went on to become the most feared jihadist group in the world. It published grizzly execution videos of western hostages that circulated worldwide and built up annual revenues of more than $1 billion.