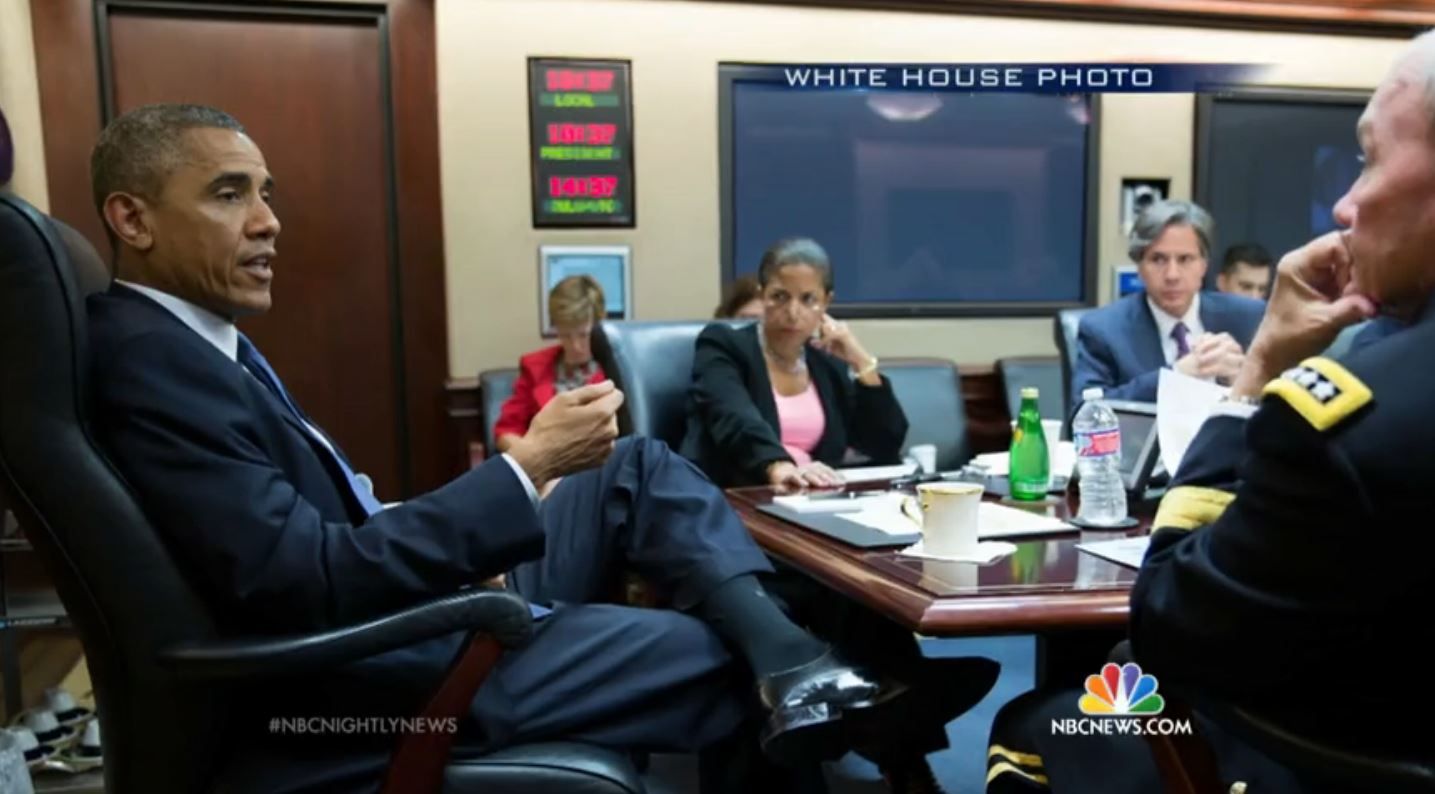 A former high ranking CIA official in Baghdad tells Newsweek that Turkish jets carried out airstrikes on Islamic State (I.S.) militants threatening Kurdish refugees--an assertion that Ankara denies.
The White House, meanwhile, said it had launched humanitarian air drops to the beleaguered Kurds trapped by advancing I.S. forces in the northern part of Iraq and was considering air strikes to fend off an expected assault.
U.S. forces were placed "on a hair trigger," according to NBC News, with a twofold priority: to provide humanitarian relief for refugees from Islamic State aggression and to protect U.S. officials on the ground.
I.S. forces were reported to be advancing on Irbil, where the U.S. has a consulate manned by 30 to 50 State Department officials and a significant number of U.S. military advisers. NBC News reported an unnamed senior U.S. official saying, "We're not going to let them take Irbil."
Kurdish TV claimed earlier in a day of conflicting reports that American jets had carried out the strikes on Islamic State position outside the town of Kalak, 25 miles northwest of Irbil, the capital of Iraq's autonomous Kurdish region.
"The Turks are doing it," said the former CIA officer, who maintains close contacts in Iraq, especially with Kurdish authorities. "There's no question about it," he said on condition of anonymity until he could gather more corroboration from his sources in the region. "But certainly we are giving them targeting data."
The CIA did not immediately respond to a request for clarification.
A resident of of Kalak told McClatchy News that "she had seen the aircraft and had heard the explosions coming from behind Islamic State lines, which are slightly more than a mile away." The resident said because it was dark she could not see any markings on the aircraft.
Pentagon spokesman John Kirby emphatically denied U.S. jets had carried out the strikes, calling reports of such "completely false."
"No such action was taken," Kirby said in a tweet.
The Turkish military denied local Kurdish media reports that Turkish planes entered Iraqi airspace to track the extremist movement's forces, Bloomberg reported, citing a one-sentence statement on its web site.
A Turkish official told the New York Times that the country's air force had not conducted any operations. "There is no such thing," he said, referring to airstrikes.
Turkey's Foreign Minister Ahmet Davutoglu said earlier Thursday that "Turkish aid supplies had been dropped in the mountains near Sinjar in northern Iraq, where about 50,000 Yezidis have taken shelter after militants from the Islamic State drove them from their homes during the group's latest advance," Bloomberg reported. "He did not say whether Turkish aircraft carried out the operation."
Turkish F-16s were said to be patrolling the skies over the area.
After an emergency meeting of the U.N. Security Council Thursday afternoon, Iraq's U.N. ambassador, Mohamed Ali Alhakim, said Baghdad had not asked Turkey for any "interference."