Escalating Military Drills Mean China Is Preparing to Strike Taiwan, Experts Say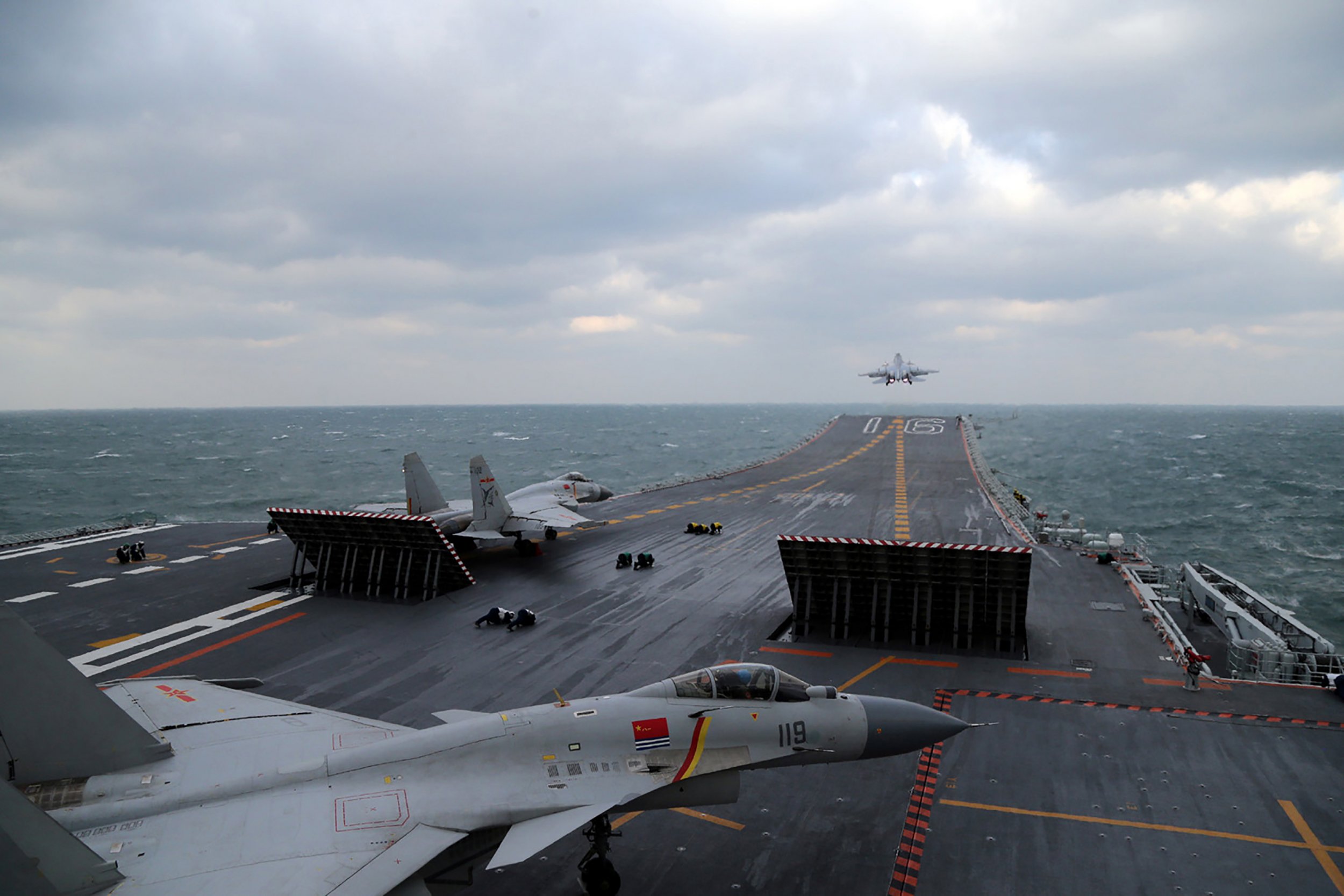 A military expert claimed on Monday that recent increases in Chinese military exercises focused near Taiwan suggest that the mainland is preparing itself to take over the self-ruled island by force.
In October, The Washington Free Beacon reported that newly disclosed internal military documents proved China has secret plans to invade Taiwan by 2020.
And it appears that the plans have already been set in motion. Over a week ago, China's air force sent fighter jets, bombers and surveillance aircrafts to conduct "encirclement patrols" around Taiwan airspace. And on Sunday, the People's Liberation Army (PLA) released a video of an H-6K bomber accompanied by two Su-30 fighter jets performing similar exercises around the self-governed island.
"The recent 'island encirclement' patrols are very unusual," Macau-based military observer Antony Wong Dong told the South China Morning Post (SCMP). "The air force is conducting very practical and well-planned patrols near Taiwan to collect up-to-date military intelligence."
Wang added that while, in the past, naval and air patrols were routine and mostly symbolic, the mainland is now "deploying old and new generations of surveillance planes, fighter jets and other aircraft…indicating the PLA is stepping up its preparations for war against Taiwan."
Amid the ramped up military drills, Taiwan's defense ministry also said it spotted two PLA Yun-8 transport planes on long-haul flights on Monday. While the Yun-8s are officially classified as transport planes, several owned by China are equipped for intelligence gathering. In addition, the PLA flew the Tu-154, its largest reconnaissance aircraft, close to Taiwan last month.
China still considers Taiwan to be a rebellious province and has never renounced the use of force to bring it under its control. Taiwan is well armed, mostly with U.S. weaponry, but has been seeking to purchase more high-tech equipment from Washington to defend itself from China.
Li Jie, a Beijing-based naval expert, told SCMP that the escalating focus on Taiwan is likely triggered by the island's unstable political situation.
"The PLA's ultimate rivals are the U.S. and Japan, with the U.S. playing a key role behind the scenes on cross-strait issues," Li said.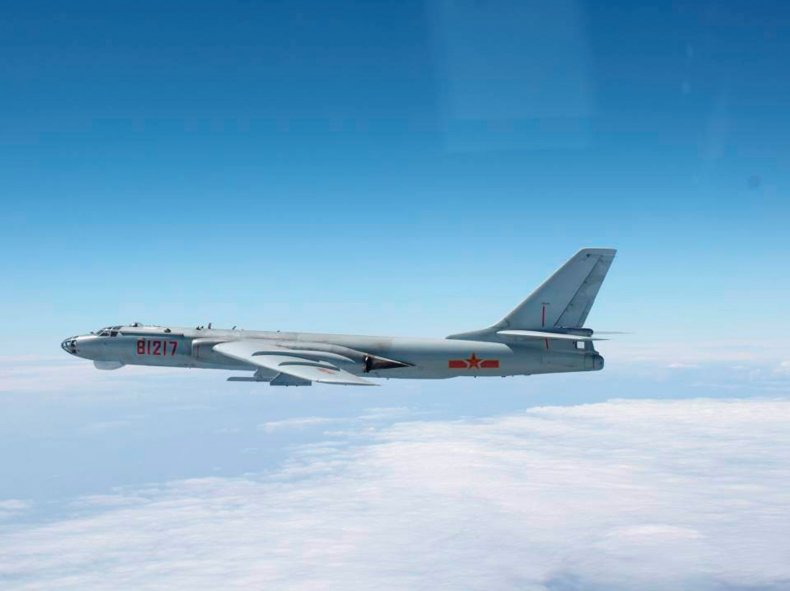 The island is also situated in the middle of China's route to the Pacific Ocean, and acquiring it would be a huge strategic move for the Communist state.
"Taiwan is the key obstacle for the PLA to reaching the western Pacific because it's part of the 'first island chain,' which contains the mainland," Beijing-based military commentator Zhou Chenming told SCMP.
The first island chain refers to the first major archipelago chain from the East Asian continental mainland coast. It mostly consists of the Kuril Islands, the Japanese archipelago, the Ryukyu Islands, the northern Philippines, Borneo and Taiwan.