International Beer Day 2020 Deals from Miller Lite, Peroni and More
Today (August 7, 2020) is International Beer Day—24 hours dedicated to the refreshing alcoholic beverage, resulting in discounts and freebies across the country.
Beer has been around since ancient Egyptian times. The process to create the drink usually takes the form of turning flour into mashed dough and then fermenting it. The process hasn't altered much since 2000 BC.
It's clear that Americans love the cool taste of beer, with the nation seeing a boom in breweries, according to the below graphic provided by Statista. In 2019, there were over 8,300 breweries in the country, compared to 103 in 1976.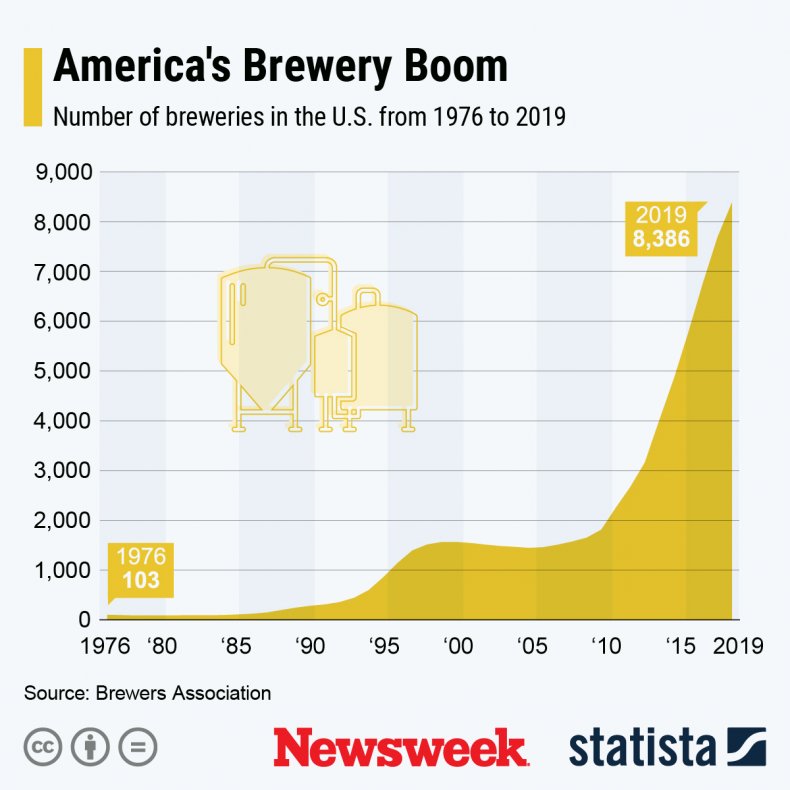 To help Americans get into the spirit of International Beer Day—in case we needed an excuse—Newsweek has concocted a list of freebies and discounts to make the day go smoother.
International Beer Day 2020 Deals
Miller Lite: On International Beer Day, the brand is bringing free bottles of refreshing goodness to the U.S. August 7 will see consumers in over 80 cities named after countries get a beer on Miller. Beer fans across 118 international zip codes can claim their beer rebate by visiting www.millerlite.com/internationalbeerday and uploading a receipt from the purchase of a 6-pack on August 7, 2020. A full list of participating cities and zip codes will be available on the program website.
Lucky Miller Lite fans in Scotland, South Dakota, will get an extra special delivery of Miller Lite. The brand will be bringing a Miller Lite semi-truck to hand-deliver 12 oz. cans of Miller Lite to legal-age fans looking to enjoy some Miller Time on this prestigious holiday.
To get the offer, beer purchase is required and is only valid on one 6-pack of Miller Lite bottles or cans. People must be over 21 years of age to redeem and purchases must occur on August 7. The receipt must be submitted by August 14 or until supplies run out (whichever comes first). Limit one rebate per phone number. Limited quantities are available. The offer amount varies by state.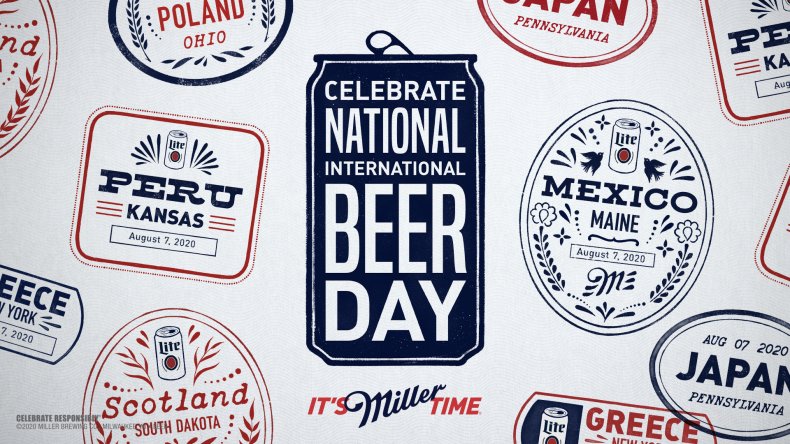 Peroni: If a cool beer wasn't good enough on International Beer Day, then this is definitely another step up. Peroni has teamed up with il laboratorio del gelato to create a limited edition beer-infused gelato for August 7. The gelato will be available for free for customers on International Beer Day and will also be available to purchase online nationwide through August 9.
If you're wondering what beer-infused ice cream tastes like, Peroni told Newsweek that it has heightened notes of lemon-citrus.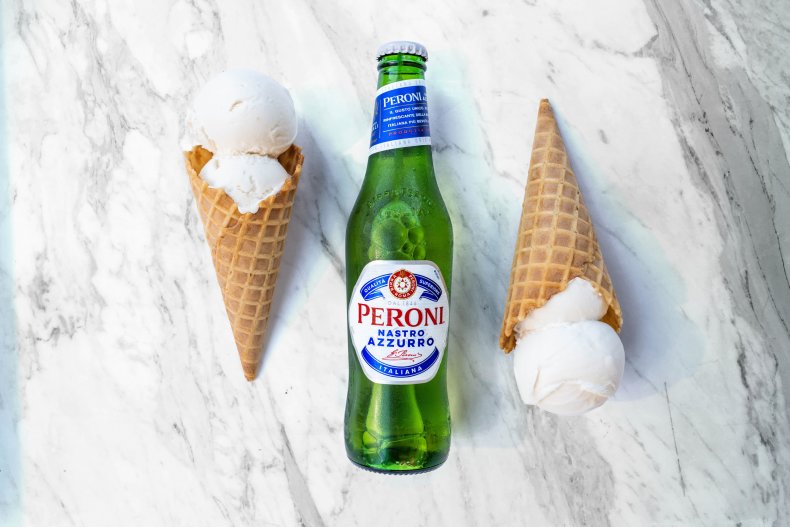 Discount website DontPayFull also gave Newsweek a heads up of coupons and deals for 2020's International Beer Day:
Wear Your Beer: Special offer from Wear Your Beer—Get up to 50 percent off sale items until August 31, 2020.
Mr. Beer: 20 percent off all orders sitewide with code REG-FVC6L at checkout.
Society6: If you shop online at Society6.com you can save up to 20 percent off International Beer Day Items.
Saucey: Order some beers and get $5 off your first order. If that's not enough for you, there's also free shipping with the code SAS.
Duluth Pack: Get 43 percent off the Beer and Gear Gift Bundle when you shop online at Duluth Pack.
KegWorks: Save $100 off Kegerator Coolers and 15 percent off Conversion Kits with this KegWorks deal.
Newsweek has affiliate partnerships. If you make a purchase using our links, we may earn a share of the sale.