The International Community Must Resist China's Abuse of Interpol | Opinion
Interpol, a global police organization with 194 members, will host a general assembly later this month to elect a new executive committee to oversee its administration. The nomination of Hu Binchin to that role, a deputy director in China's Ministry of State Security, would be disastrous for international human rights.
In recent years, the Chinese government used Interpol's notices and diffusions to pursue Uyghurs—a Turkic ethnic group—abroad. China's growing influence in the world policing organization would only intensify this campaign.
Interpol's red notices flag individuals for arrest and possible extradition in the name of ongoing judicial processes within a jurisdiction or a tribunal. While Interpol's constitution prohibits countries from using the organization and its resources for political purposes, the system has been abused by states seeking to silence dissent abroad. The number of red notices increased by more than 18 times in recent decades, from 737 in 1997 to 13,377 in 2019.
Chinese police have issued 200 or more red notices per year since 2014, and possibly as many as 612 in 2016 alone. Before, China issued around 30 red notices per year. This dramatic escalation aligns with China's increasing securitization and pursuit of dissidents and opposition figures abroad, including Uyghurs as part of its "people's war" on terror.
Uyghur activists such as Dolkun Isa, president of the World Uyghur Congress, have been noting this threat since 1999. Isa has been arrested in a number of countries, including South Korea, India, Turkey and Italy. Long persecuted, Uyghurs have suffered increasing international repression since 2014. Our research revealed that 1,338 Uyghurs have been detained or deported from 18 countries since 2014. None of these individuals have a history of terrorism or extremism.
Prominent examples include Idris Hasan (also known as Yidiresi Aishan), who lived in Turkey since 2012. A Uyghur software engineer, he did not know that the Chinese government issued a red notice against him until he was detained in Morocco in July 2021, while transiting Casablanca Airport. Activists worked to draw attention to his detention, resulting in the suspension of the red notice while Interpol reviewed the case. It was then canceled for being "non-compliant" with Articles 2 and 3 of the organization's constitution. Hasan remains in custody in Rabat fighting a direct extradition request from the Chinese government.
Ahmad Talip, a Uyghur arrested on the basis of a red notice, remained in the custody of United Arab Emirates immigration police even after UAE courts had ruled for his release. Talip disappeared shortly after the ruling and is believed to have been extra-legally rendered to China. Other Uyghurs living abroad have faced a similar fate: Huseyin Imintohti (Turkey, UAE), Ershidin Israyil (Kazakhstan) and Canadian citizen Huseyin Celil (Uzbekistan) were all detained and returned to China on the bases of red notices. Their fates remain unknown.
These red notices go largely unreviewed until a Uyghur is arrested or detained, in spite of the well-documented human rights abuses within Xinjiang and China's efforts to repatriate Uyghurs from abroad. This indicates an array of challenges: Interpol assumes that rule by law and rule of law states are equal. Thus, red notices and diffusions issued by autocratic China are given equal weight to those issued by democratic states, leaving the system of notices and their resulting prosecutions open to abuse.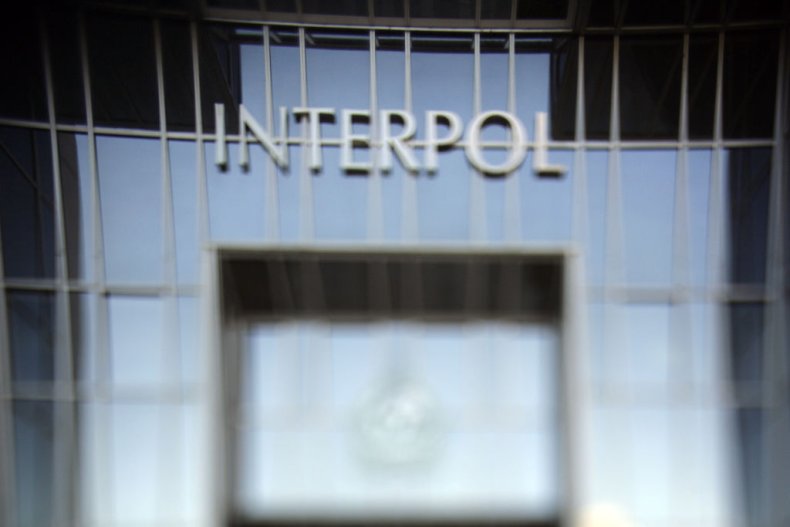 Interpol lacks accountability and transparency. The organization publishes limited data on red notices and very little information on diffusions. A majority of the red notices in circulation are not public. As a result, individuals are unaware that they are being pursued and face risks as a result—immobilizing vulnerable communities.
While Interpol admitted that the case of Idris Hasan violated its constitution, it has yet to take clear steps to answer the challenges it faces, leaving it to be a tool of authoritarian governments, including China. It is unclear how many of the 55,000 red notices and unknown number of diffusions are for Uyghurs living abroad, and of those how many have been reviewed by Interpol staff.
In order to prevent Interpol from being abused by authoritarian states, the international community should form a caucus of like-minded states within the organization. These governments could vote together on critical issues, support common candidates for the executive committee, presidency and secretary-general and adopt policies to insulate it from abuse.
Democratic states can also push back on the use and abuse of Interpol using their own legislation. The 2019 Transnational Repression Accountability and Prevention (TRAP) Act is meant to change U.S. interactions with Interpol, ensuring that U.S. law enforcement cannot arrest an individual purely on the basis of a red notice.
Authoritarian states around the world are using Interpol as a weapon to target dissidents, opposition figures and vulnerable communities who have sought sanctuary abroad. In order to meet its stated commitment to protect human rights, the international community must act.
Bradley Jardine is a global fellow at the Wilson Center's Kissinger Institute on China and the United States and director of research at the Oxus Society for Central Asian Affairs. Follow him on Twitter @Jardine_bradley.
Natalie Hall is a researcher at the Oxus Society for Central Asian Affairs and former program coordinator at the Carnegie Endowment for International Peace. Follow her on Twitter @natalielhall94.
The views expressed in this article are the writers' own.