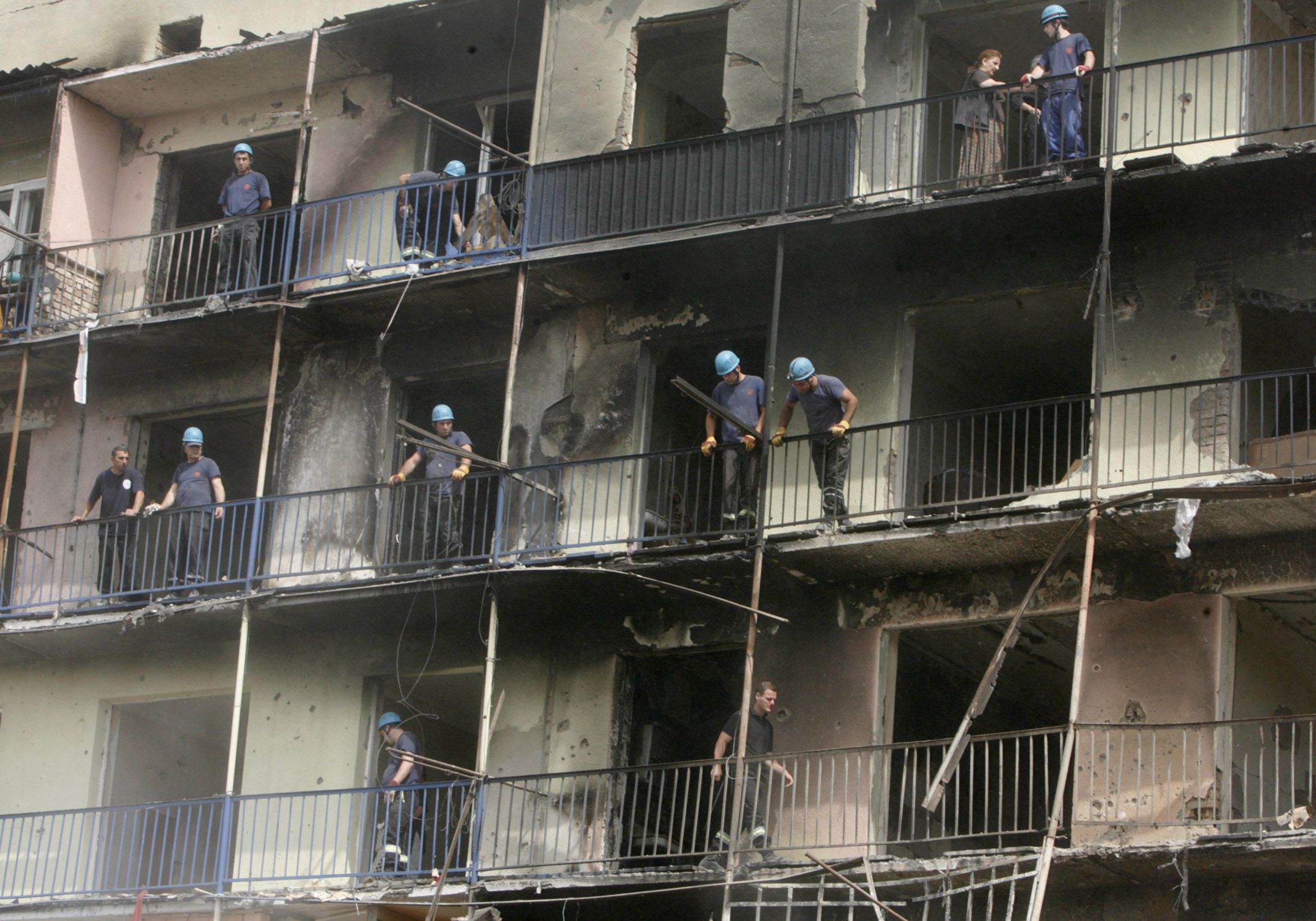 The International Criminal Court (ICC) has opened an investigation into alleged war crimes, disappearances and ethnic killings in the Georgian crisis of 2008, a statement on the court's website reads.
The regions of Abkhazia and South Ossetia, situated between Russia and Georgia have been part of Georgia's territory since before the country declared its independence from the Soviet Union. However, an independence movement from both regions has sought to bring autonomy to the provinces since the USSR's collapse with Moscow's endorsement, much to Tbilisi's disapproval.
Tensions over the two territories came to a full-blown military altercation between pro-independence forces, and the Georgian and Russian militaries in August 2008. The extent of each side's responsibility for the conflict is still a matter of conjecture.
According to a statement issued by the ICC on Wednesday, the investigation was prompted by a request, submitted by the ICC prosecutor after assessing alleged crimes in and around South Ossetia at the time of the crisis by Georgian armed forces, Russian armed forces and South Ossetian independence fighters.
The prosecutor found sufficient evidence to request investigation on alleged "killings, forcible displacements and persecution of ethnic Georgian civilians, and destruction and pillaging of their property, by South Ossetian forces (with possible participation by Russian forces)."
The report alleges both sides could be found guilty of violations of international law, as the prosecutor requests that the court also investigates deliberate attacks against both Georgian and Russian peacekeepers, as well as "indiscriminate and disproportionate attacks against civilian targets by both Georgian and Russian armed forces."
According to the ICC, after studying the prosecutor's body of evidence, "the chamber considers that there is a reasonable basis to believe that crimes within the ICC's jurisdiction have been committed in the situation in Georgia."
"Such crimes include crimes against humanity, such as murder, forcible transfer of population and persecution, and war crimes, such as attacks against the civilian population, wilful killing, intentionally directing attacks against peacekeepers, destruction of property and pillaging allegedly committed in the context of an international armed conflict between July 1 and October 10, 2008."