International Criminal Court to Investigate Russia for Ukraine War Crimes
The International Criminal Court (ICC) announced on Monday it's planning on opening an investigation into possible war crimes or crimes against humanity in Ukraine "as rapidly as possible."
"I am satisfied that there is a reasonable basis to believe that both alleged war crimes and crimes against humanity have been committed in Ukraine in relation to the events already assessed during the preliminary examination by the Office," Chief prosecutor Karim Khan said in a statement.
Since Russian President Vladimir Putin authorized "a special military operation" against Ukraine on Thursday, Russian forces have attacked cities across the country and caused over a hundred casualties. The actions Putin took against Ukraine are described as a "crime of aggression," according to the Rome Statute, a treaty that formed the ICC. The crimes, which occurred in Ukrainian territories, fall under the court's jurisdiction.
However, Putin would be unable to be tried before the ICC because both the perpetrator and victim must be a part of the Rome Statute, which Russia is not. But, Russia could still be prosecuted for war crimes against Ukraine if evidence shows the country intentionally attacked civilians on Ukrainian territory.
Khan previously expressed his concern about the events unfolding in Ukraine and added in the statement that his intention is to investigate new alleged crimes. However, he still requires permission from the court to open a full-scale investigation. It will be challenging to open an investigation since neither Russia nor Ukraine is among the court's 123 member states, though Ukraine has accepted the court's jurisdiction.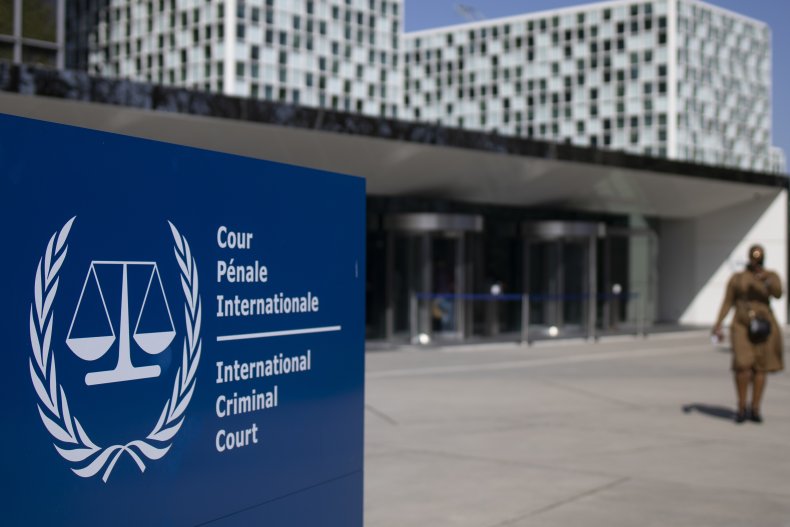 Khan said he told his team to explore how to preserve evidence of crimes but the next steps were to obtain authorization from the court. The process could be sped up if a nation belonging to the court were to ask for an investigation and refer it to Khan's office, which would allow him to immediately proceed with the investigation.
The investigation will look into alleged crimes committed in Ukraine between November 21, 2013, to November 22, 2014. A second inquiry will look at crimes allegedly committed from February 20, 2014, onwards.
UN's human rights chief, Michelle Bachelet, said 102 Ukrainian civilians have been killed, including seven children, with another 304 injured. However, she warned the true figure could be "considerably higher."
The prosecutor said he would seek support from member nations and the international community as he begins his inquiry.
"I will be calling for additional budgetary support, for voluntary contributions to support all our situations, and for the loan of gratis personnel. The importance and urgency of our mission is too serious to be held hostage to lack of means," Khan said.
Update 02/28/22, 4:30 p.m. ET: This article was updated with more information and background.