International Donors Pledge More Than $5 Billion for Gaza Reconstruction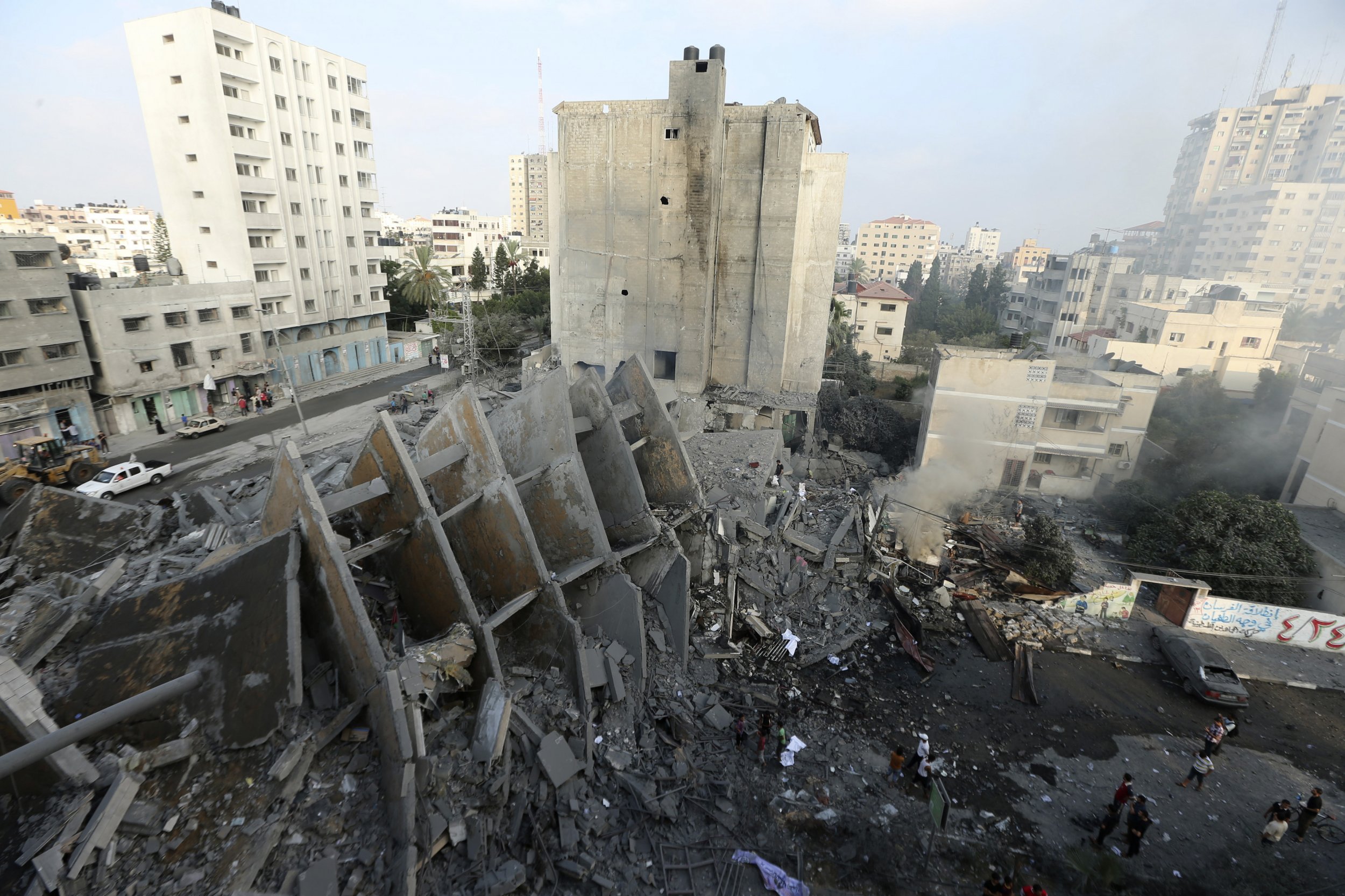 International donors pledged more than $5 billion to help rebuild Gaza during a conference in Cairo over the weekend.
The total pledged was $5.4 billion, more than the $4 billion the Palestinian Authority requested for reconstruction efforts over next three years, the BBC reports. Boerge Brende, Norway's foreign minister, announced half the sum would be dedicated to work in Gaza and aid will be distributed to Palestinians to help with their daily needs.
Qatar alone pledged $1 billion. Dozens of countries attended the conference, which was hosted by Egyptian President Abdel Fattah al-Sisi and the Norwegian government. Israel was not invited to the conference.
"This is a major breakthrough, a very important signal of solidarity to the Palestinian people in general and not at least to the people that are suffering so badly in Gaza," Brende said.
U.S. Secretary of State John Kerry said he hoped the conference would produce not just money but also a renewed commitment to peace on the part of Israelis and Palestinians.
"A cease-fire is not peace, and we've got to find a way to get back to the table and help people make tough choices, real choices," Kerry said, according to Reuters.
Here's a breakdown of the financial commitments:
Qatar: $1 billion
European Union member states: $568 million, including $32 million from the U.K.; $50 million from France; and $63 million from Germany
U.S.: $212 million
UAE: $200 million
Turkey: $200 million
Kuwait: $200 million
Greece: $1.35 million
More than 100,000 Gazans lost their homes during the Gaza war that began with fighting in July. More than 2,100 Palestinians and more than 60 Israelis died, according to figures from the United Nations Office for the Coordination of Humanitarian Affairs.
Damage in Gaza includes destruction of schools, hospitals, mosques and telecommunications grids, The Washington Post reports.
Several countries said this would be the final time they would donate money to Gaza and urged the two sides to use the injections of aid as a starting point for peacebuilding, The Washington Post reports.
"It's understandable for donors and taxpayers alike to ask why taxpayers should pick up the bill for what warring parties have torn down," said Brende.
The U.K. parliament will vote today on whether the government will recognize Palestine as a state, although British Prime Minister David Cameron plans to abstain, the BBC reports.