When Is International Men's Day and What Does It Celebrate?
International Men's Day is a global holiday observed every year and it aims to honor men and their experiences.
"Early pioneers of IMD [International Men's Day] reminded that the day is not intended to compete against International Woman's Day, but is for the purpose of highlighting men's experiences," the official website explains.
Here, we take a close look at what International Men's Day is, what date it falls on and how it is marked.
When is International Men's Day 2021?
International Men's Day is marked annually on November 19—which this year falls on a Friday.
What Does International Men's Day celebrate and what's this year's theme?
The annual holiday celebrates "the positive value men bring to the world, their families and communities" and aims to raise awareness of men's wellbeing.
The theme for International Men's Day in 2021 is noted as "better relations between men and women," in view of one of the day's objectives being "to improve gender relations and promote gender equality."
The Six Pillars of International Men's Day
Below are the six objectives of International Men's Day, as outlined on its website:
To promote positive male role models; not just movie stars and sports men but every day, working class men who are living decent, honest lives.
To celebrate men's positive contributions to society, community, family, marriage, child care, and to the environment.
To focus on men's health and wellbeing; social, emotional, physical and spiritual.
To highlight discrimination against men; in areas of social services, social attitudes and expectations, and law.
To improve gender relations and promote gender equality.
To create a safer, better world; where people can be safe and grow to reach their full potential.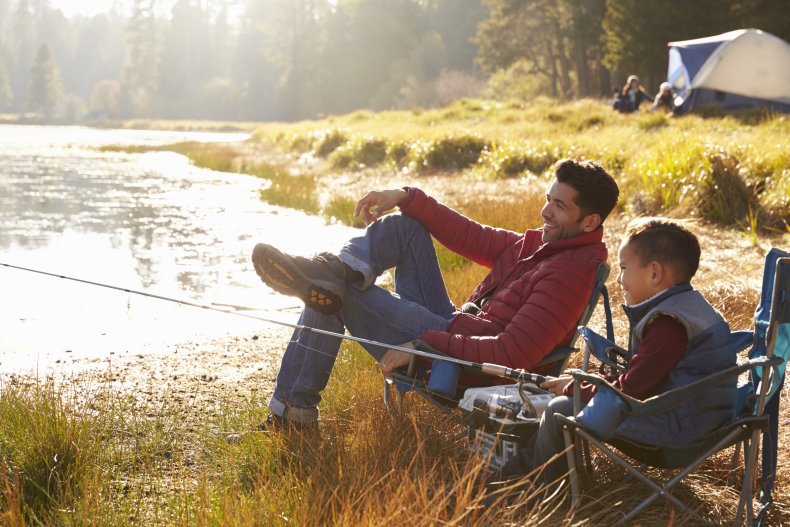 How did International Men's Day begin?
The day was founded on November 19, 1999 by Dr. Jerome Teelucksingh, a history lecturer at University of the West Indies in Trinidad and Tabago.
Calls for the creation of International Men's Day were made since at least the 1960's, with The New York Times writing in February 1969: "Many men have been agitating privately to make February 23 International Men's Day, the equivalent of March 8, which is International Women's day."
Global calls for its creation continued but various attempts for its launch did not get much response.
The later decades saw attempts be made in individual countries to celebrate International Men's Day, such as in the U.S., Canada, France, Colombia, Russia, Canada, China. But these smaller initiatives suffered a lack of publicity and were discontinued as a result.
The day only gained international traction after it was inaugurated by Teelucksingh in 1999, receiving overwhelming support in the Caribbean region.
The day is now independently celebrated in several countries, including the U.S., Canada, U.K., Singapore, Australia, India, South Africa, Haiti, Jamaica, Hungary, Malta, Ghana and Moldova, while "interest in the event is increasing rapidly," the website says.