International Monitors Spot Russian Insignia Brandished in East Ukraine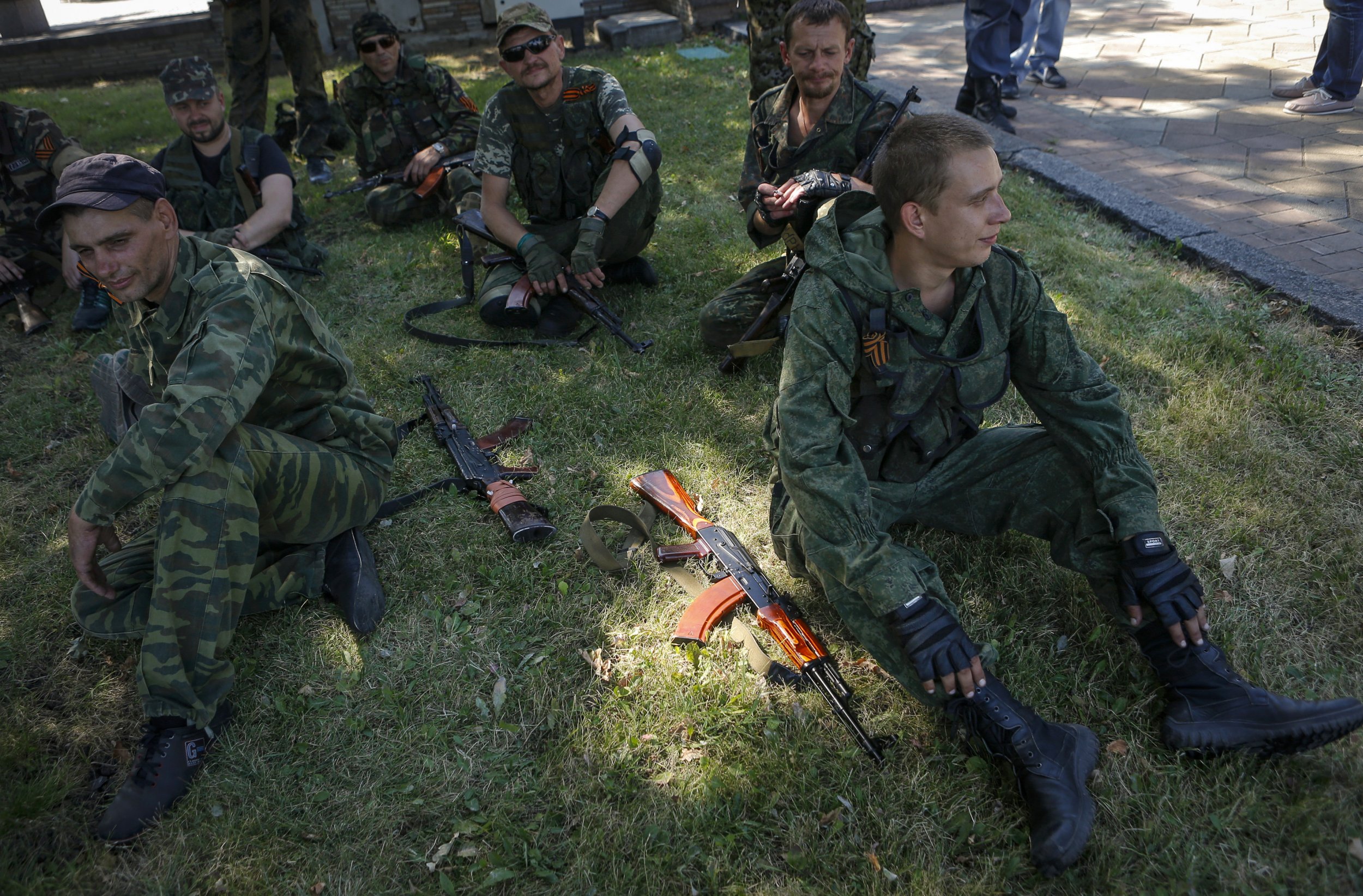 International monitors in eastern Ukraine have reported several instances of run-ins with individuals sporting Russian flag symbols.
The Organisation for Security and Cooperation in Europe (OSCE), which monitors the conflict between government and pro-Russian forces in eastern Ukraine, reported Thursday that its observers had been impeded on the separatist side of the contact line.
Monitors reported in Novosvitlivka, in the rebel-held part of Luhansk region, that their vehicle was "aggressively" overtaken and impeded by two 25-year-old men.
The men had a Russian flag flying from the car that forced the monitors to slow down. The monitoring mission did not specify how long the car held up the monitors but "after a while" it left them go on their way.
Last week, monitors reported that they met an armed militant in the rebel-held part of Donetsk region, near Verkhnoshyrokivske, who appeared to be wearing Russian militaristic insignia. His clothing included a "new patch with the Russian Federation flag on his right shoulder."
The patch underneath the flag bore the Russian letters "GBR", which the man said referred to "rapid reaction group" though it is unclear if this represents any official unit within the Russian armed forces.
Russia denies deploying any troops in eastern Ukraine and maintains that it is not involved in the conflict in any official capacity. Ukraine and its Western partners dispute this, noting that the vast resources of Russian equipment and personnel seen so near to the Russian border effectively means Moscow is the one pulling the strings. The Kremlin has been resolute that the groups are local fighters.