International Non-Binary People's Day is observed each year on July 14. Non-binary, also known as genderqueer, is a spectrum of gender identities that are not exclusively masculine or feminine‍ —‌ identities that are outside the gender binary.
Non-binary people may identify as having two or more genders, having no gender, moving between genders or having a fluctuating gender identity, or being third gender or other-gendered, a category that includes those who do not place a name to their gender.
Non-binary activist Jacob Tobia spoke to the Human Rights Campaign (HRC) about the significance of non-binary visibility and pride.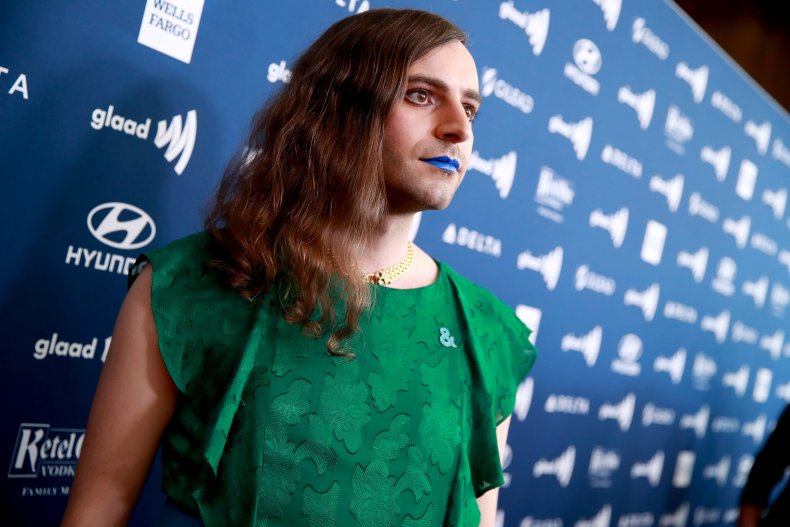 "I think that having days where you get to talk about your community and honor the experiences of everybody that's part of the community is wonderful," Tobia told HRC's online magazine Equality.
Tobias said of their coming out: "By the time I used the term non-binary, gender non-conforming or genderqueer to describe myself, it was like an afterthought. I was expressing my gender in a way that was gender non-conforming, I was learning about my gender and started wearing lipstick and putting on makeup... then figuring out what the label meant for it way after that."
Last year, a study showed that more teenagers are identifying themselves with non-traditional gender labels such as transgender or gender-fluid.
Published in the journal Pediatrics, the research found that almost 3 percent of teens surveyed did not identify with traditional gender labels such as "boy" or "girl." That number is higher than the researchers expected. A UCLA study from 2017 estimated that 0.7 percent of teens identified as transgender.
Lead researcher Nic Rider of the University of Minnesota said the main purpose of the study was to examine health differences between gender-nonconforming teens and teens who are cisgender, a person whose gender identity aligns with the sex assigned to them at birth.
The study supports prior research suggesting "that previous estimates of the size of the transgender and gender-nonconforming (TGNC) population have been underestimated by orders of magnitude," wrote Daniel Shumer, a specialist in trans medicine at the University of Michigan, in an accompanying article.
The study also found that TGNC youth reported "reported significantly poorer health" — including mental health — than cisgender teenagers. TGNC teens also were less likely to get preventive health checkups and more likely to visit their school nurse, the study showed.
Many people took to social media to share photos of themselves to celebrate International Non-Binary People's Day.