International Relations Expert Compares Trump's Rants to Those of an Ailing Dictator Under Siege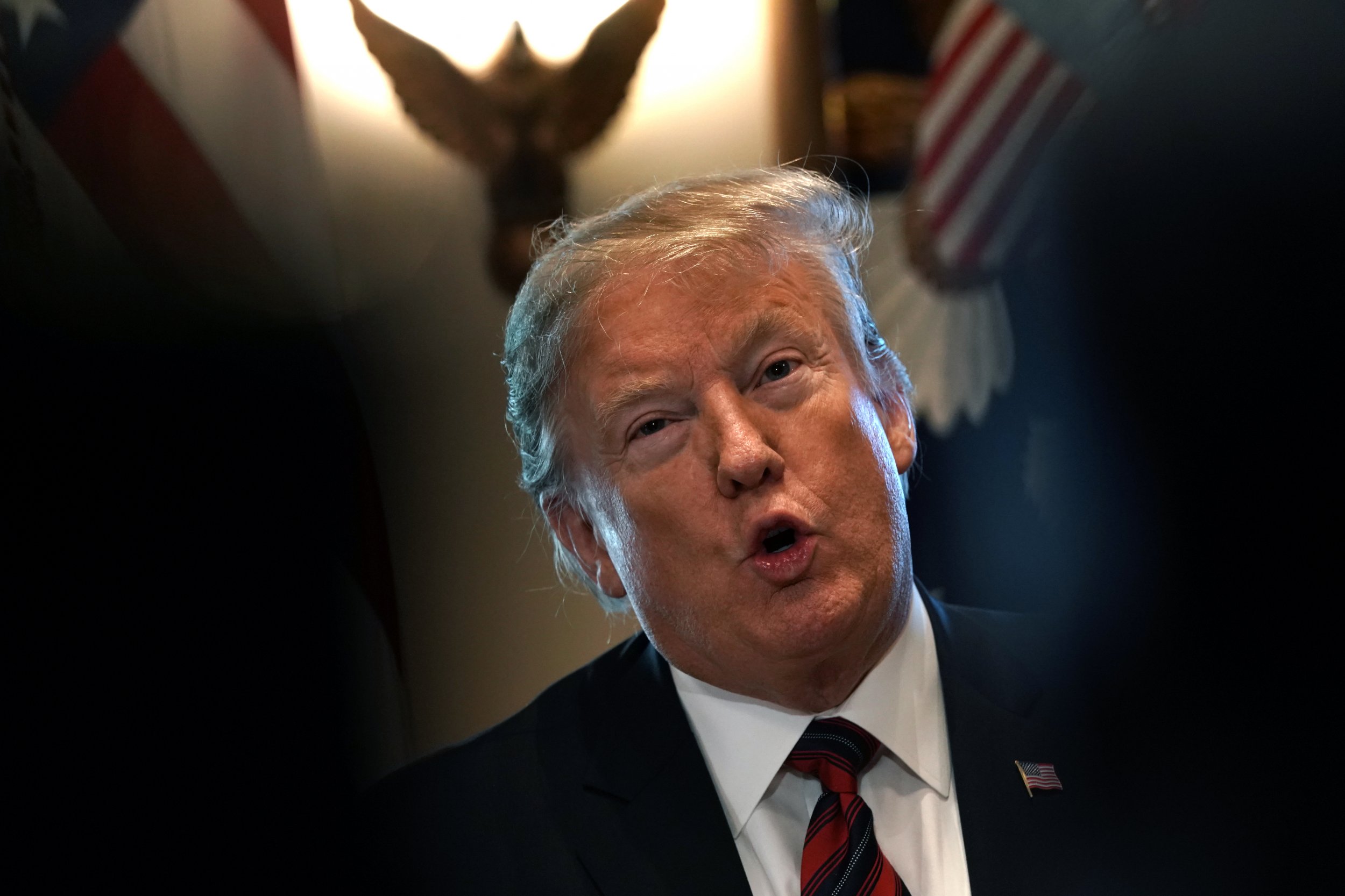 A Naval War College professor compared President Donald Trump's Twitter rant this morning to those of a dictator desperately trying to cling to power while under siege.
In a series of tweets on Saturday, the president lashed out at the "Amazon Washington Post" over continuing reports of chaos in the White House, the "failing New York Times," and the FBI for opening up an investigation on him "for no reason & with no proof."
Commenting on the president's tweets, Professor Tom Nichols compared Trump to a dictator attempting to cling to power while under siege in his presidential palace. "This is the kind of speech you give in Spanish in the early 1950s into a tinny microphone with the crackle and static of a fading kerosene generator and the sound of shouting and gunfire in the background approaching the presidential palace," he wrote on Twitter, alongside a retweet of one of Trump's posts.
Trump's tweets came just hours after the New York Times published a report which revealed that the FBI launched an inquiry into whether Trump was working for the Kremlin following former FBI director James Comey's firing in 2017.
"Wow, just learned in the Failing New York Times that the corrupt former leaders of the FBI, almost all fired or forced to leave the agency for some very bad reasons, opened up an investigation on me, for no reason & with no proof, after I fired Lyin' James Comey, a total sleaze!" the president tweeted in response.
"Funny thing about James Comey. Everybody wanted him fired, Republican and Democrat alike," Trump continued. "My firing of James Comey was a great day for America."
"He was a Crooked Cop… who is being totally protected by his best friend, Bob Mueller, & the 13 Angry Democrats," he added.
In a statement, released Friday night, White House Press Secretary Sarah Huckabee Sanders slammed the report, calling it "absurd" while claiming that Trump has been tough on Russia, unlike his predecessor former President Barack Obama. "James Comey was fired because he's a disgraced partisan hack," Sanders said, according to NBC. "Unlike President Obama, who let Russia and other foreign adversaries push America around, President Trump has actually been tough on Russia."
Although the FBI used Comey's firing as a justification for the investigation, according to the Times, at the time agents were already concerned over the president's links to Moscow.
Trump's attorney Rudy Giuliani downplayed the report's significance, claiming that investigators found "nothing" that proved Trump was a threat to national security. "The fact that it goes back a year and a half and nothing came of it that showed a breach of national security means they found nothing," he said.