From Davos to Dadaab: What World Leaders Can Learn From Three Women in Iraq, Uganda and Kenya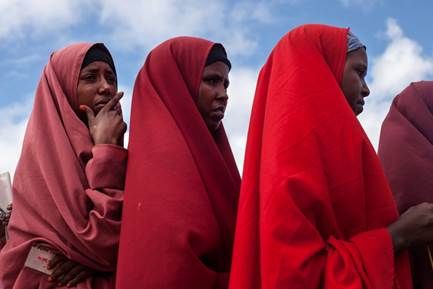 International leaders meet in Davos, Switzerland, this week at the annual World Economic Forum to discuss global issues, with a focus on this year's theme of "Responsive and Responsible Leadership." The final day, January 20, coincides with the inauguration of the 45th president of the United States, Donald Trump.
The International Rescue Committee (IRC) works with people affected by conflict and disaster across the world. We understand the value of strong leadership and equality. By empowering local people, particularly women and girls, lives can be improved throughout the whole community.
Meet three extraordinary women who are supporting local businesses, protecting women and girls and defending the right to education in their communities.
Kabira, in Arbat, Iraq
Across the world, refugee children are five times more likely to be out of school than non-refugee children. When the high school in Arbat refugee camp in the Kurdistan region of Iraq was closed, a group of mothers decided to take action.
"Our girls are sitting at home doing nothing!" exclaimed Kabira, a Syrian mother of four daughters. "They should be in school, so we are planning a demonstration."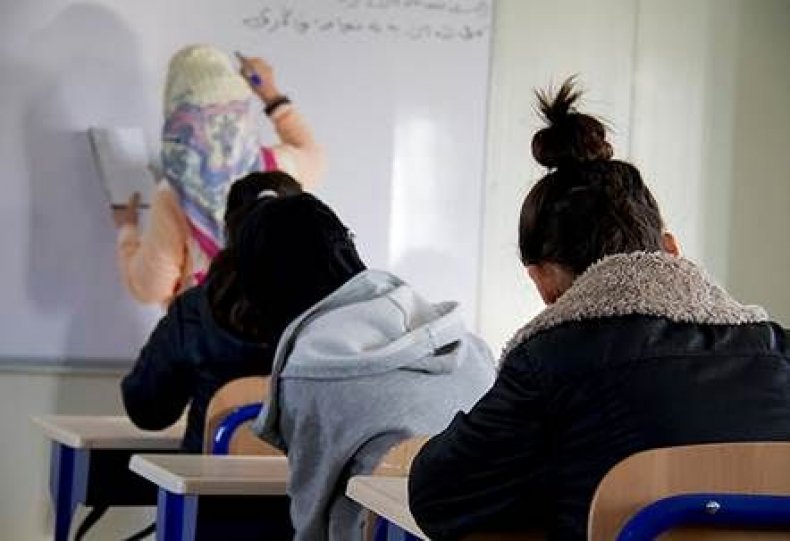 Kabira is a member of the Arbat women's committee, a group formed and trained by the IRC. The committee's mission is to empower women and girls and ensure they feel safe in a difficult environment.
"We protested," recalls Kabira. "We talked about child marriage. It wasn't just the women's committee—it was the whole community. Every man, every woman sent letters and talked to the camp management."
The committee's leadership brought results; the school reopened and Syrian girls eager to continue their education walked into a functioning high school classroom for the first time.
"On the first day of school our teachers asked us our names and our dreams," said 15-year-old Nadia. "When we first left Syria, we stepped into an unclear future. It was hard to imagine what will happen to us, but my dedicated mother made sure our years of studying won't go to waste."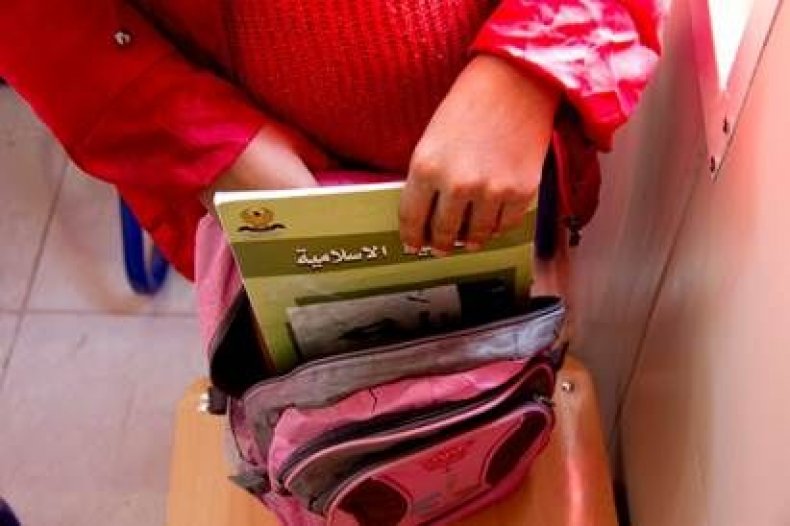 The Arbat women's committee demonstrates that empowering women and girls has an exponential effect; older women are empowering students in the community, who in turn have become role models for younger girls.
"I make sure that my sisters know the value of education and are hardworking, because education is the most important thing in one's life," says 19-year-old Slava. "I am thankful to those women and girls who worked hard to open the high school."
Mama Rhoda, in Karamoja, Uganda
Like many women in Karamoja, Mama Rhoda, a maize and sorghum producer, had never been taught how to run a business. Now, as treasurer of a network of business leaders, she symbolises the spirit of entrepreneurship which has transformed her community.
"By involving women in business, we are helping the family with income, society with employment, and the government by paying more taxes" she explains. "We create an impact across the community."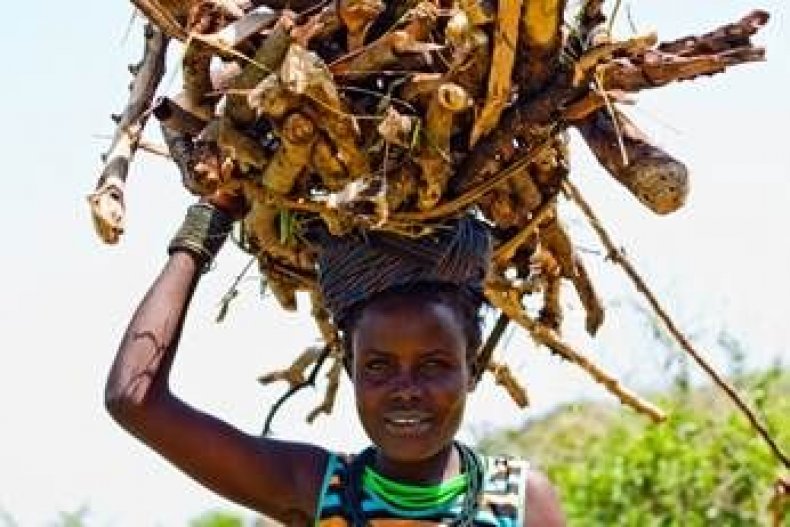 Karamoja, the poorest region in Uganda, has a long history of conflict—from warring clans and cattle raids to clashes between the government and armed groups in the late 1990s. While conflict has subsided since a ceasefire in 2006, local communities are still confronted with poverty, food insecurity and poor maternal and child health.
In this context, starting a business can be a daunting enterprise. The IRC supports entrepreneurs like Mama Rhoda in Karamoja through Business Leader Forums (BLFs).
By coming together in these forums, local businesses that would otherwise be too small to have a voice can influence politicians and big businesses.
The IRC provides training in key skills such as team building, communications and conflict management. Mama Rhoda recalls; "At our first meetings, we had topics about leadership, including communication skills, key character traits of leaders, confidence and self-esteem.
"We were shown that women are leaders too, and were able to change the mindset of the people in our community."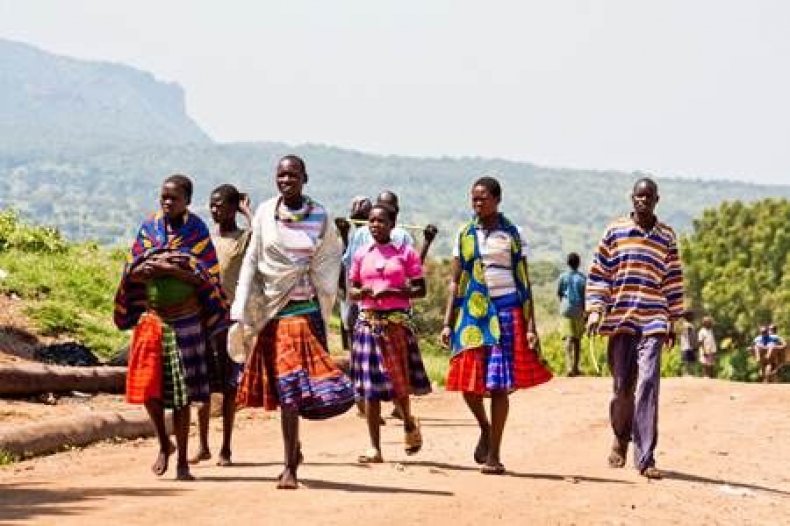 Mama Rhoda was elected treasurer of the BLF, making her responsible for the financial records. Her role has not only given her more confidence, but inspired other women in the community.
"Being treasurer has encouraged other women to join the forum, to compete with men for positions. We now have women in more than half of the leadership positions," she says.
Ebla, in Dadaab, Kenya
Ebla, 40, from Somalia has been living in Dadaab refugee camp since 1994. She is determined to make a difference: "I want to empower women. I know what kinds of problems and negative experiences they face."
Dadaab, in eastern Kenya, is the largest refugee camp in the world. It is home to over 300,000 refugees, 80 percent of them women and children, with the majority having fled conflict in Somalia.
Ebla is one of many women from the refugee population supporting an IRC-run clinic for female survivors of gender-based violence in Dadaab. These community workers play a key role providing women with psychological support, medical treatment, and access to justice.
"One client came to us after being raped," recalls Ebla. "I took her through the process , told her about her options and asked if she wanted to press charges. I helped her get medical treatment and counselling."
As members of the refugee population, Ebla and her colleagues are considered approachable as they understand cultural sensitivities and have unique access to all areas of the camp. The community workers are crucial for conducting outreach activities to prevent the cycle of violence by holding awareness-raising sessions on women's rights and the importance of education and gender equality.
"I feel proud   that I am a person who can do something," Ebla says.
*Some of the names in this article have been changed for security and privacy.
The International Rescue Committee is a nongovernmental organization for humanitarian aid and development. Find out more about the IRC's work at rescue-uk.org