President Trump to Congratulate Astronaut Peggy Whitson on Record-breaking Time in Space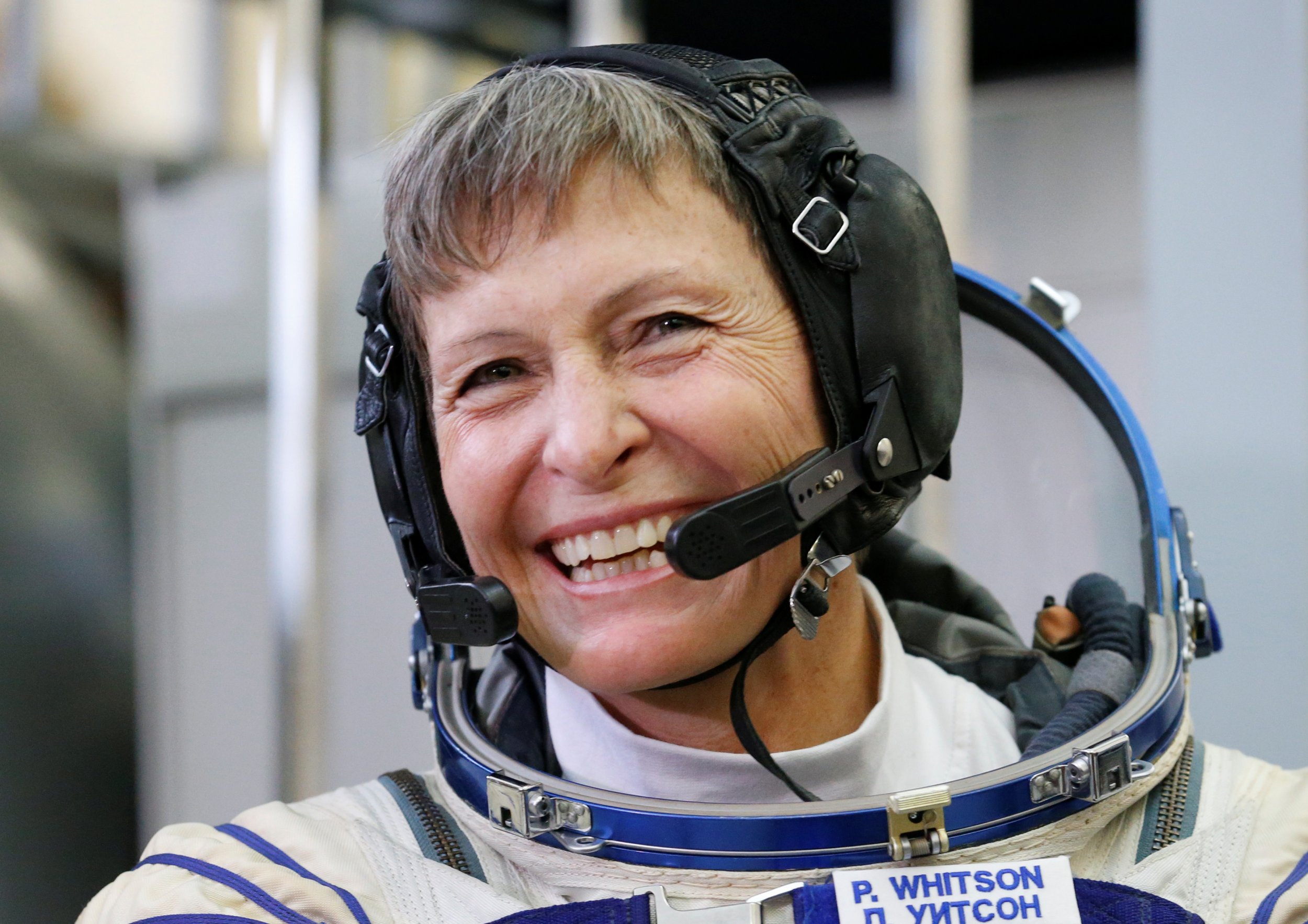 International Space Station (ISS) commander Peggy Whitson has added a new record to the list of her trailblazing achievements. At 1.27 a.m. ET on April 24 she became the U.S. astronaut with the longest cumulative time spent in space: 534 days, 2 hours, 49 minutes and counting.
Whitson took the crown during her third long-duration mission, beating Jeff Williams, who had racked up 534 days, 2 hours and 48 minutes. In her previous two missions to the ISS in 2002 and 2008, Whitson recorded a total 376 days in space. Her current mission started in November, when she set off from Kazakhstan with Russian cosmonaut Oleg Novitskiy and French astronaut Thomas Pesquet, and will end in September, when she will have clocked in a record of more than 650 days spent in space.
U.S. President Donald Trump, his daughter and special adviser Ivanka Trump, and NASA astronaut Kate Rubins are expected to make a 20-minute, Earth-to-space call at 10 a.m. ET Monday to congratulate Whitson. NASA will screen the call live via its television channel and via social media:
The Iowa native is accustomed to making space history. She became the first woman to command the ISS in 2008 and in April she became the first woman to do that twice.
Whitson, who at 57 is also the oldest woman to go to space, began her NASA career in the 1980s after gaining a doctorate in biochemistry. She became an astronaut in 1996 and made her first trip to the ISS in 2002. In 2009 she became the first woman to be appointed chief of the Astronaut Office, a position she held until 2012.
In March, her eighth spacewalk set a new record for the most spacewalks by a woman and she is set to make her ninth on May 12, increasing her time of more than 53 hours spent outside the space station. The recent spacewalks aim to prepare the space stations for the arrival of commercial spaceships in the years to come, fitting the exterior of the outpost with parking spots for a new generation of crew vehicles flying astronauts to the ISS, as per the plans of companies such as SpaceX and Boeing.
Whitson commented on her achievement via social media accounts. "It is one of those rides that you hope never ends. I am so grateful for all those who helped me on each of my missions! #LifeInSpace" she wrote on Twitter. NASA encouraged supporters to cheer on the astronaut with the hashtag #CongratsPeggy.