ISS: Cute Japanese Drone Sends Back Photos From Space
A floating, ball-shaped Japanese drone is giving an insight into the inner workings of the International Space Station (ISS)—and making life easier for the astronauts on board.
The Japanese Aerospace Exploration Agency (JAXA) has published the first images and videos from the JEM Internal Ball Camera, known as Int-Ball. A U.S. Dragon spacecraft delivered the camera drone to the Japanese "Kibo" module on the ISS on June 4.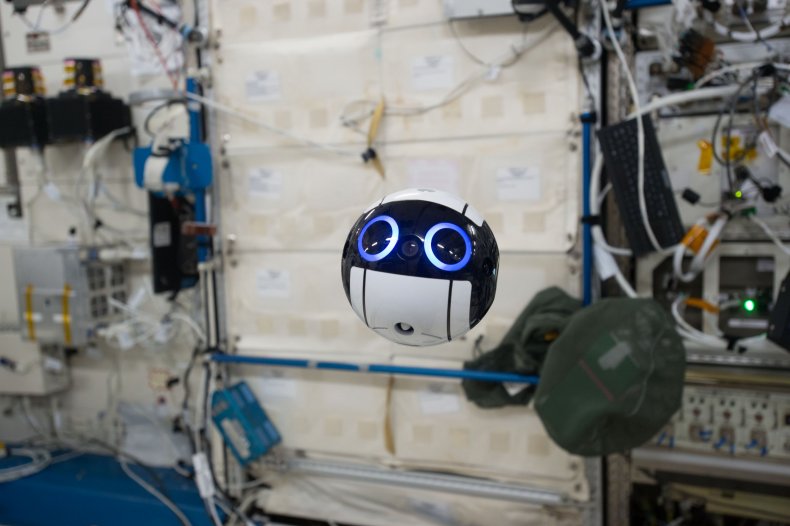 The Int-Ball is remotely controlled from the JAXA Tsukuba Space Center in Tsukuba, a city in Japan's northern Kantō region. It takes pictures and videos of the lives of the three astronauts on board; the footage is then checked in real-time by the team in Japan before being sent through to the crew.
Video captured by Int-Ball, which is subtitled in Japanese, captures the setup of the drone and the inner workings of the Kibo module on board the ISS. The purpose of the drone is to reduce the amount of time spent by ISS crew filming and photographing the conditions on board the space station; this currently accounts for 10 percent of their working hours, according to JAXA.
The Int-Ball uses existing drone technology; its outer and inner structures were manufactured by 3D-printing. The Japanese space agency says one of its objectives is "acquiring the capability to move anywhere at any time via autonomous flight and record images from any angle." They hope this will improve cooperation between astronauts on the ISS and researchers on the ground and heighten the efficiency of experiments carried out on board.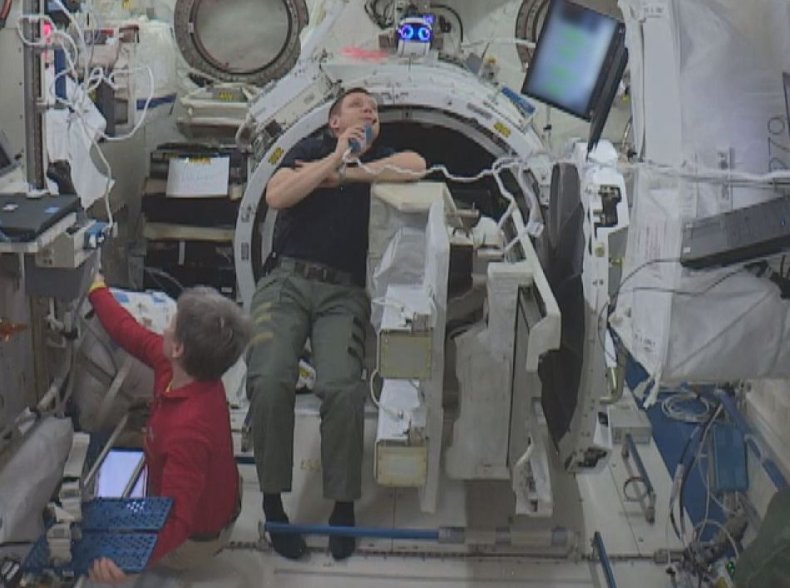 The first component of the ISS launched in 1998, and it is now the largest spacecraft in low-Earth orbit, where most human space exploration takes place. The station measures 357 feet from end to end—roughly the size of a football field—and is larger than a six-bedroom house, according to NASA.
The station is a joint venture between the U.S., Russian, Canadian, Japanese and European space agencies. There are three astronauts currently on board the ISS: two Americans, Jack Fischer and Peggy Whitson, and Russian commander Fyodor Yurchikhin.
On April 24, Whitson became the U.S. astronaut with the longest cumulative time spent in space; she is due to return on September 2, by which time she will have spent 635 days orbiting Earth, 101 days more than the previous record.