International Space Station Leaking Air on Russian Side After Potential Debris Strike: NASA Working to Fix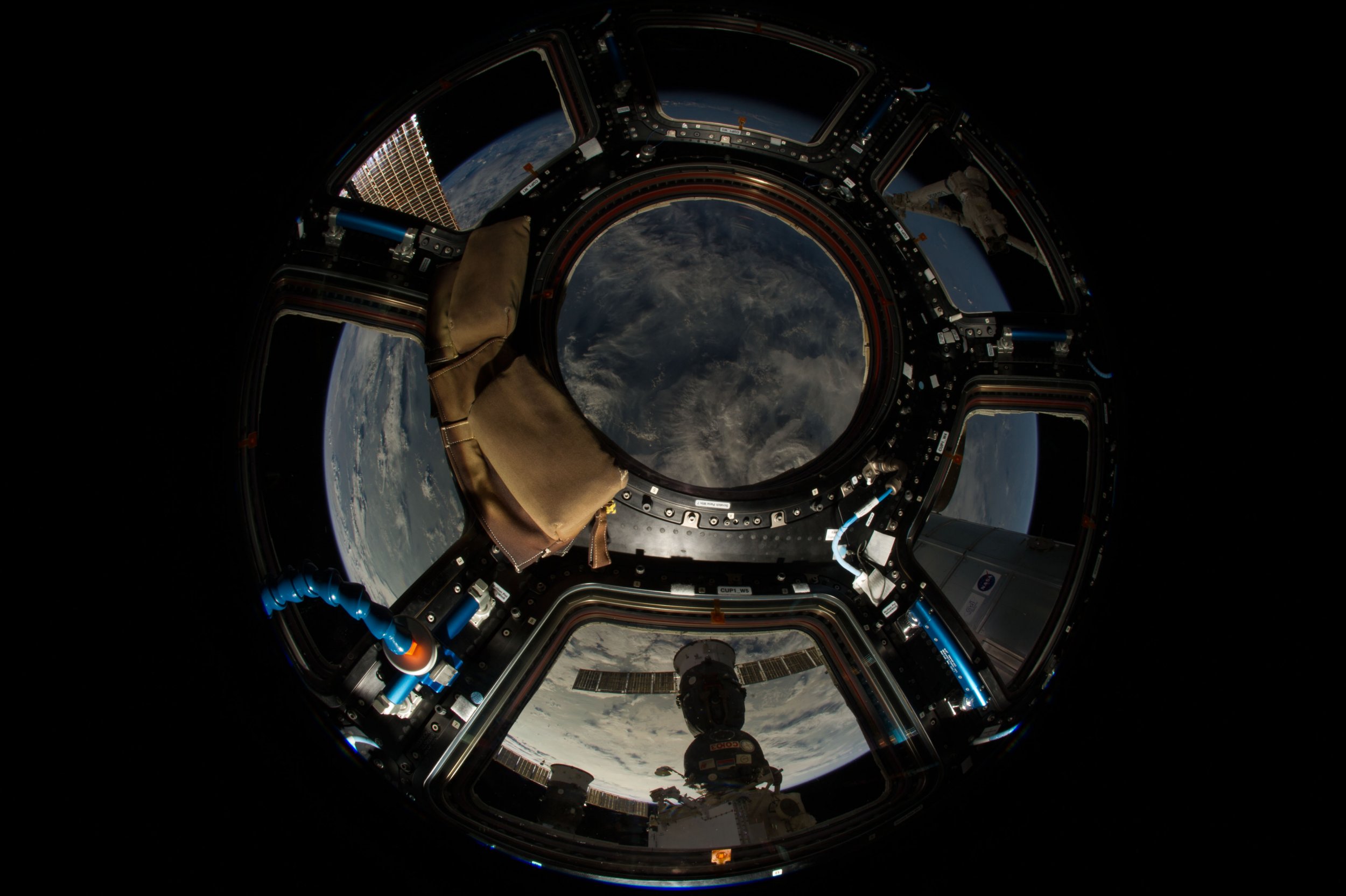 Astronauts are trying to fix a minor air leak on the International Space Station (ISS), NASA has announced. ISS flight controllers in Houston and the Russian Mission Control Center outside Moscow began noticing signs of a small pressure leak aboard the station at around 7 p.m. EDT on Wednesday night.
Fortunately, officials concluded that the leak posed no threat to the Expedition 56 crew, who were asleep at the time, and decided not to wake them.
When the astronauts awoke at the normal hour this morning, engineers began going through troubleshooting procedures to try and locate the source of the problem.
The six crew members—station Commander Drew Feustel, flight engineers Ricky Arnold and Serena Auñón-Chancellor from NASA, Alexander Gerst from the European Space Agency and Oleg Artemyev and Sergey Prokopyev from the Russian space agency Roscosmos—gathered in the Russian segment of the station and sealed off compartments one by one.
Eventually, after extensive checks, the astronauts found the leak in a side compartment of the Russian-manned spacecraft Soyuz MS-09, which is currently docked to the station, according to the Russian news agency TASS. The spacecraft was launched to the ISS in June this year carrying three members of the crew.
While the exact cause of the leak is unknown at this stage, it was likely caused by an external object, Dimitry Rogozin, head of Roscosmos, told TASS.
"A micro-fracture was found. Most likely this is external damage," he said. "Designers believe this is the result of a micro-meteorite."
Rogozin said that a spacewalk will not be necessary to fix the leak. Installing a plate on the inside of the spacecraft will fasten better due to the pressure factor, he said.